2019 – film, sculpture, installation, embossing, drawing edition | Agafay desert, Morocco
Julia Borderie & Eloïse Le Gallo
Production : La Pause residency, Morocco


Mohamed Akaskous, a researcher in hydraulic heritage in Morocco, tells us an intimate story about the planning of his house and how the necessity of water house has structured it . This individual account tells of the ingenious systems that have been in place for generations in Morocco: seguias, khettaras, hejaras, urban ceramic pipes.

To illustrate his point Mohamed draws the plan of his house and then, in a different colour, the hydraulic pipes used to supply the water. He draws an imagined schematic of his house, each step stopping to include anecdotes, revealing and at times intimate. It is an imaginary image, a projection since the network of pipes are not visible being underground. The finished drawing is in a way the water's signature of the house. This process is repeated with several people introduced to us during the residency at La Pause. Thus, several personal drawings emerge. We then transposed them onto a series of embossings on paper. The lines appear in the paper recalling the ghostly presence of water around the dunes.
Ceramic is a symbolic material used for the circulation, storage, purification and transmission of water in Moroccan traditions. Each Drawing, in particular the junctions both narrative and literal are translated into ceramic sculptures in collaboration with the potters of the Drawa village in the Agafay Desert region.
In order to fire these sculptures we built an adobe kiln in collaboration with Idris Zeymour, potter and mason. The clay to make the kiln and ceramics is taken directly from the surrounding landscape.
The kiln is symbolic of generation and transmission. It has been built because of the stories told to us and can be reused by others. The kiln remains installed in situ.

The sculptures were displayed like elements of celestial bodies. It is a mobile system creating a poetic space of links and connections between stories, combining patterns and narrative elements.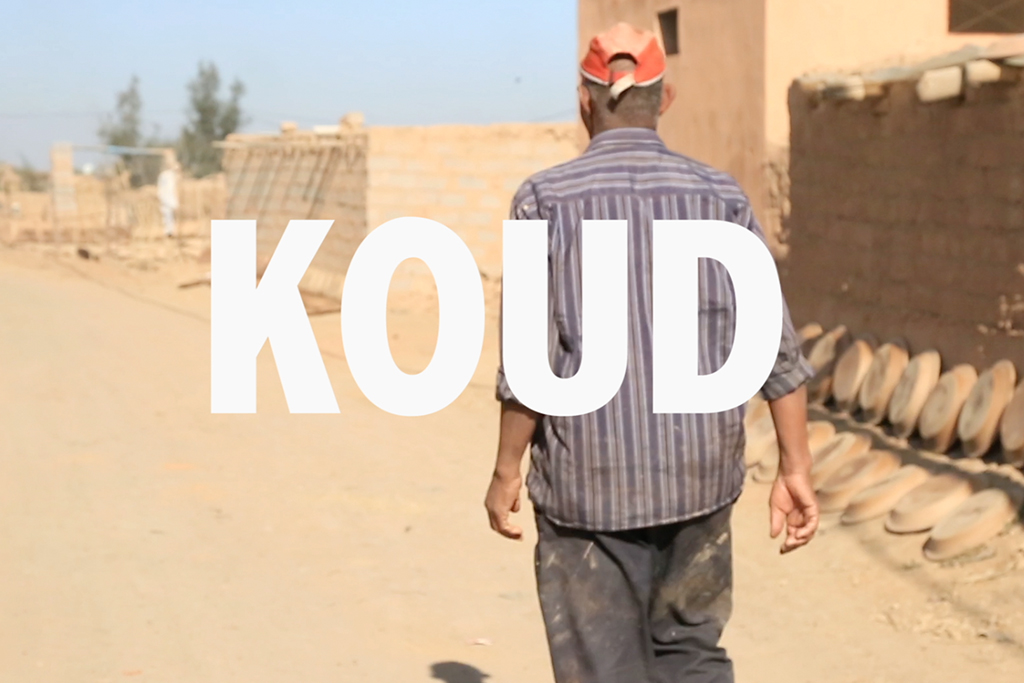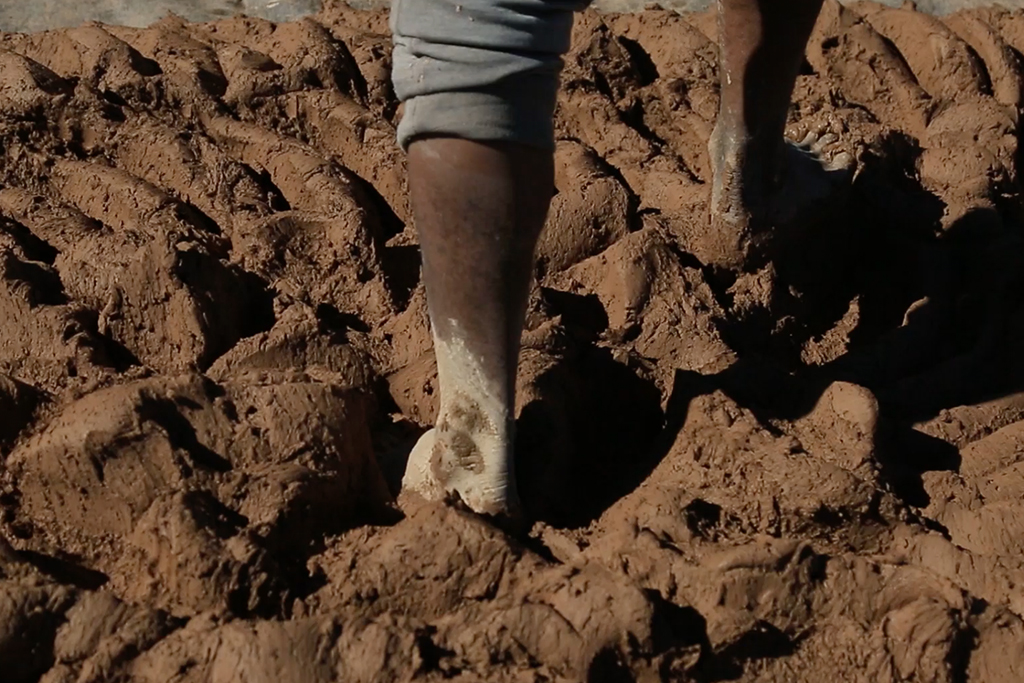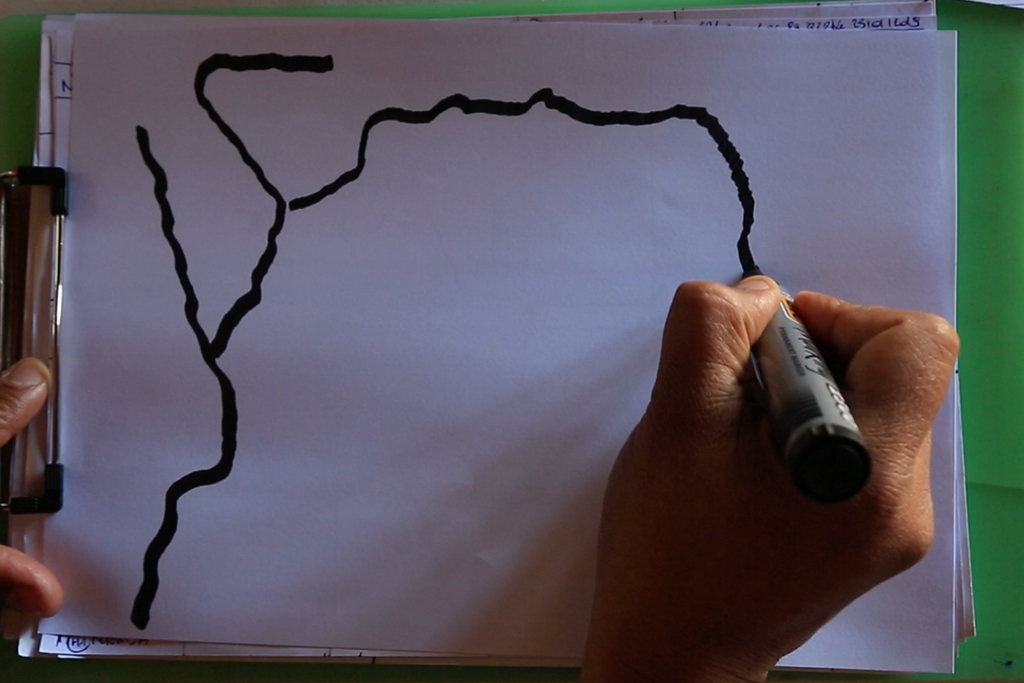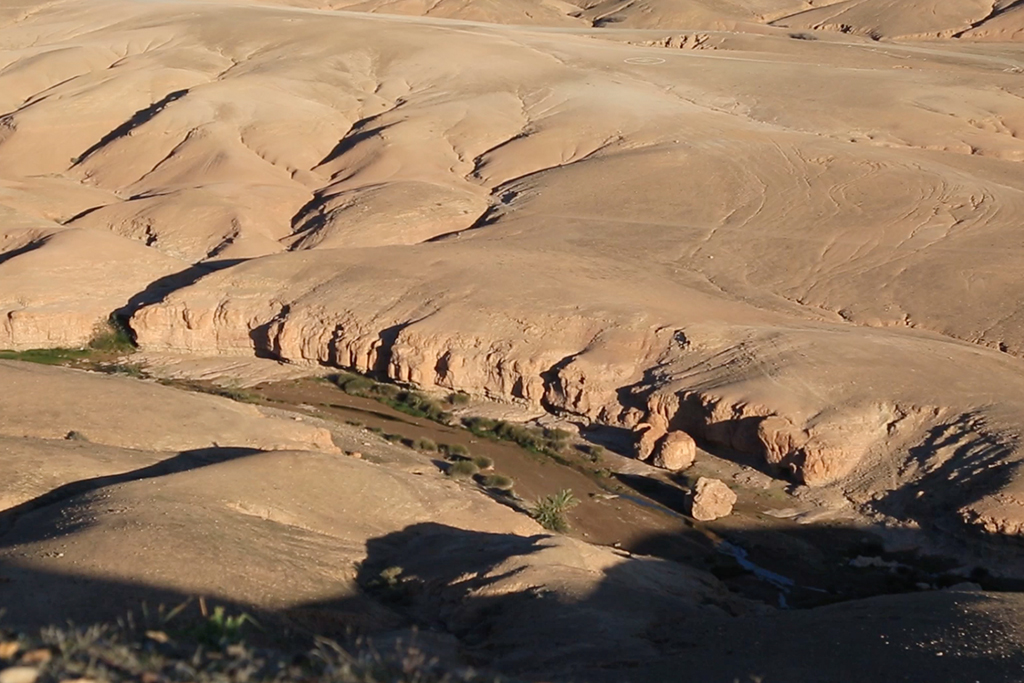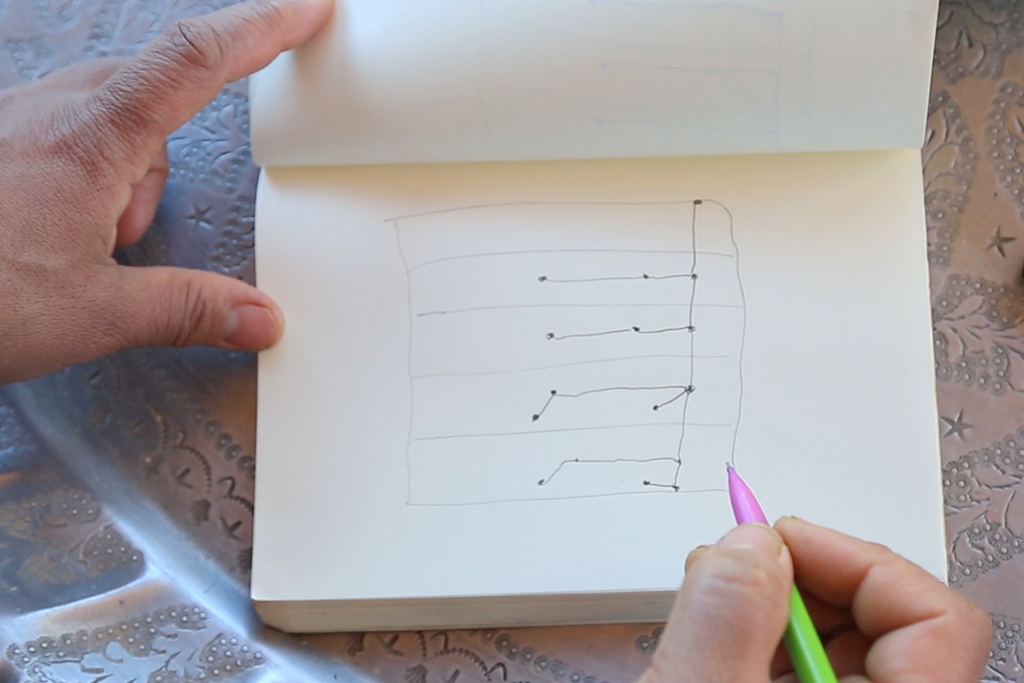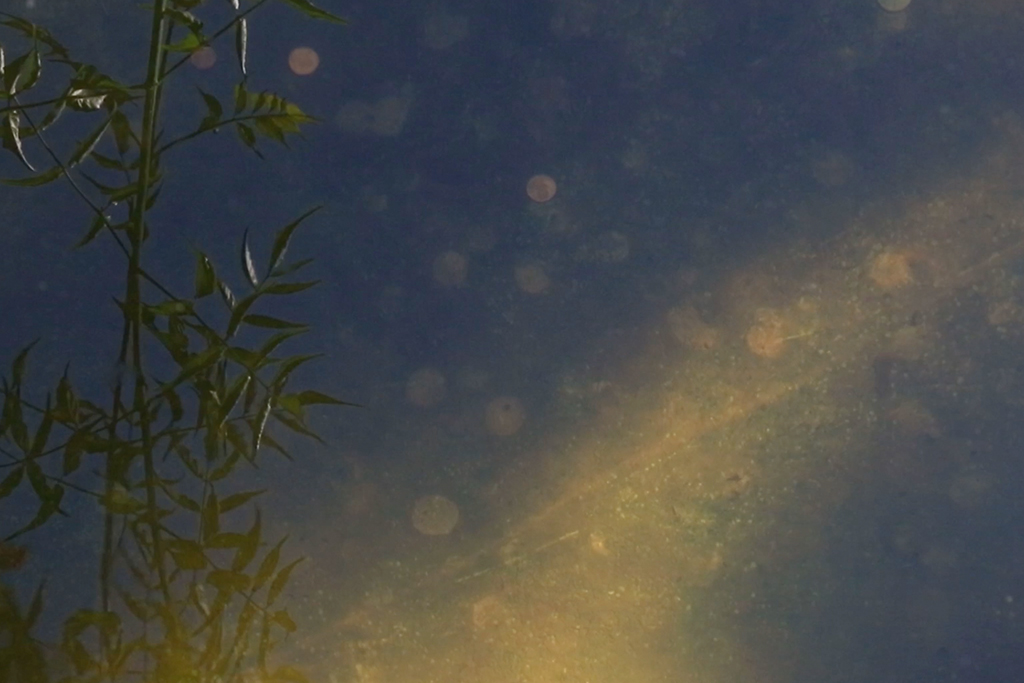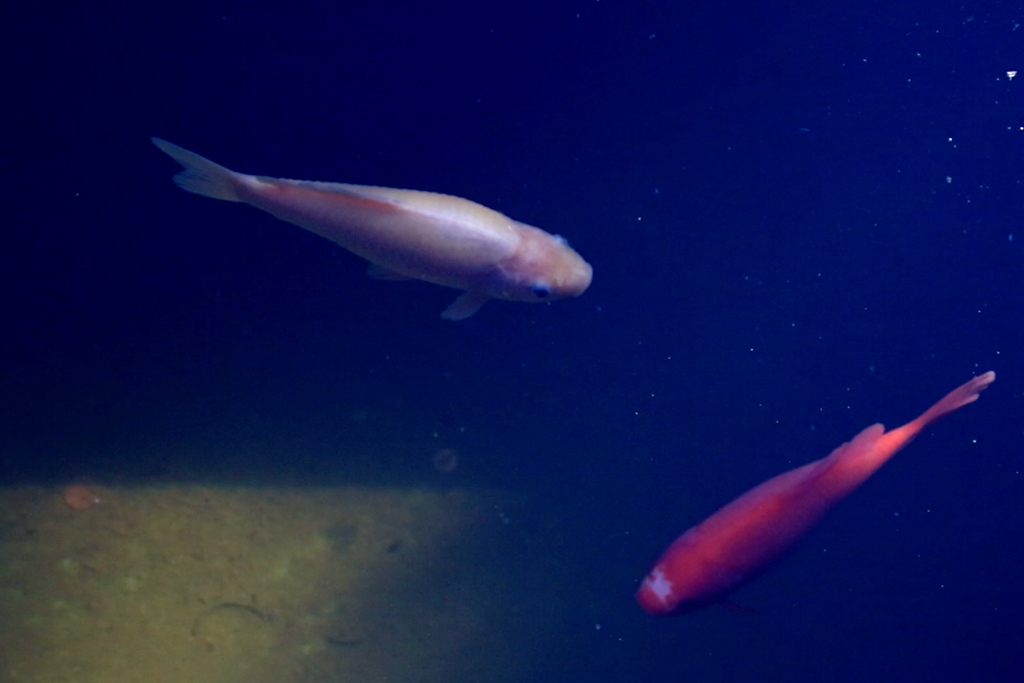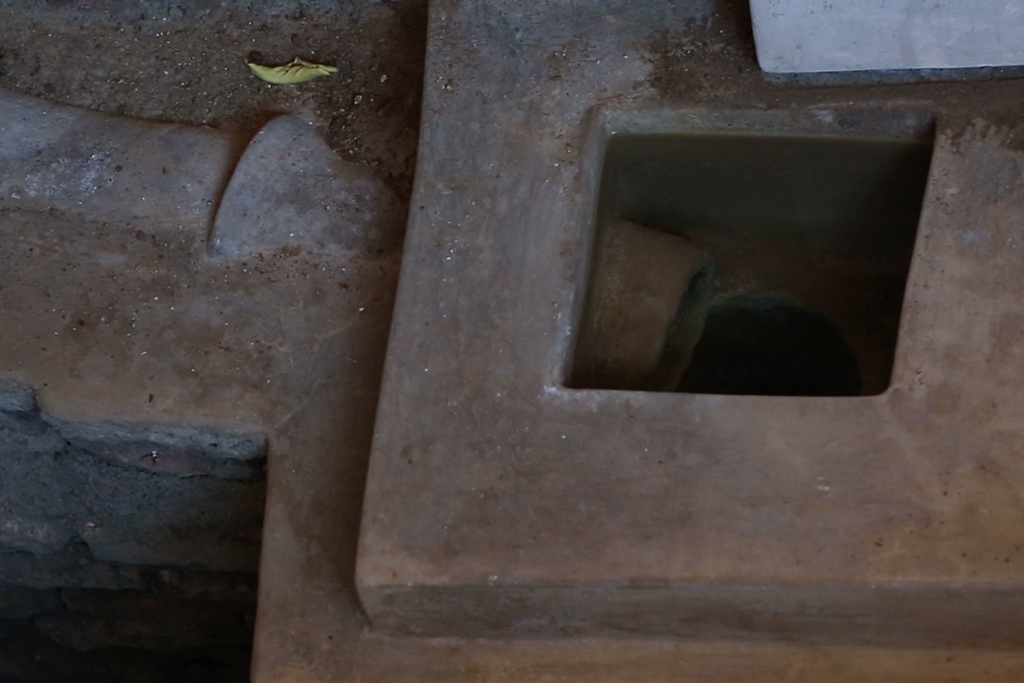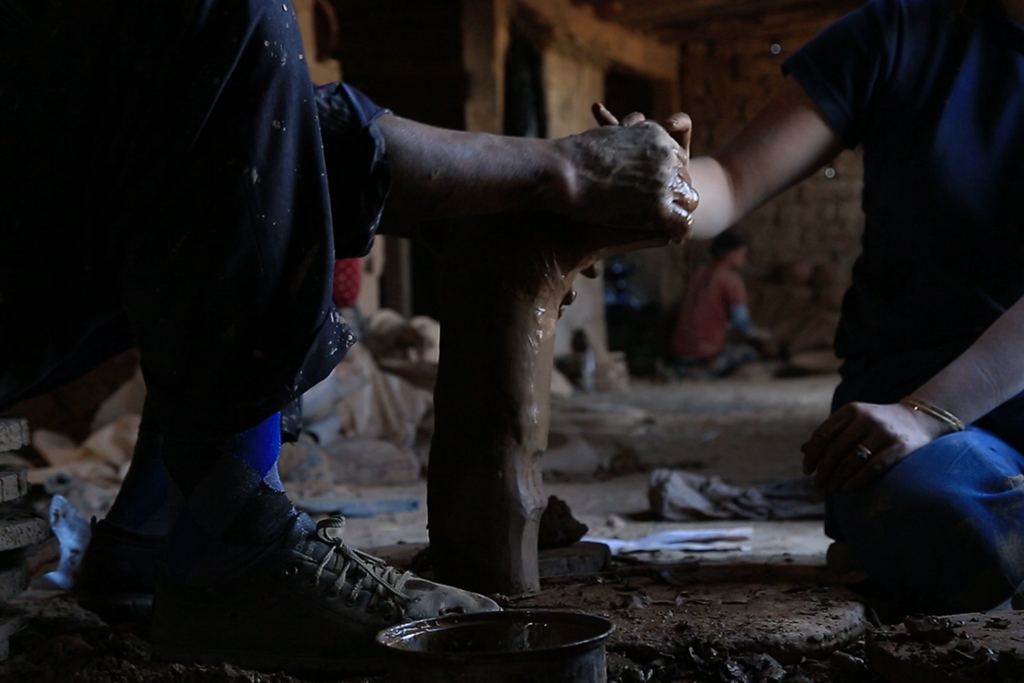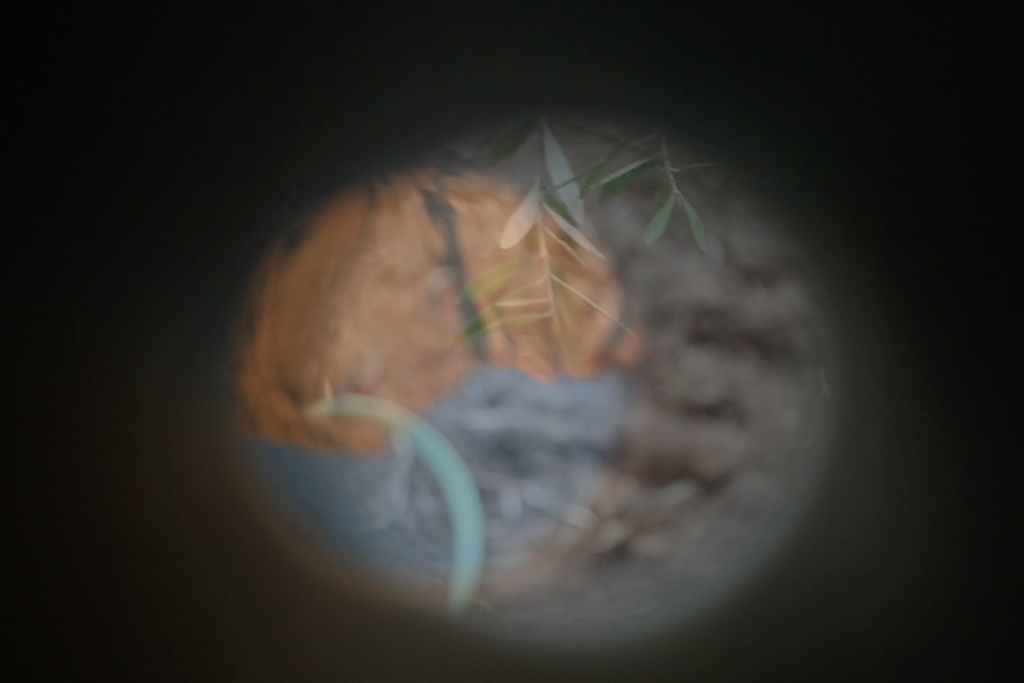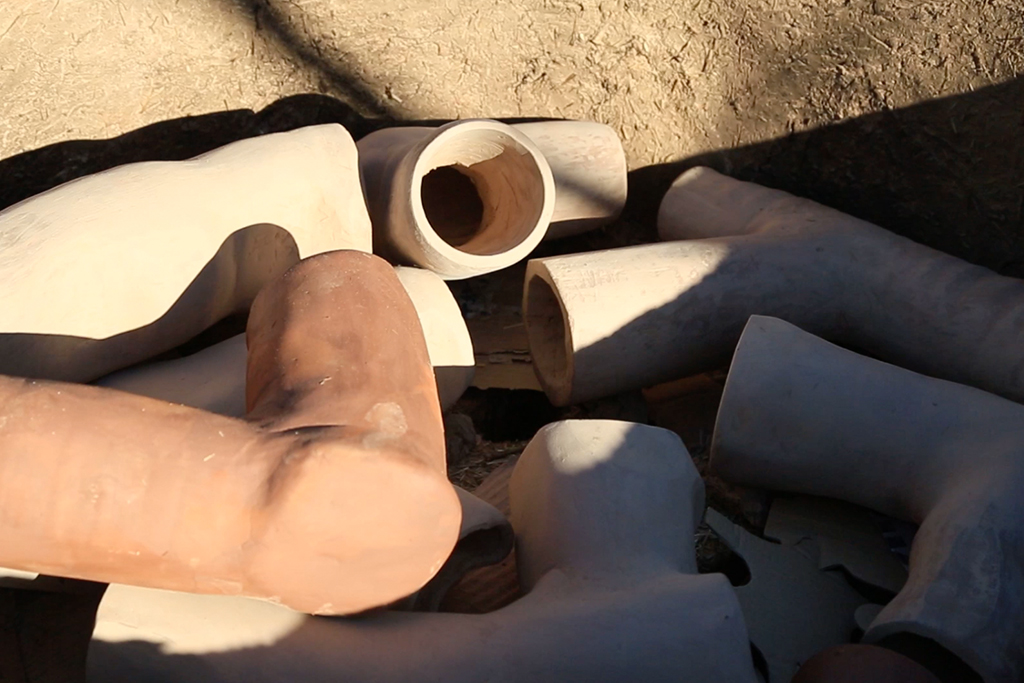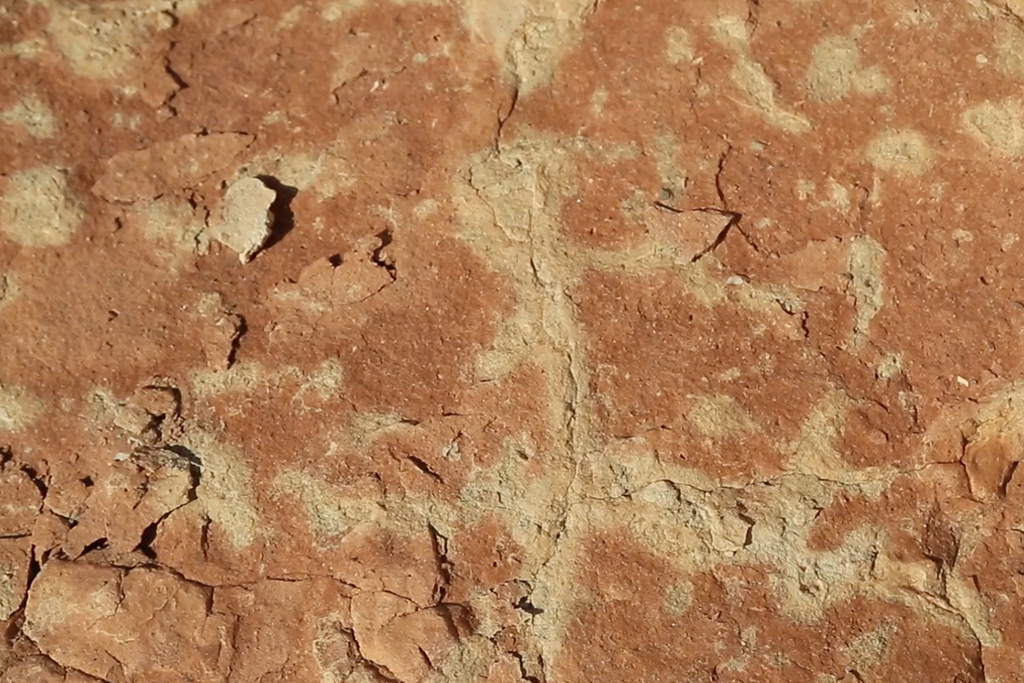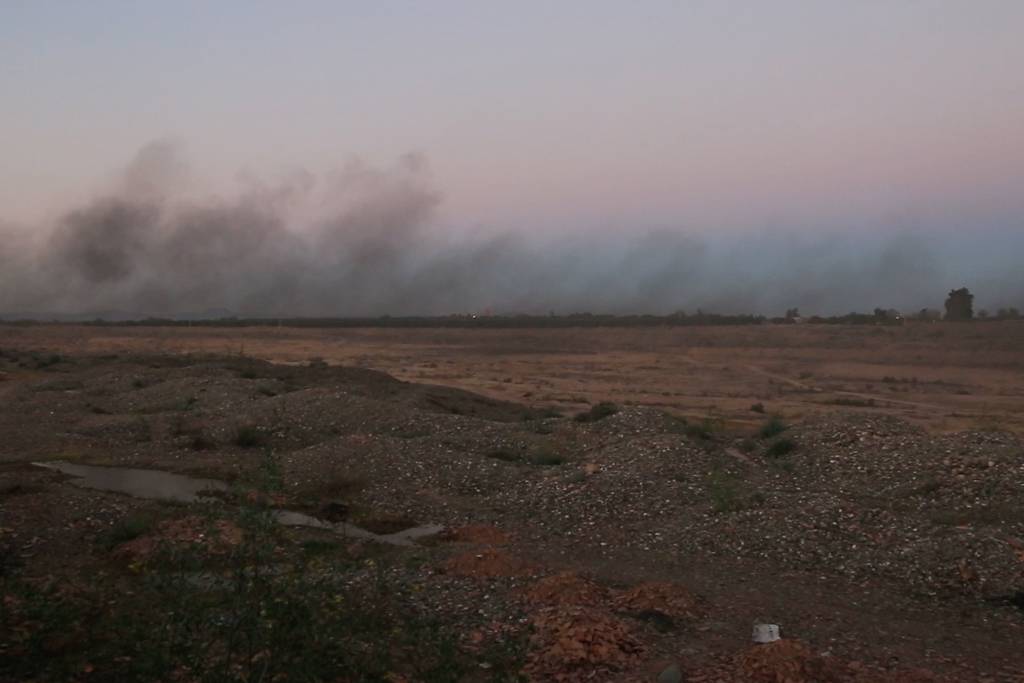 Koud 2019
Digital film | Color | 16:9 | 25″50′
With : Idris Zammour, Lchen Assauon, Rachida Dehbah, Mustapha Dehbah, Omar Qotbi
Mixing : Martin Balmand
Video made during a residency at La Pause, Morocco
©2019 Julia Borderie & Eloïse Le Gallo
Koud documents the creation of ceramics and an adobe kiln designed around the imaginary domestic hydraulic networks in the Agafay Desert in Morocco. Not including subtitles and leaving the film in the spoken language of the area (Arabic) translates the experience of gestural communication between the two French artists a group of potters and the inhabitants with whom they collaborated.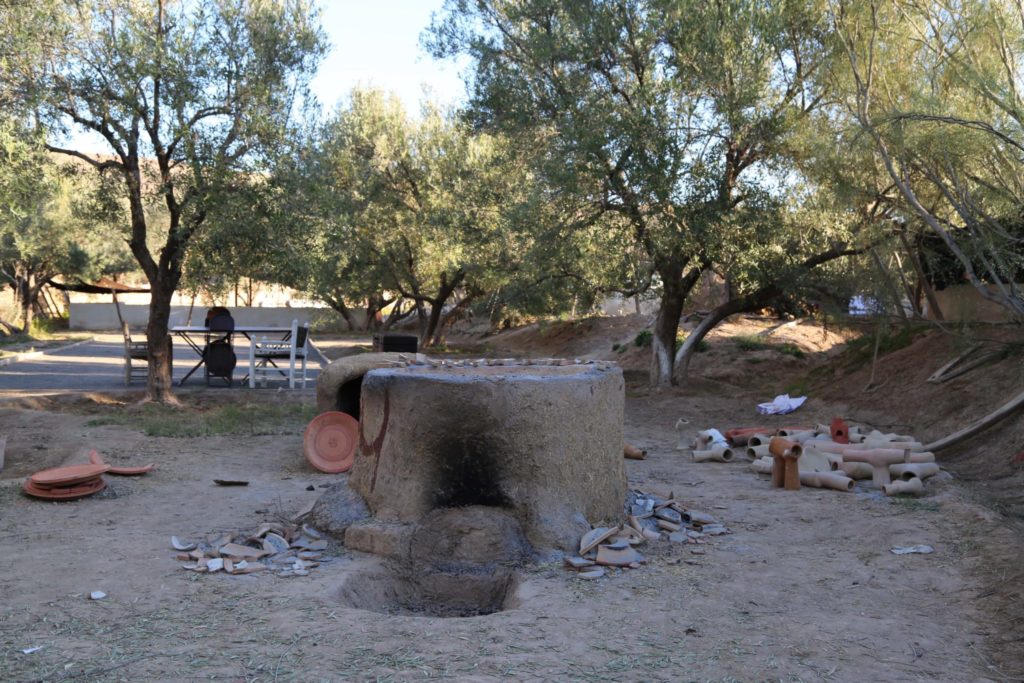 Koud 2019
Sculpture | Traditional oven | Soil, straw, water | 120 x 120 cm
Production with Idris Zammour, La pause residency, Agafay desert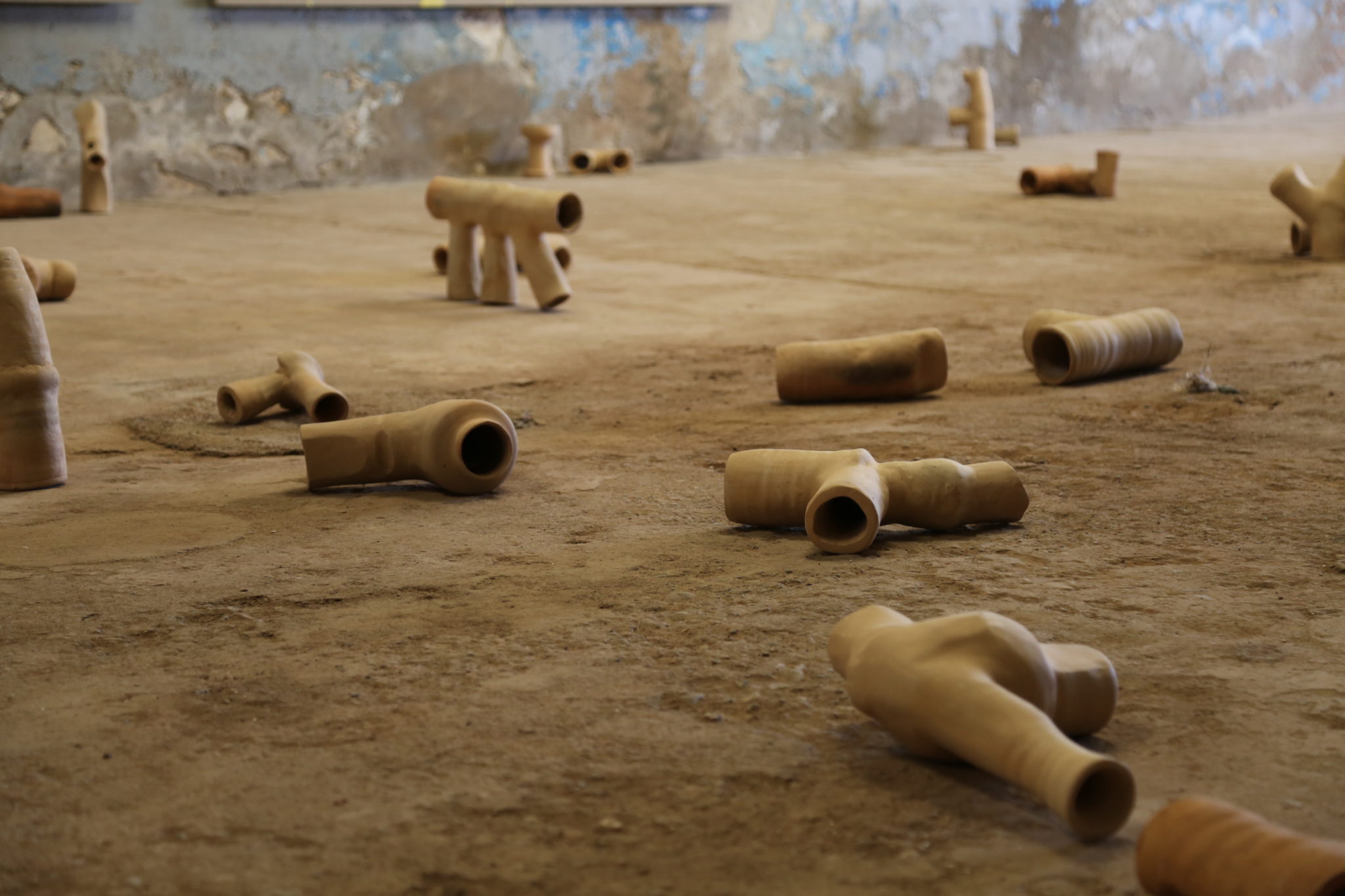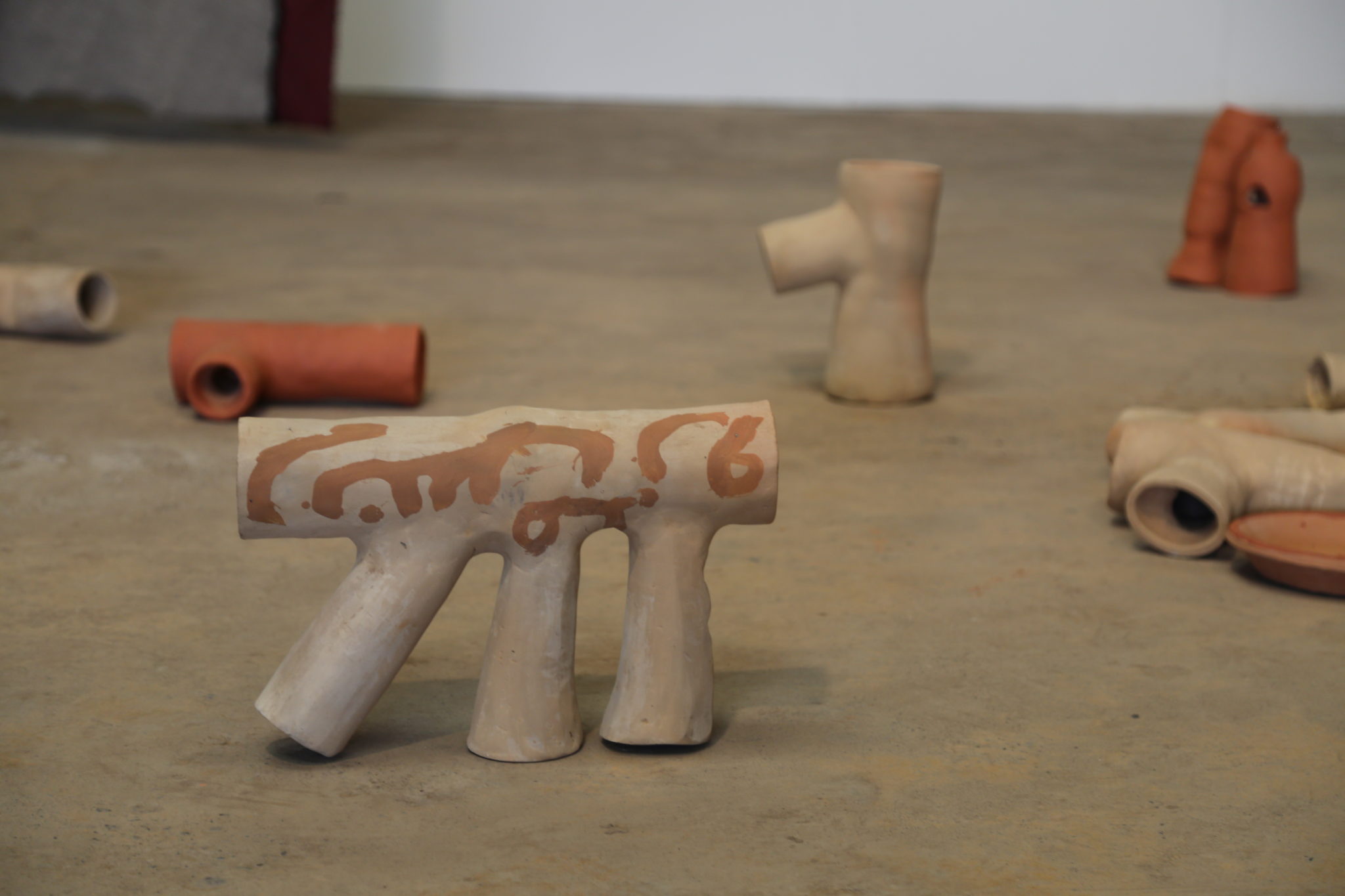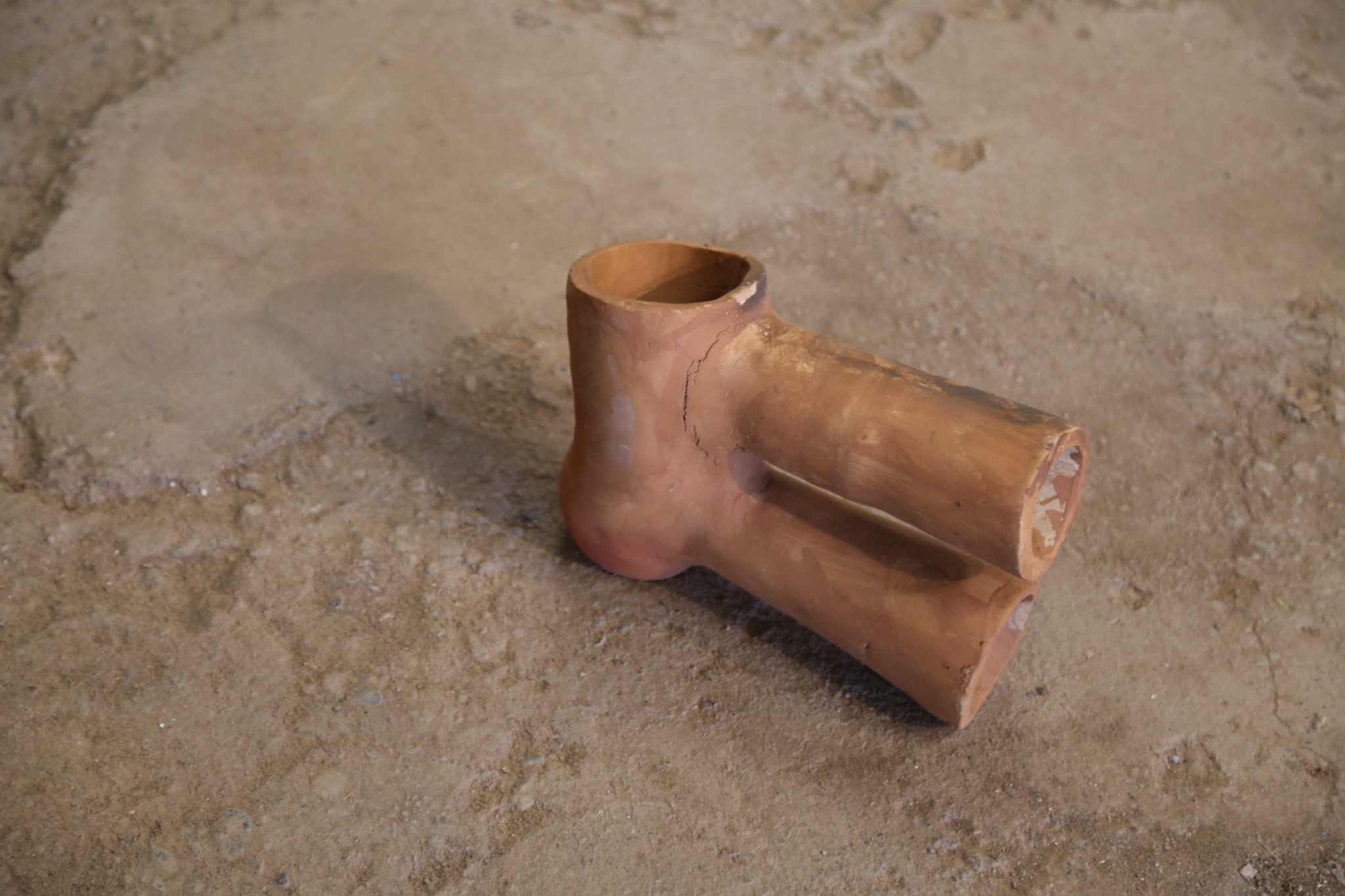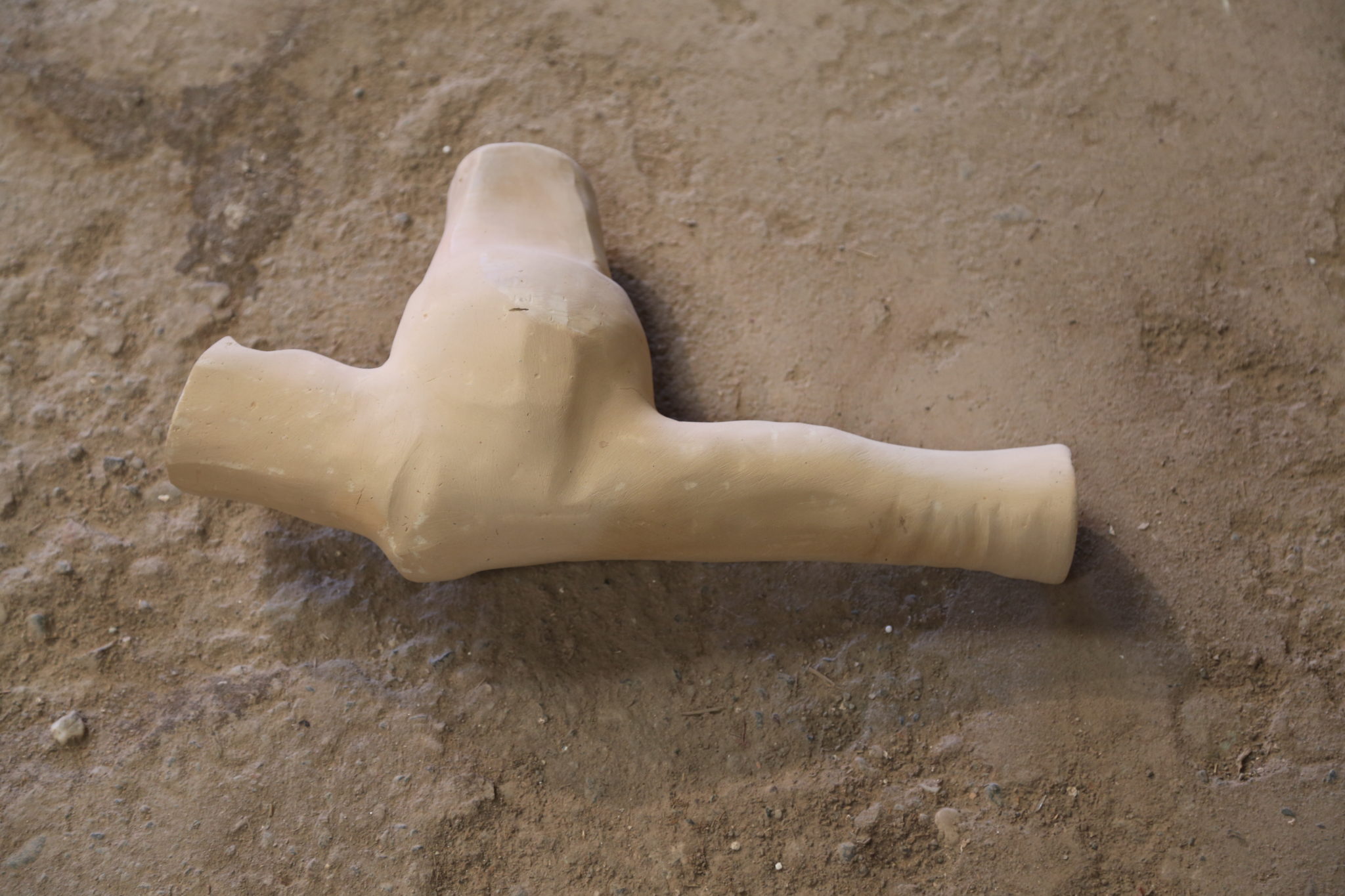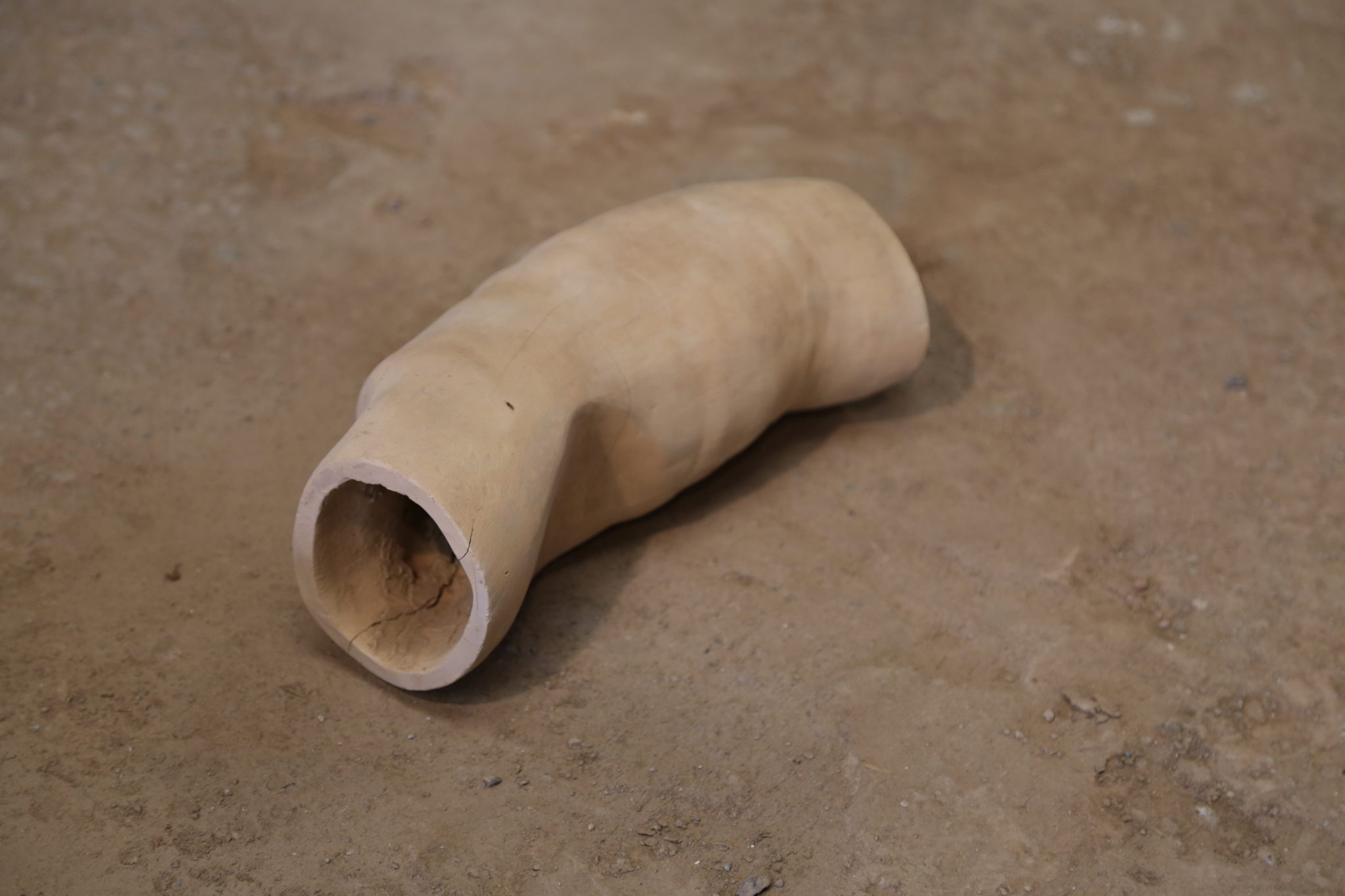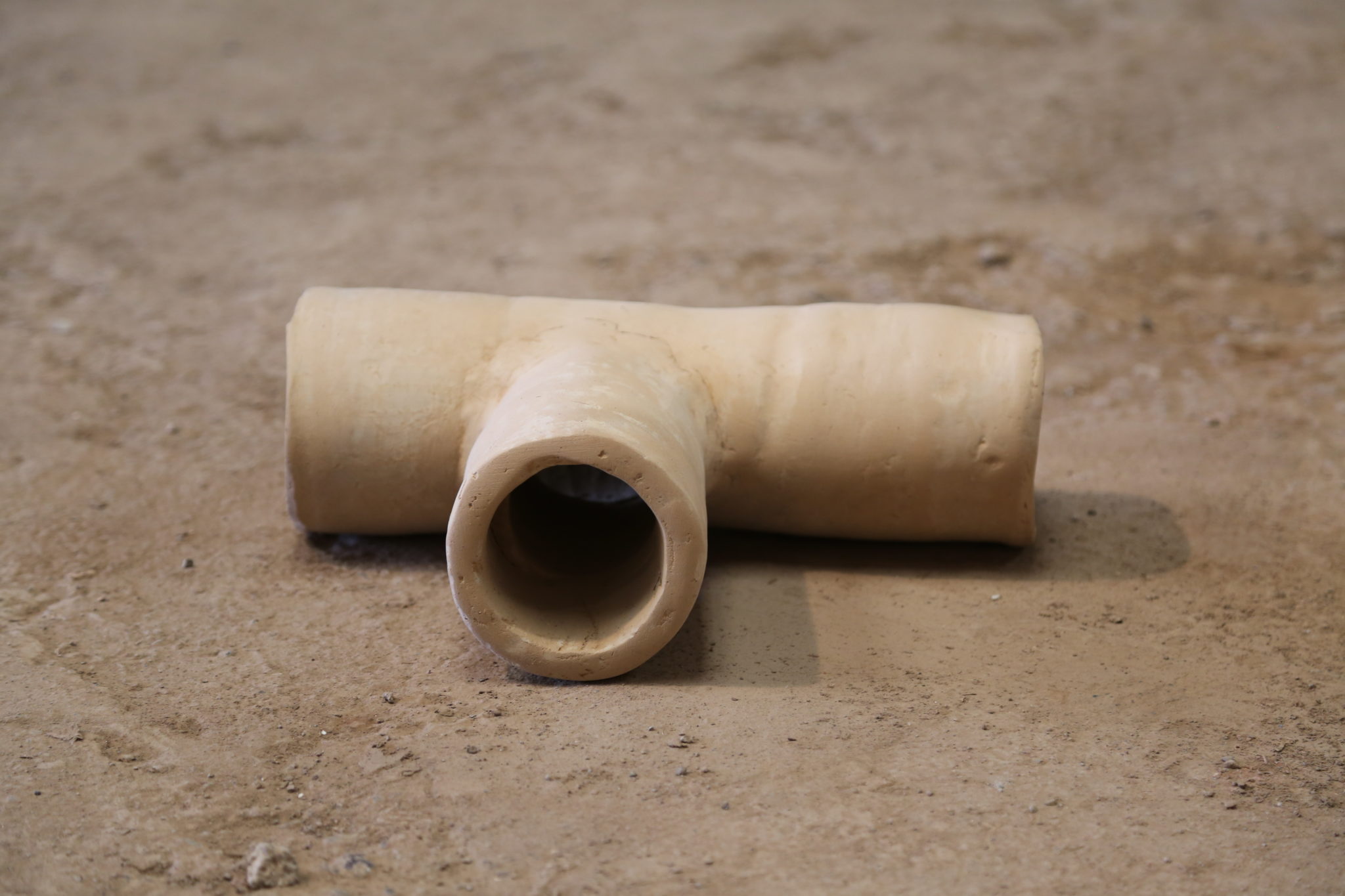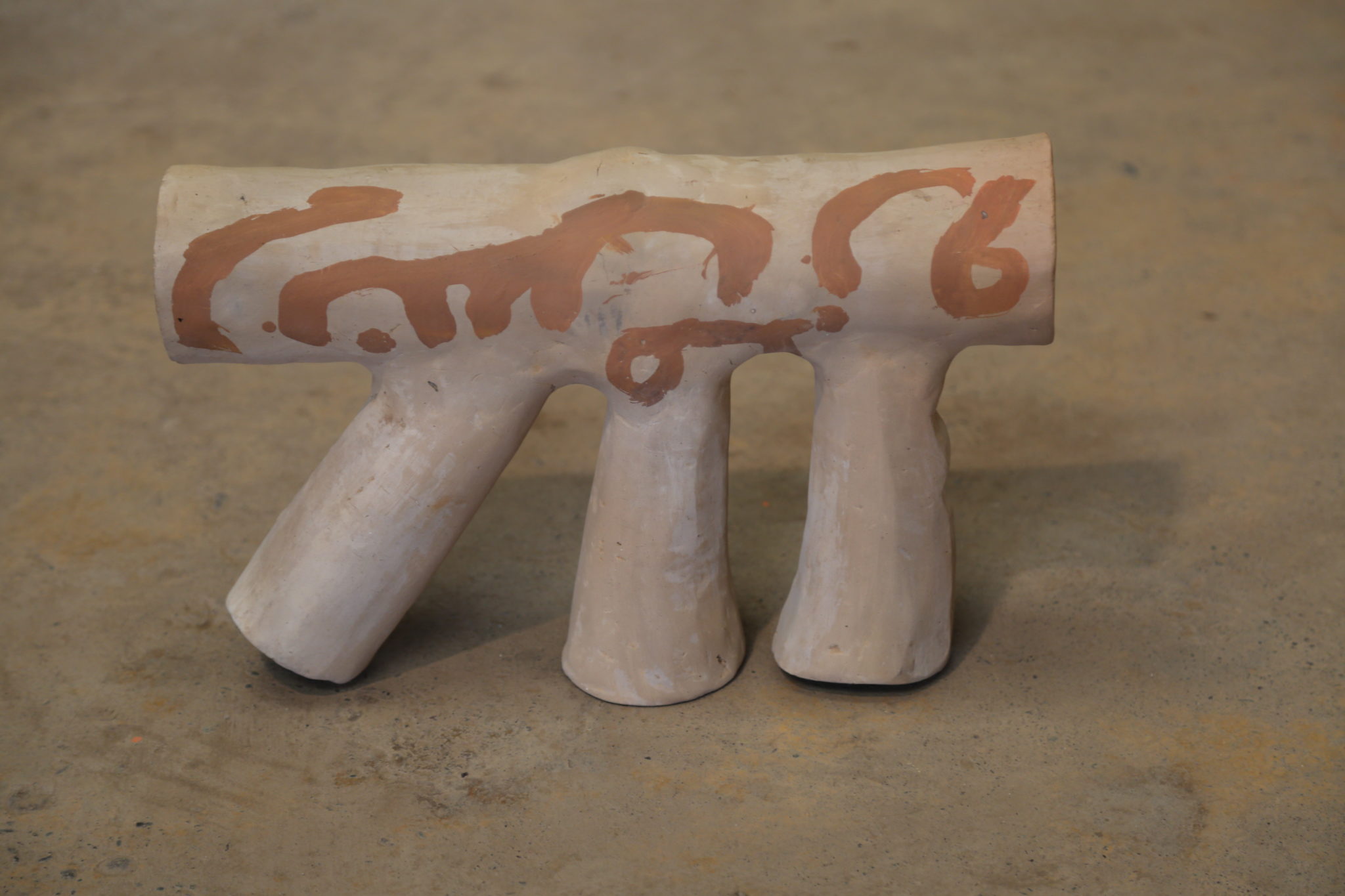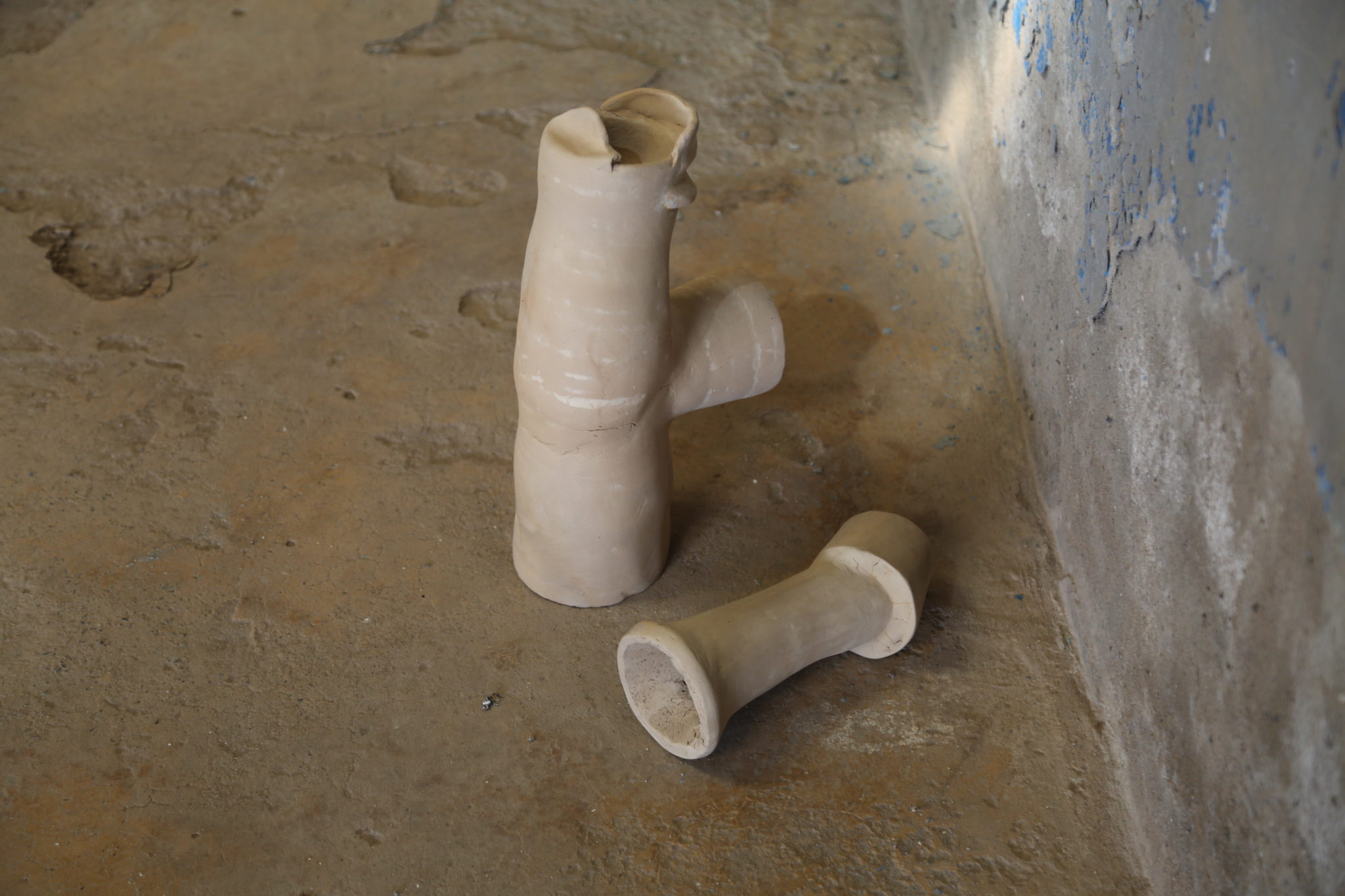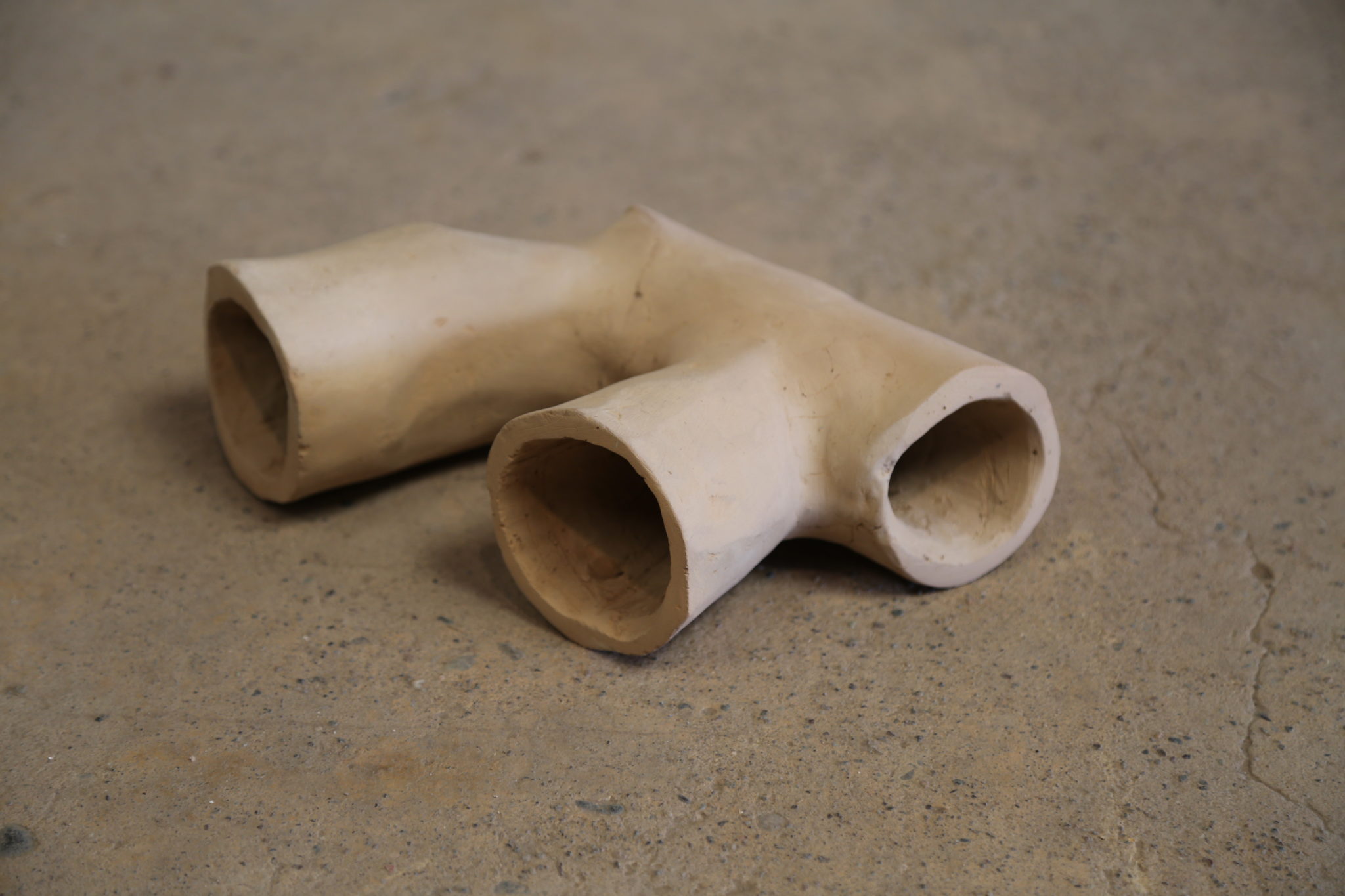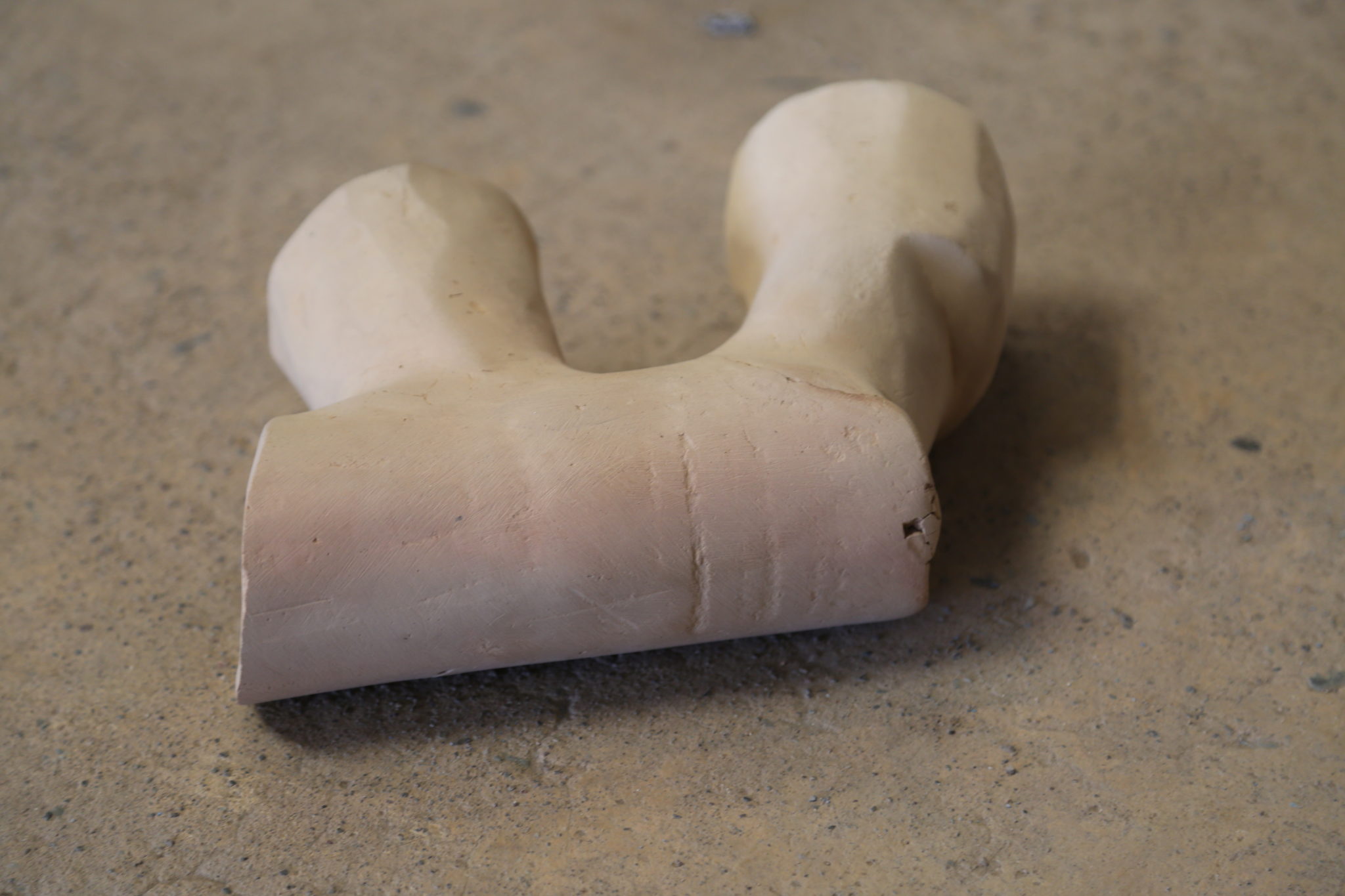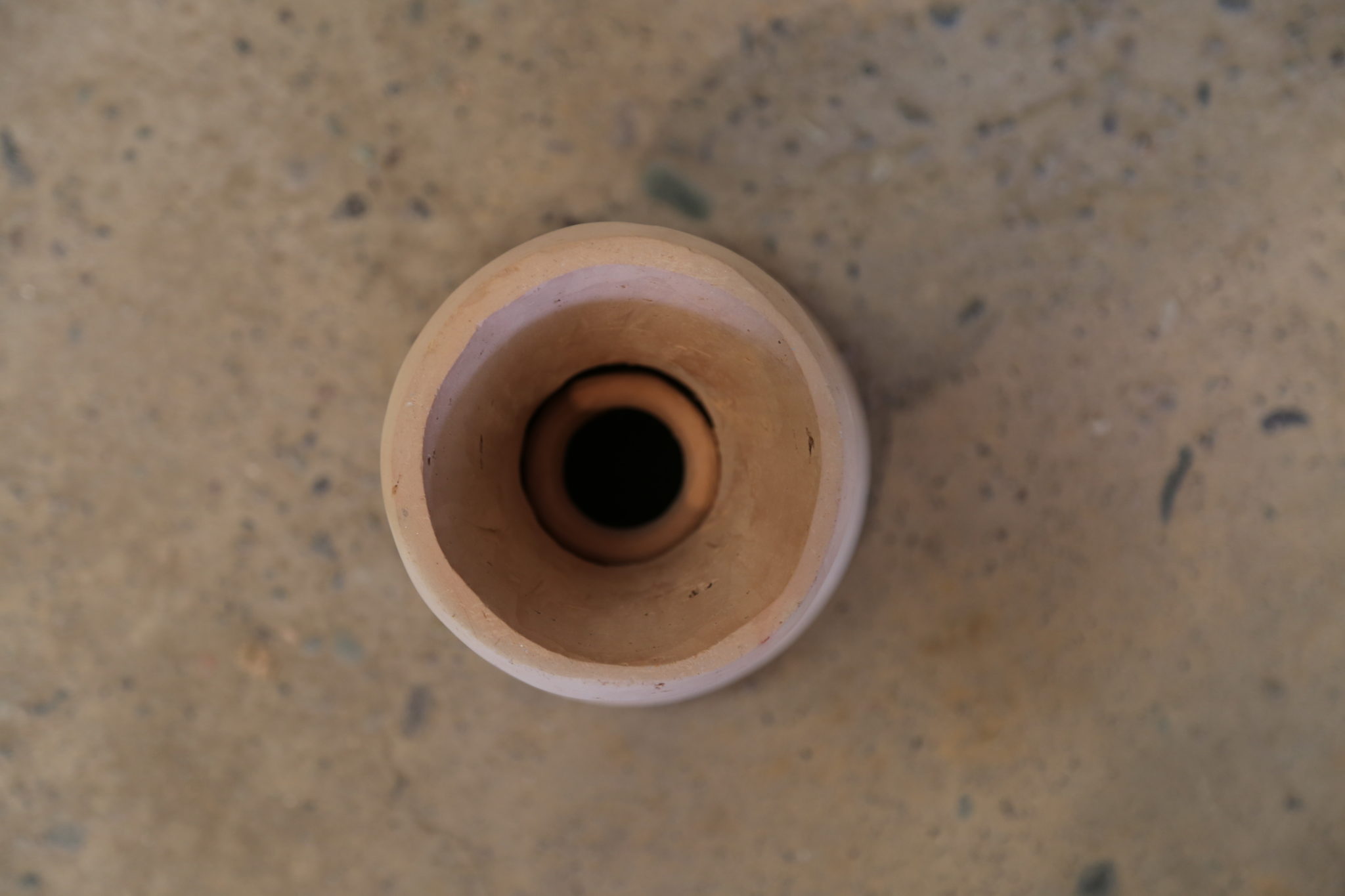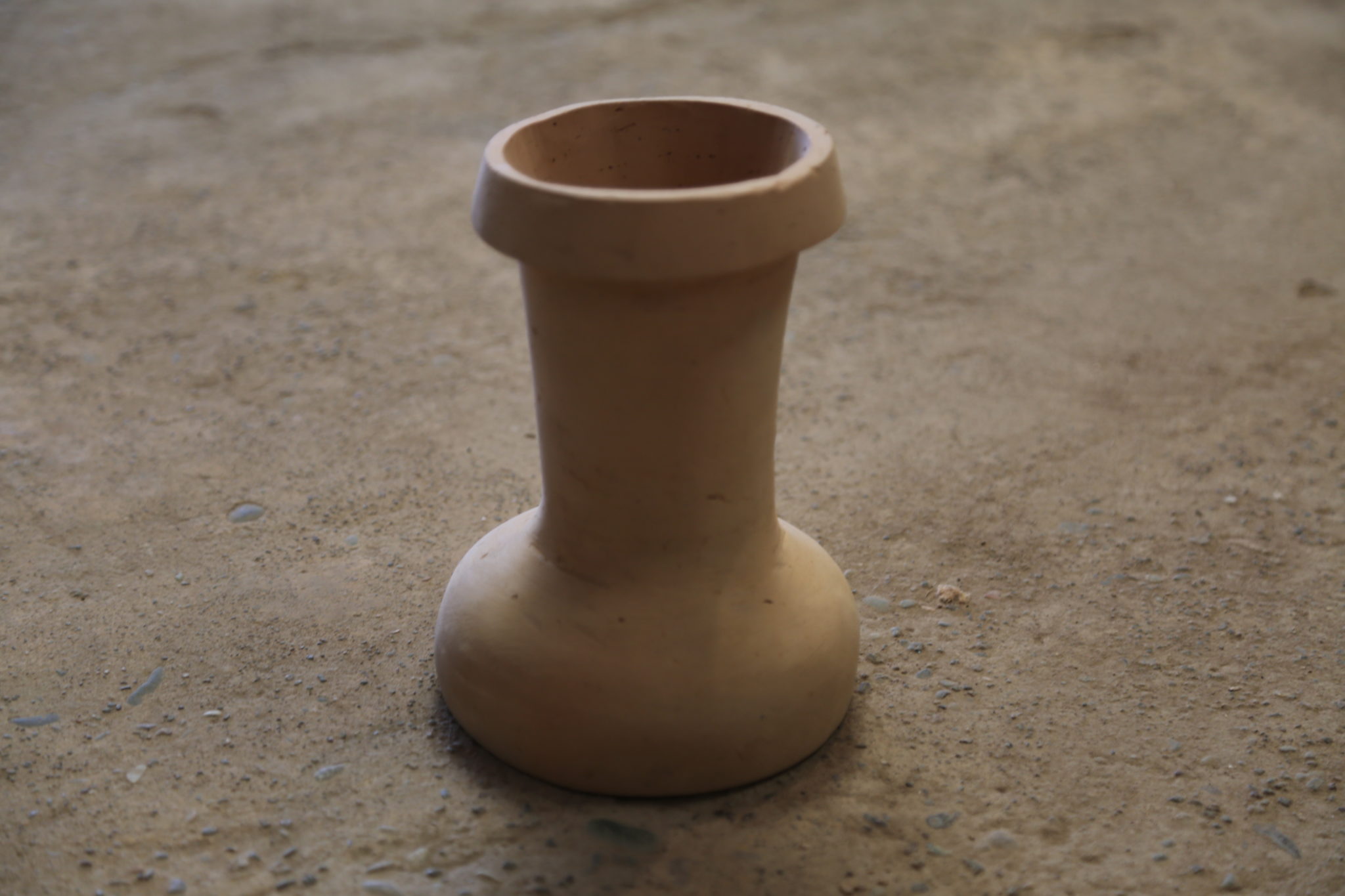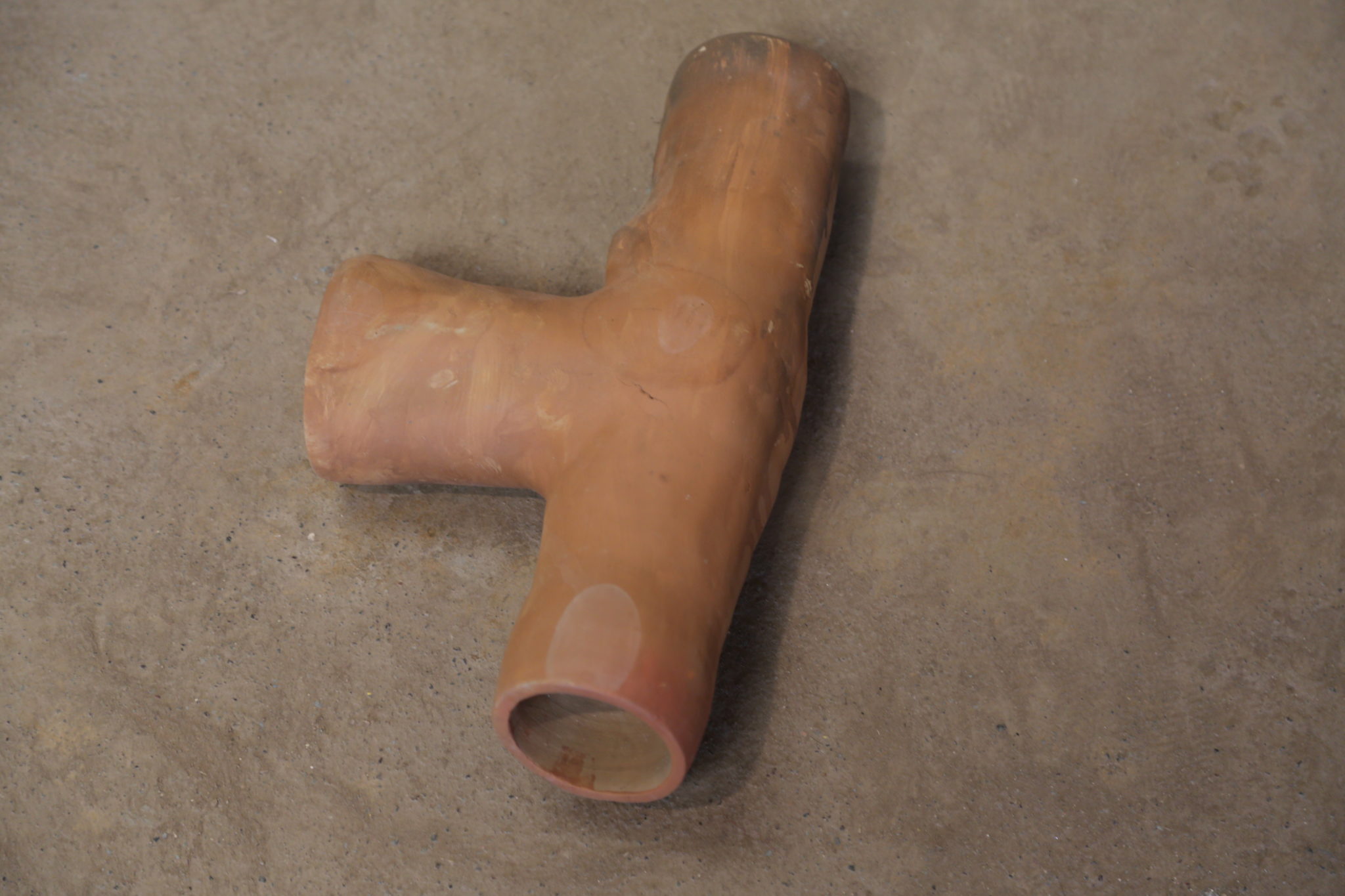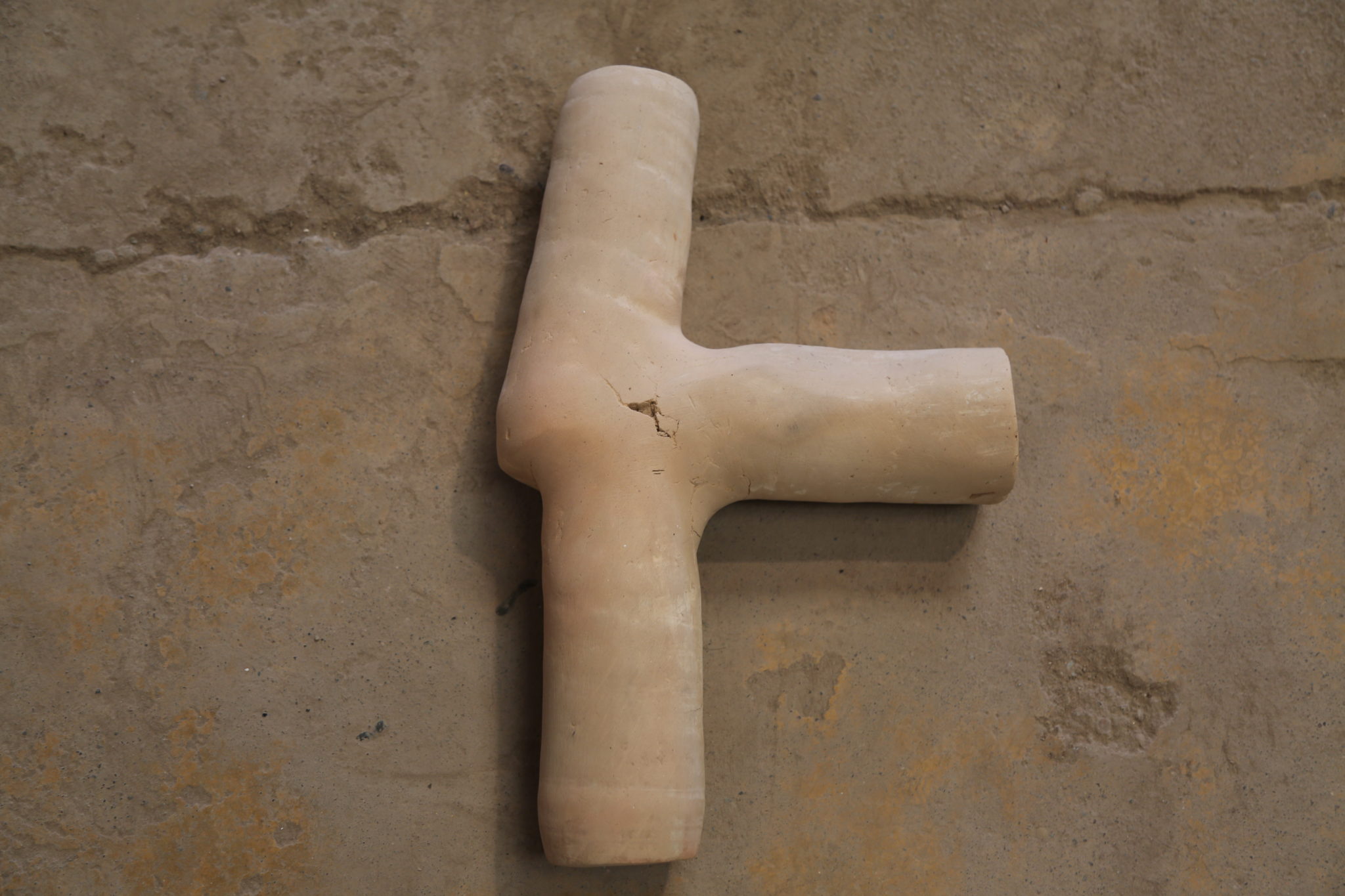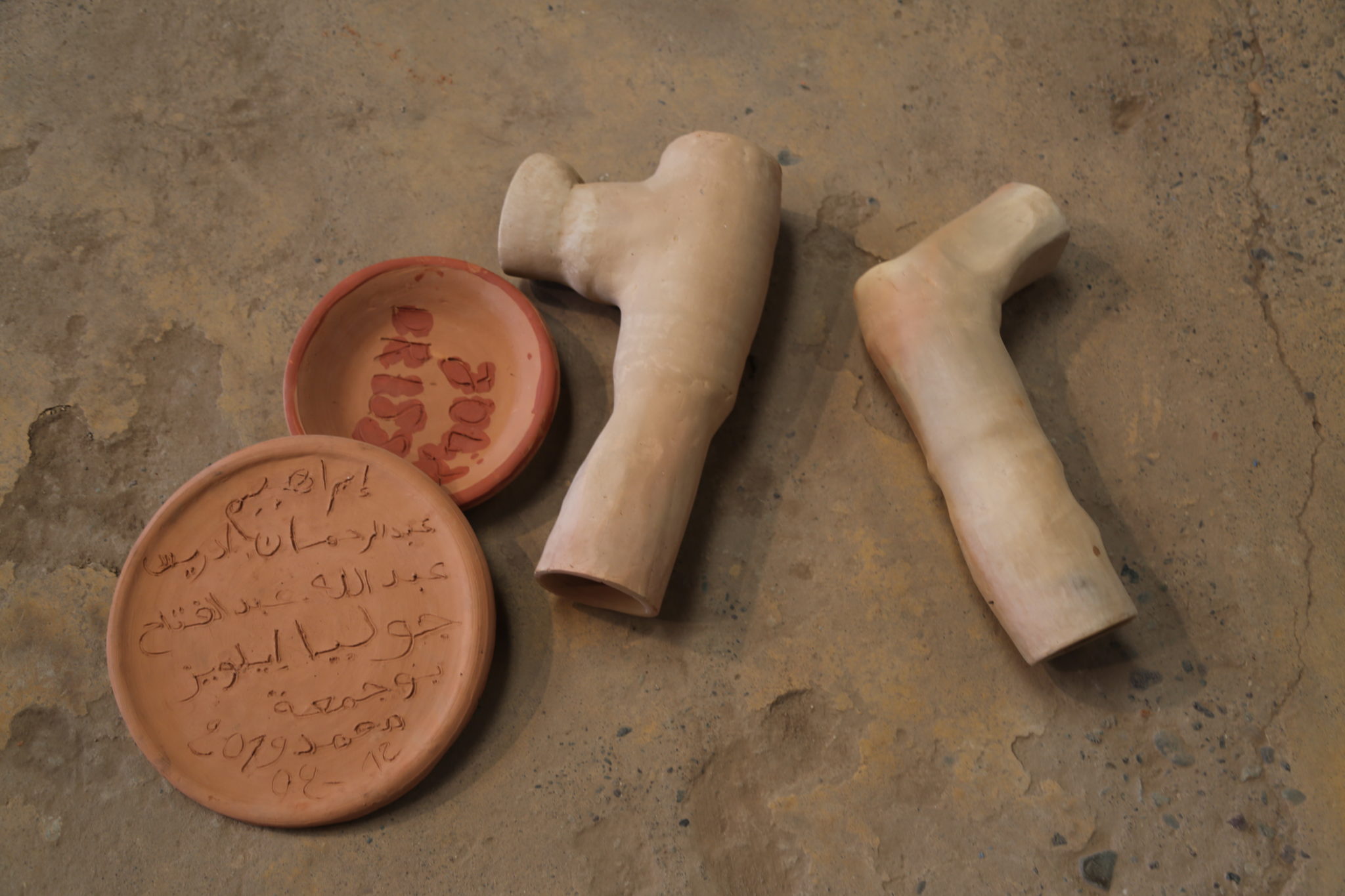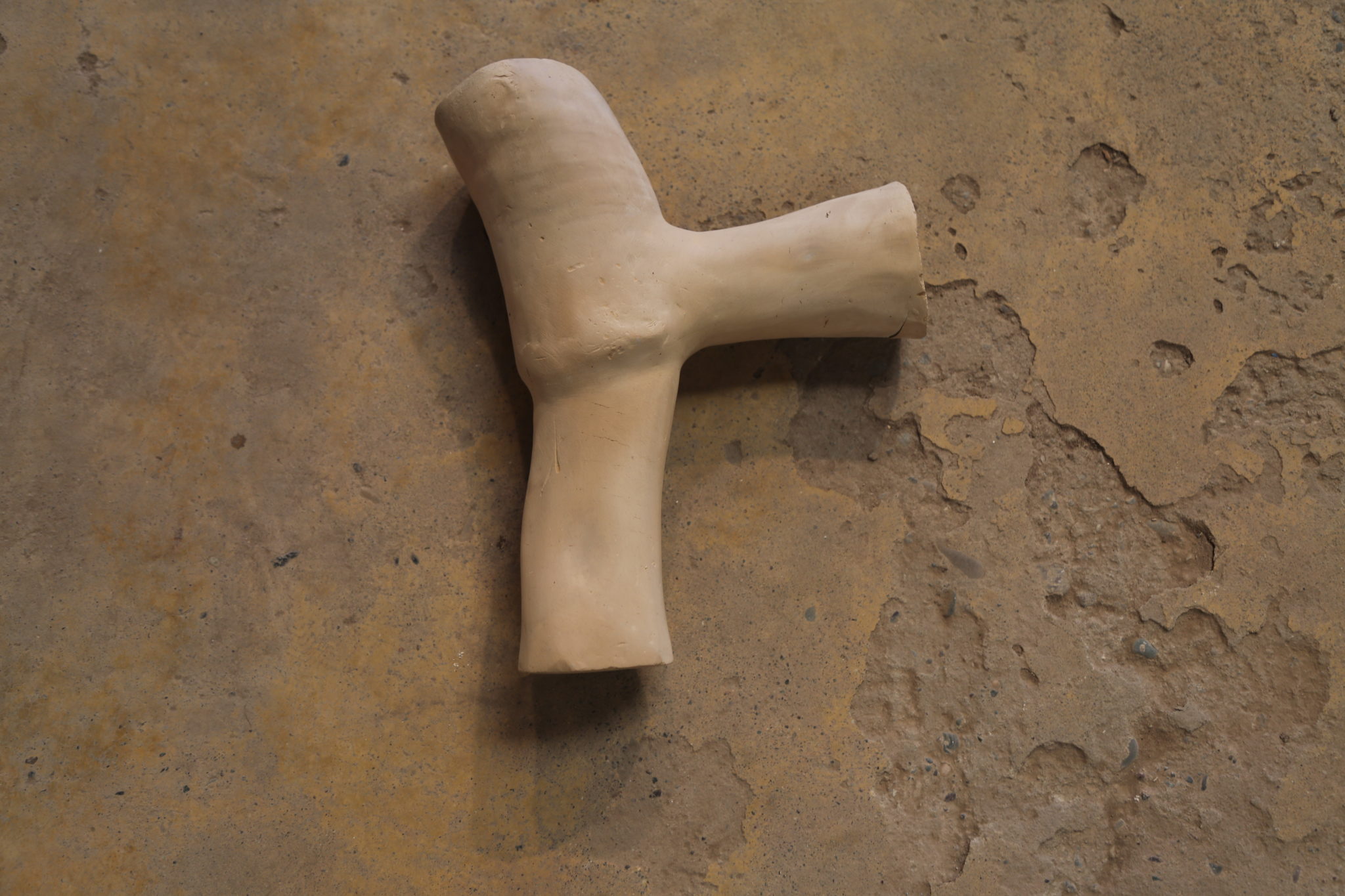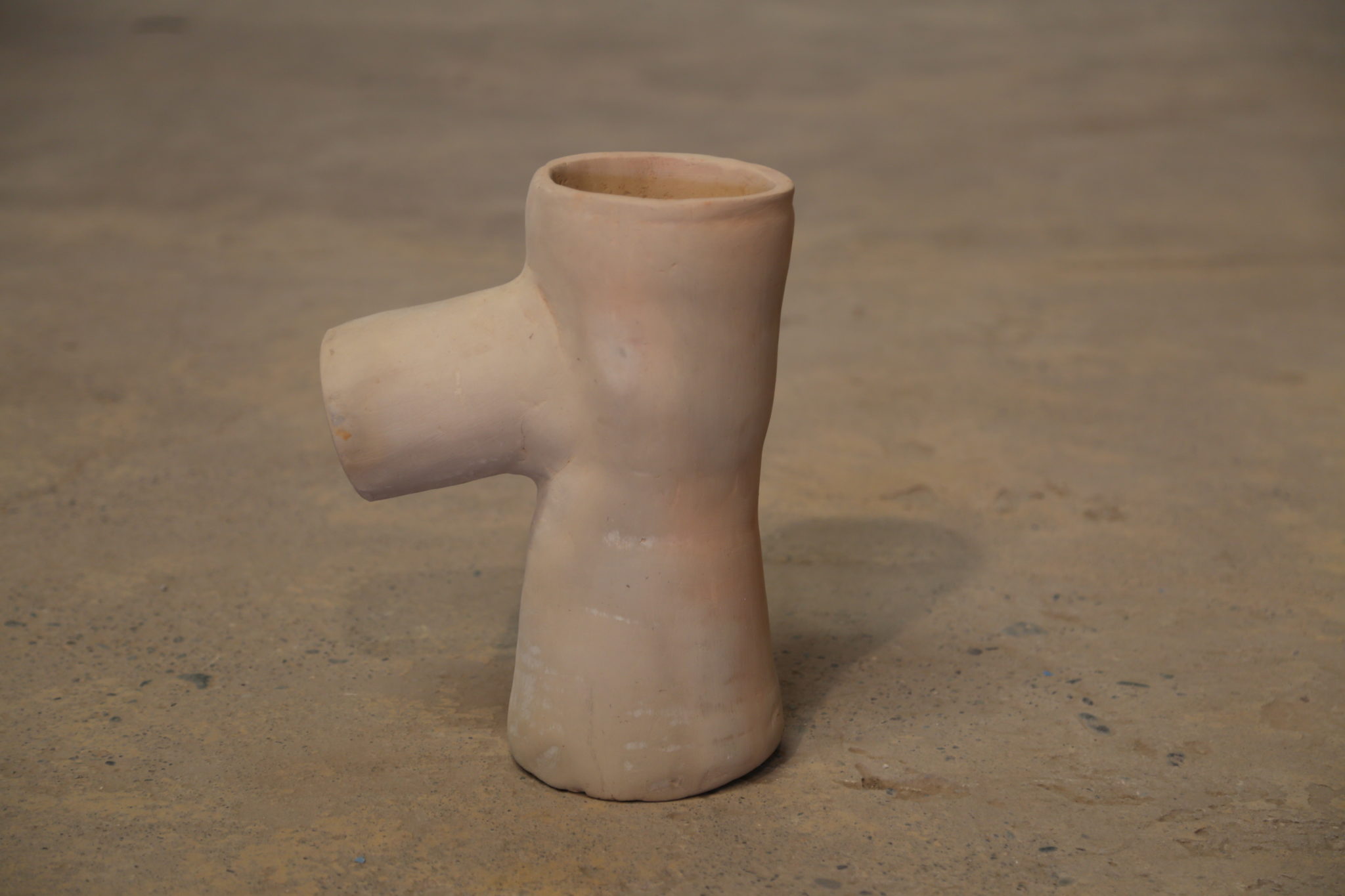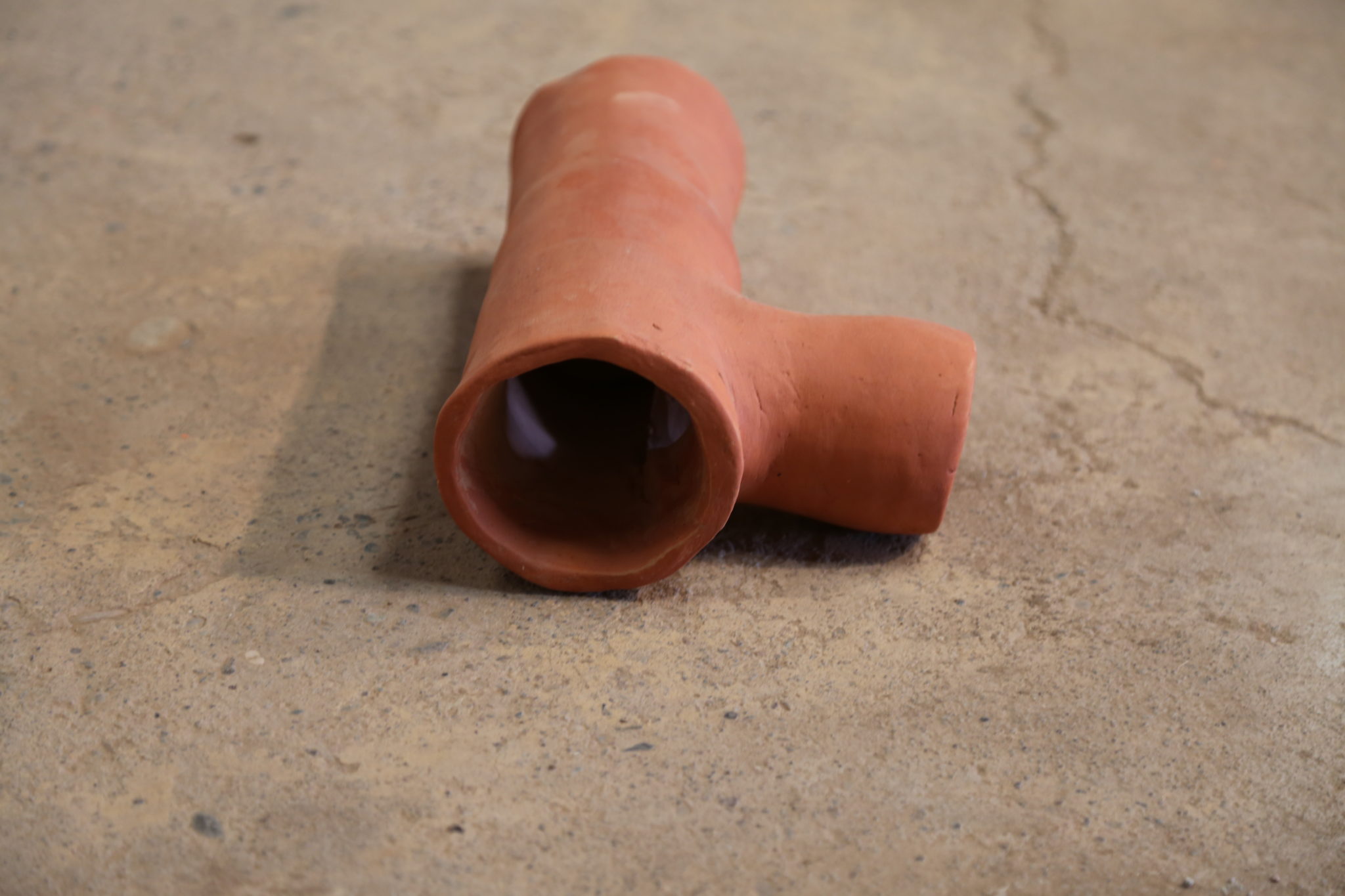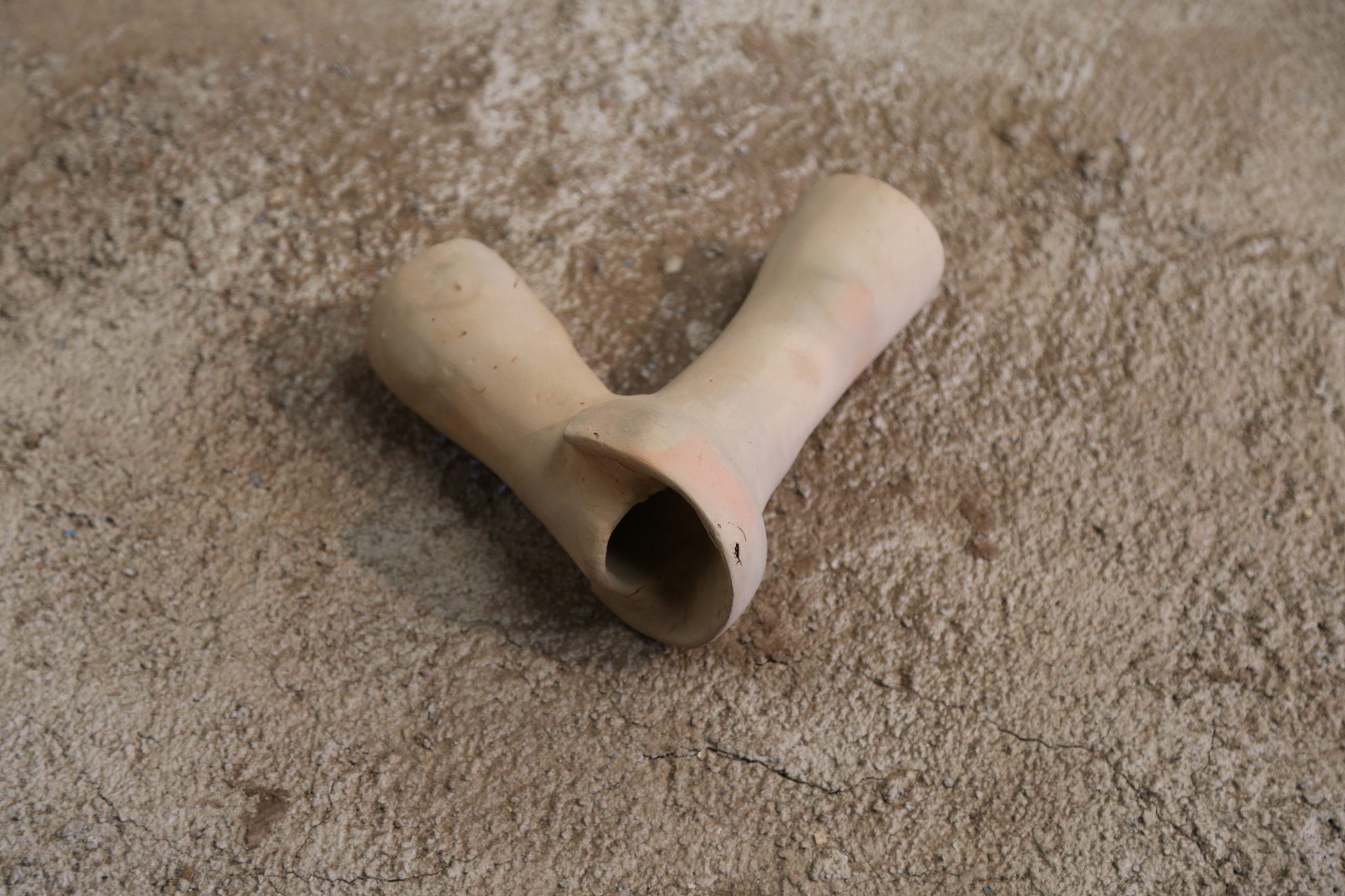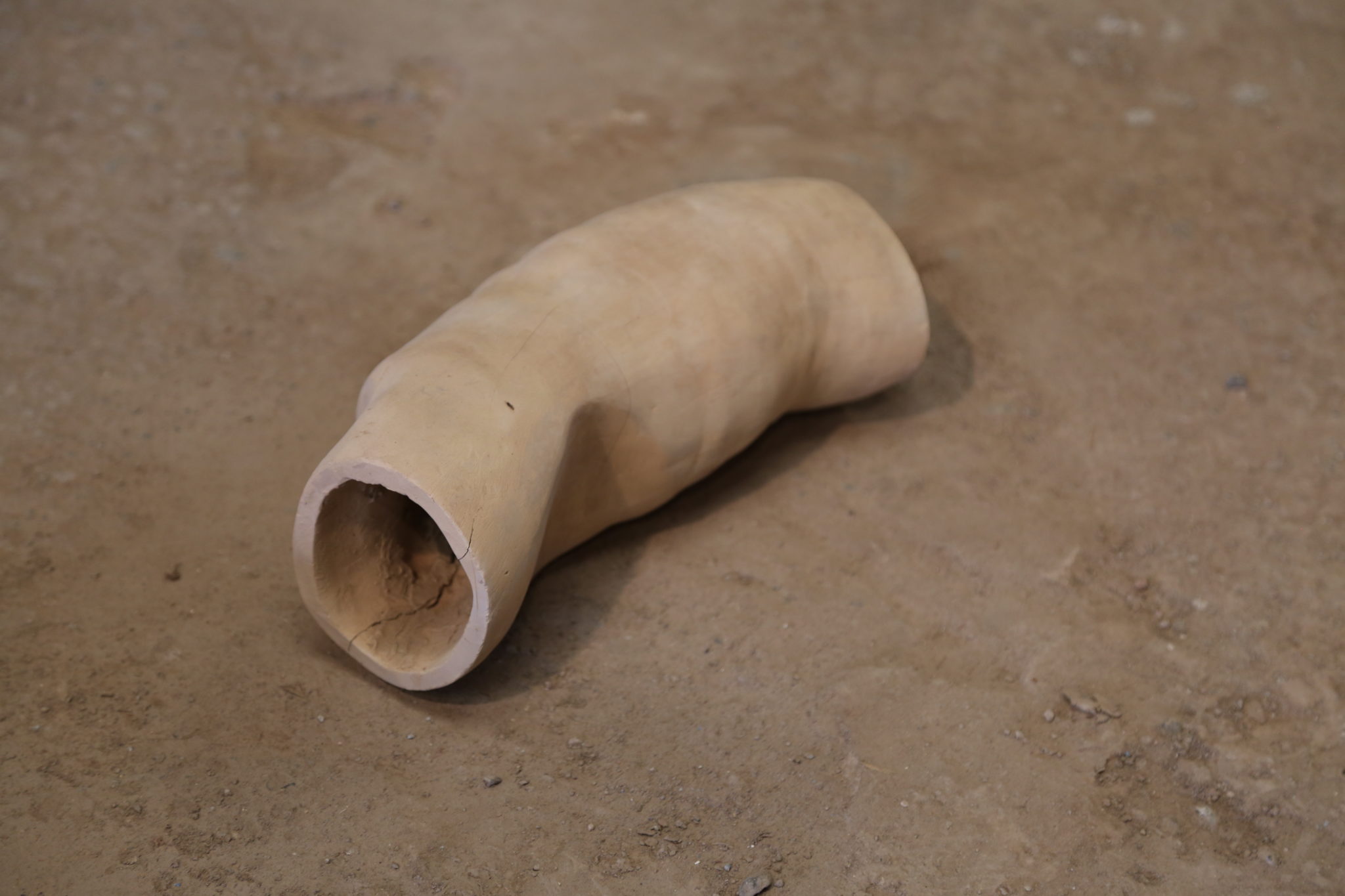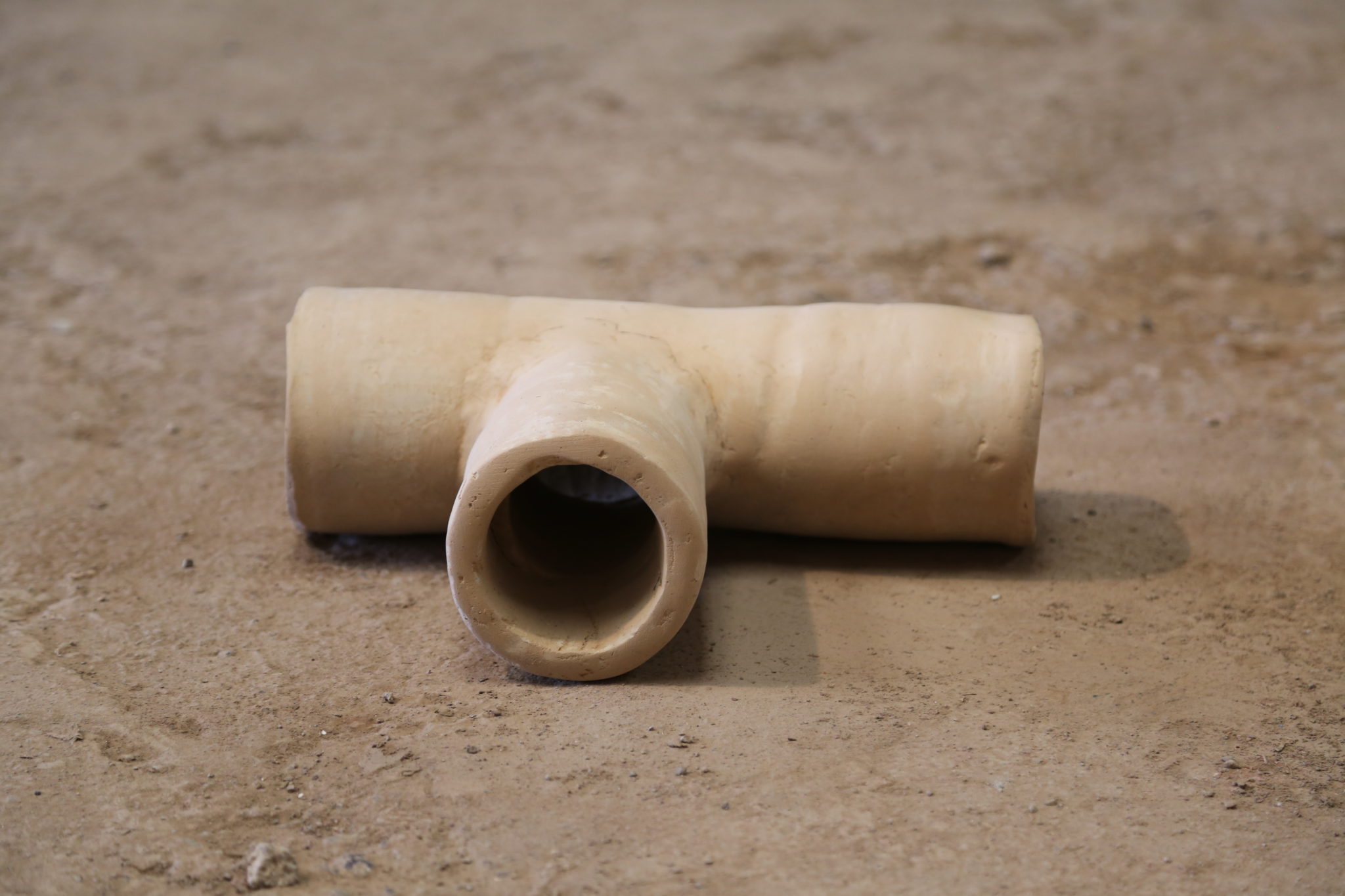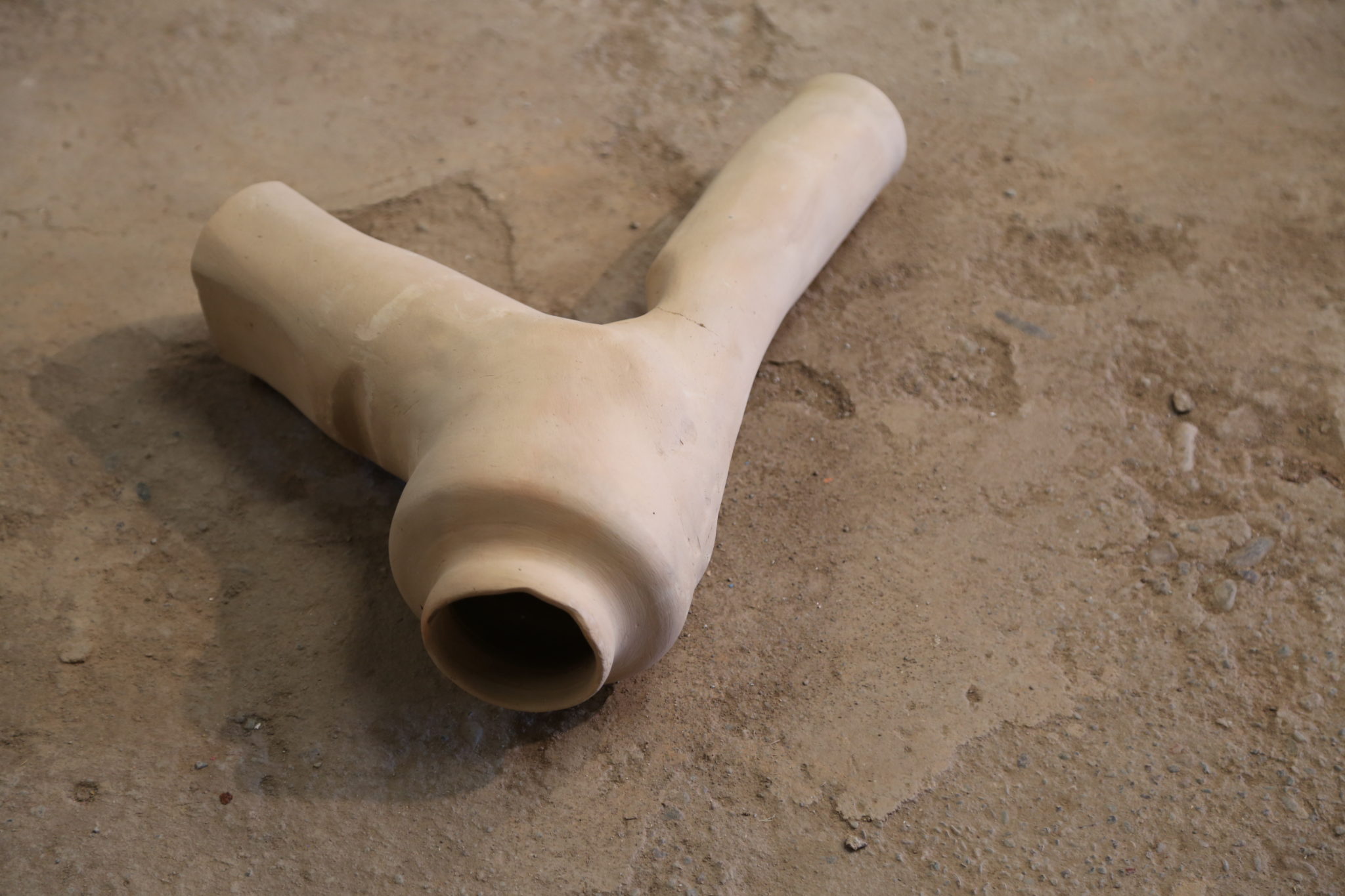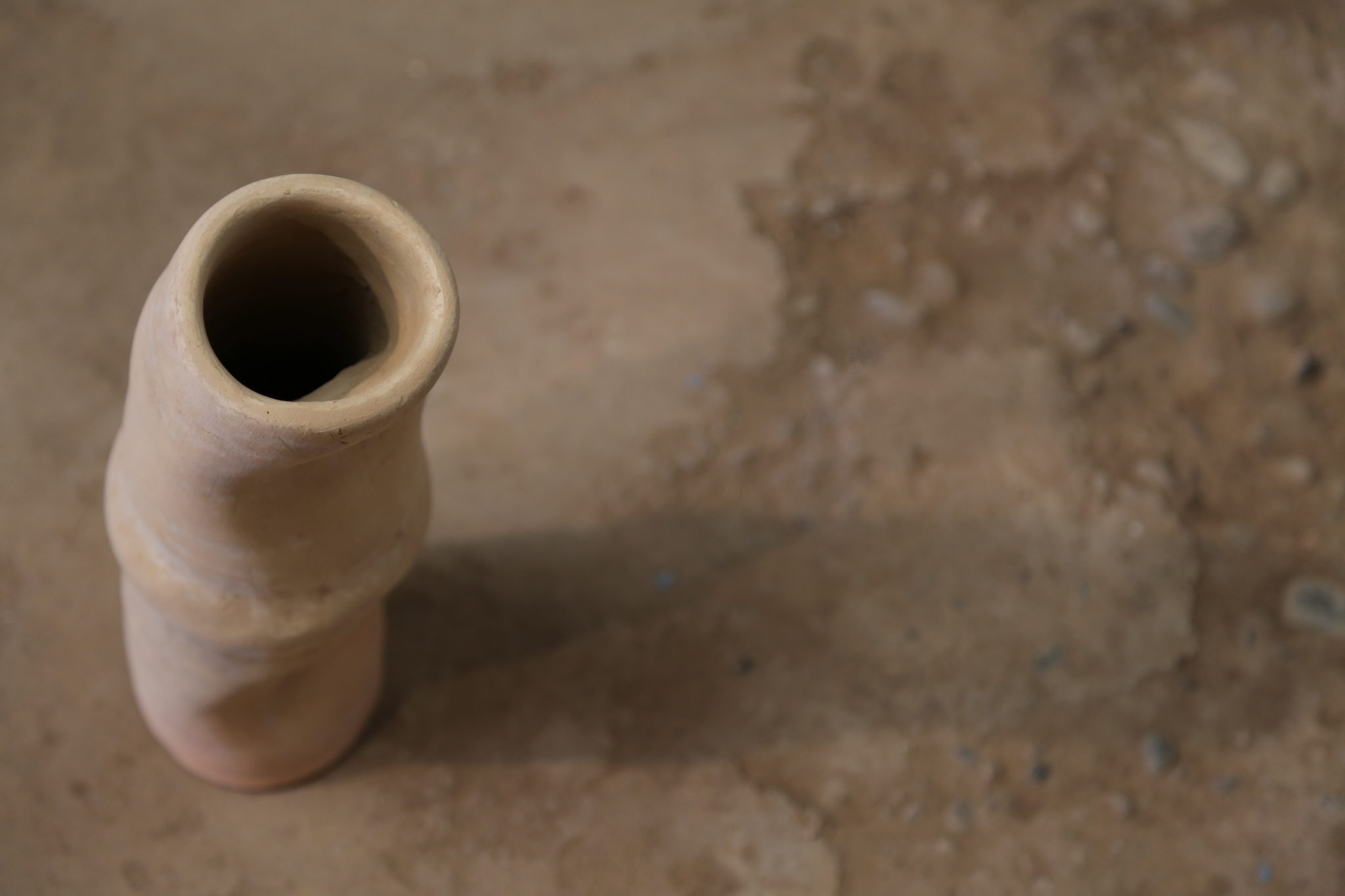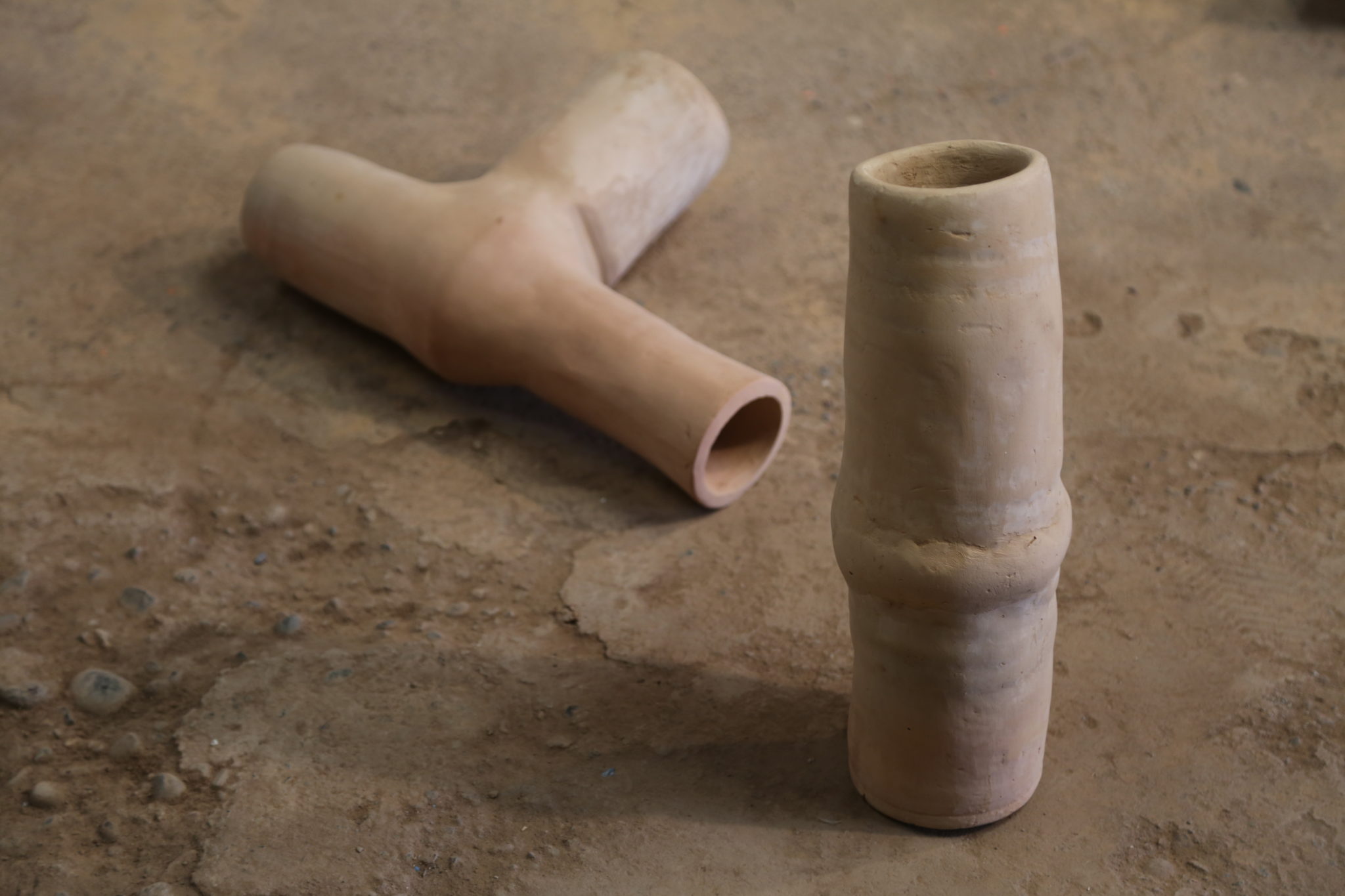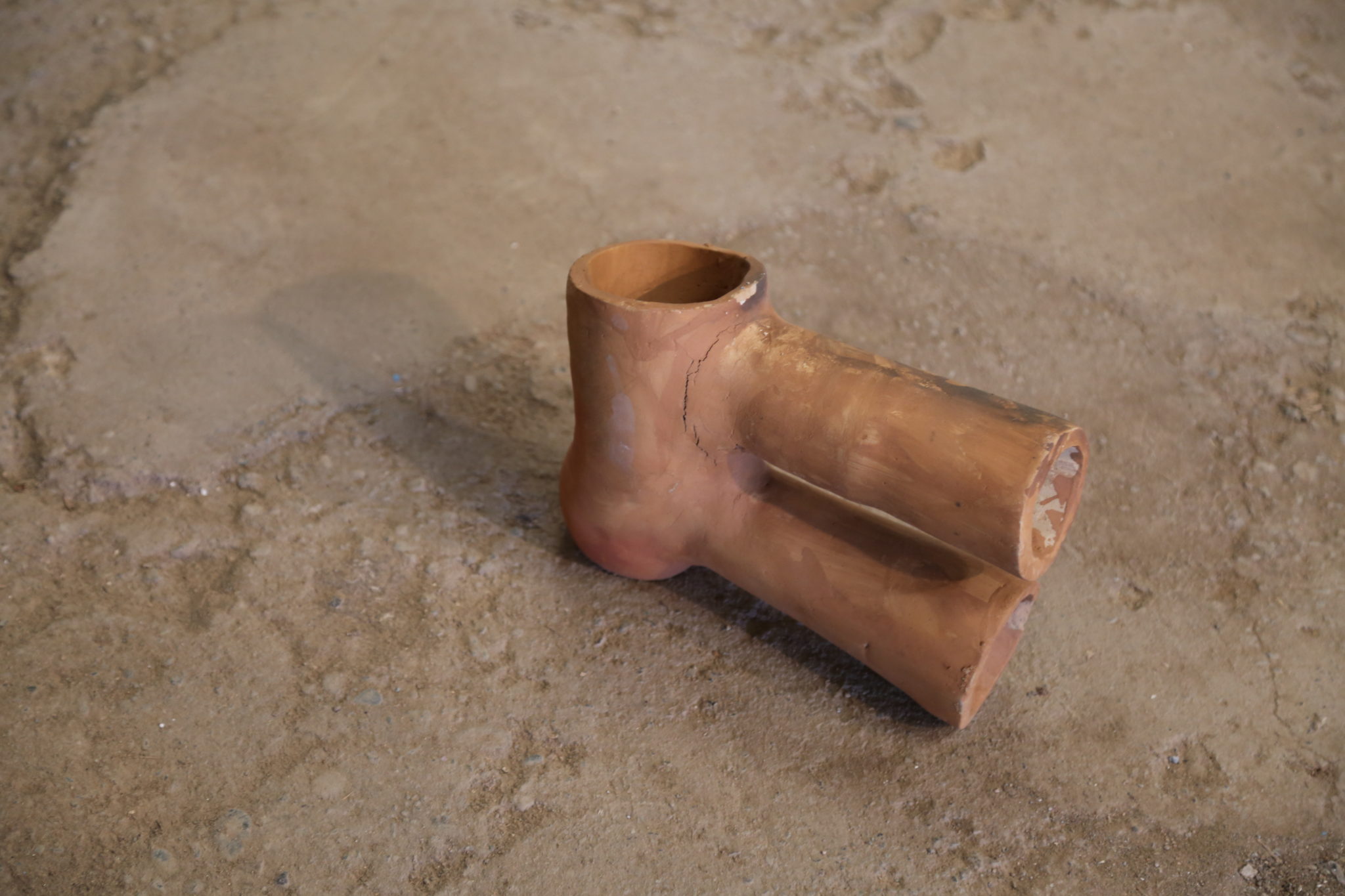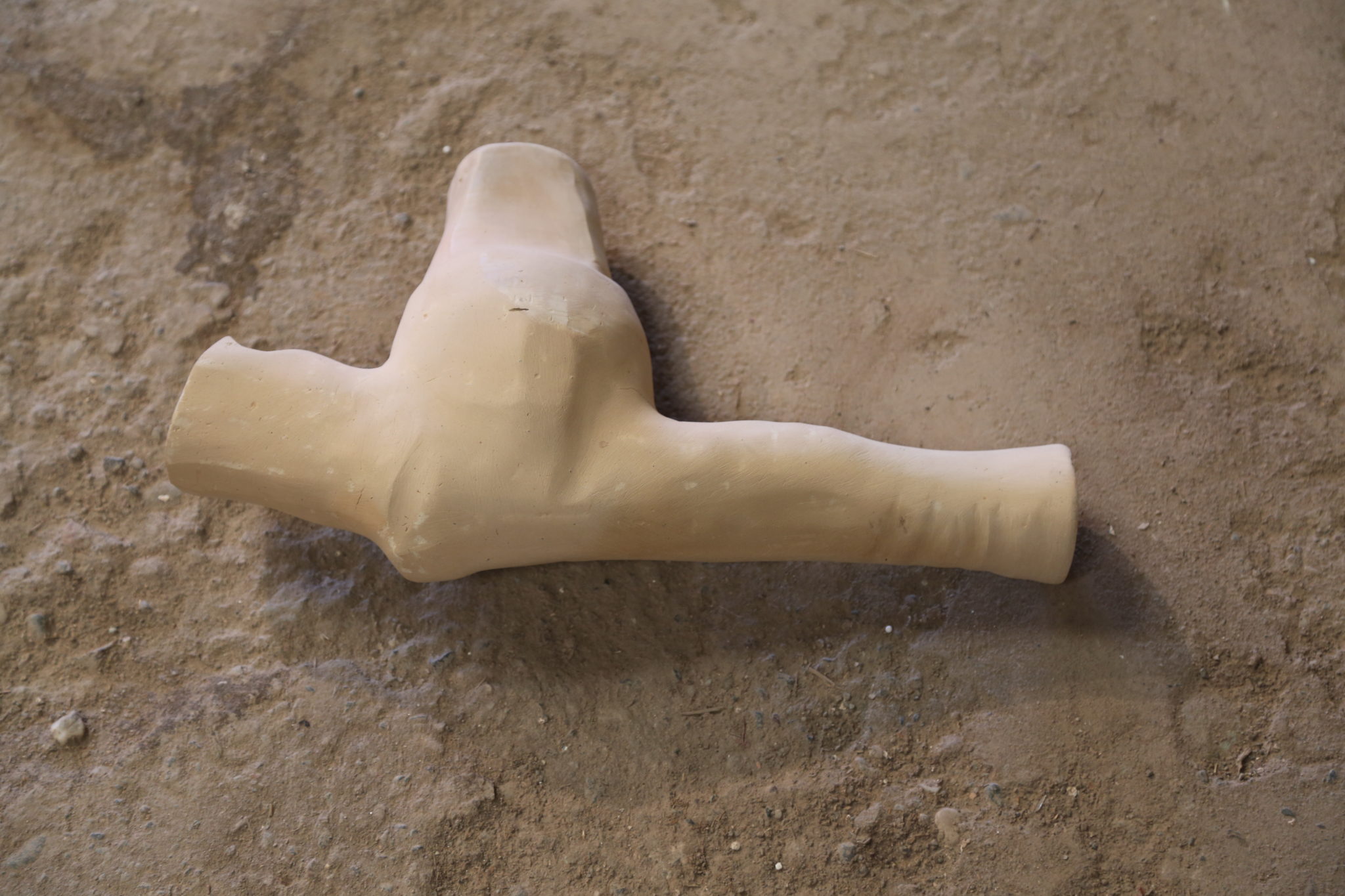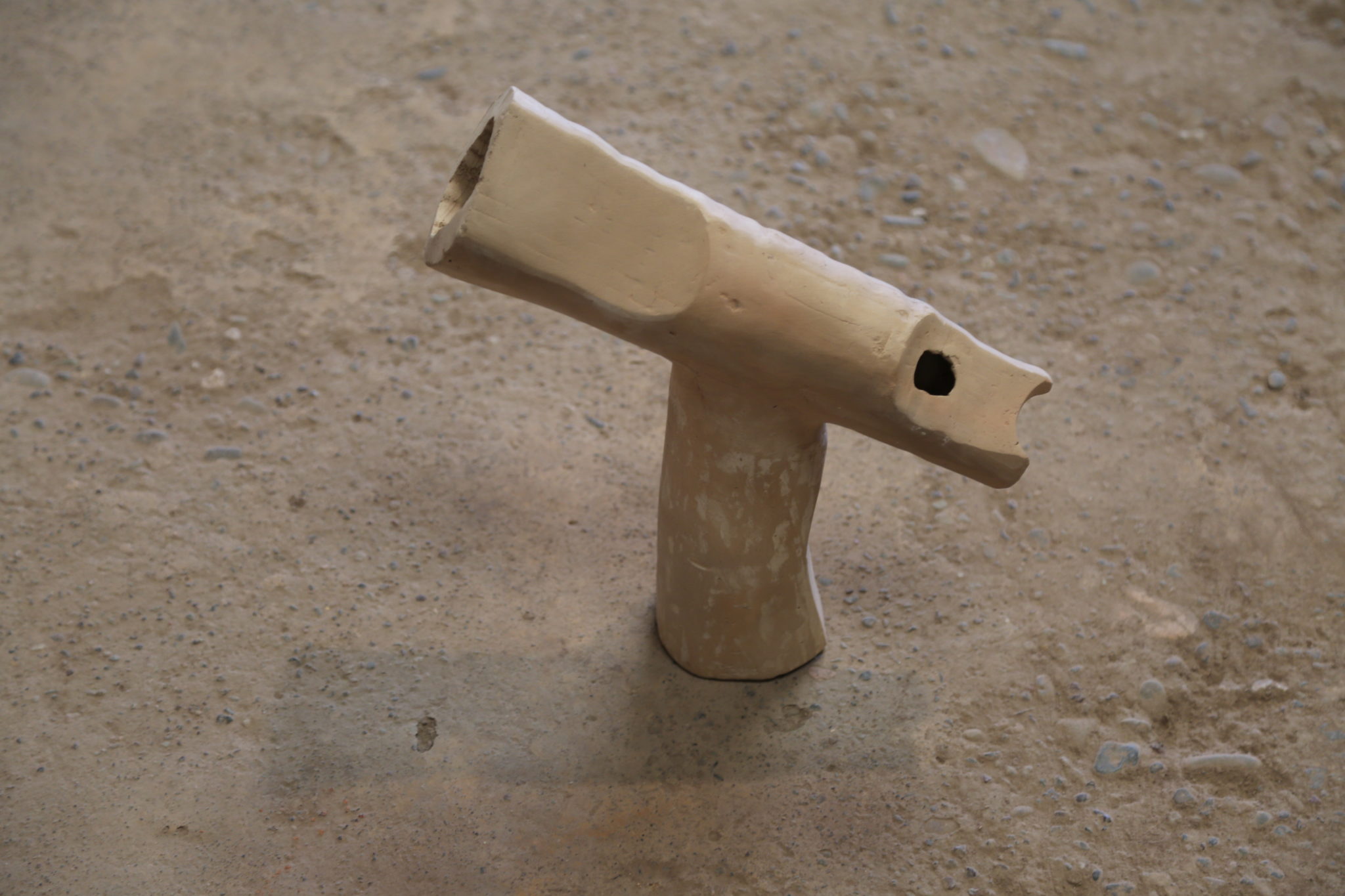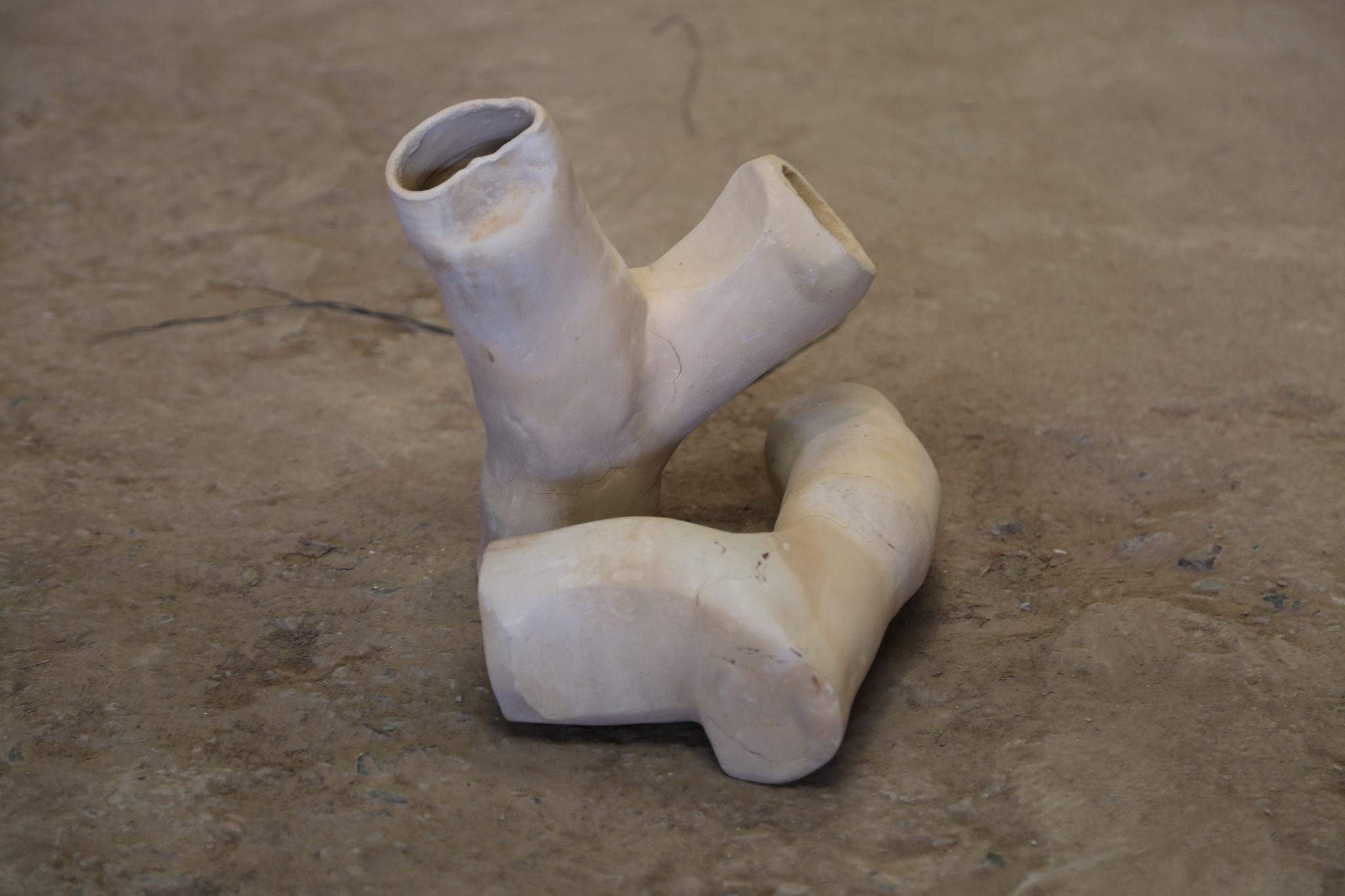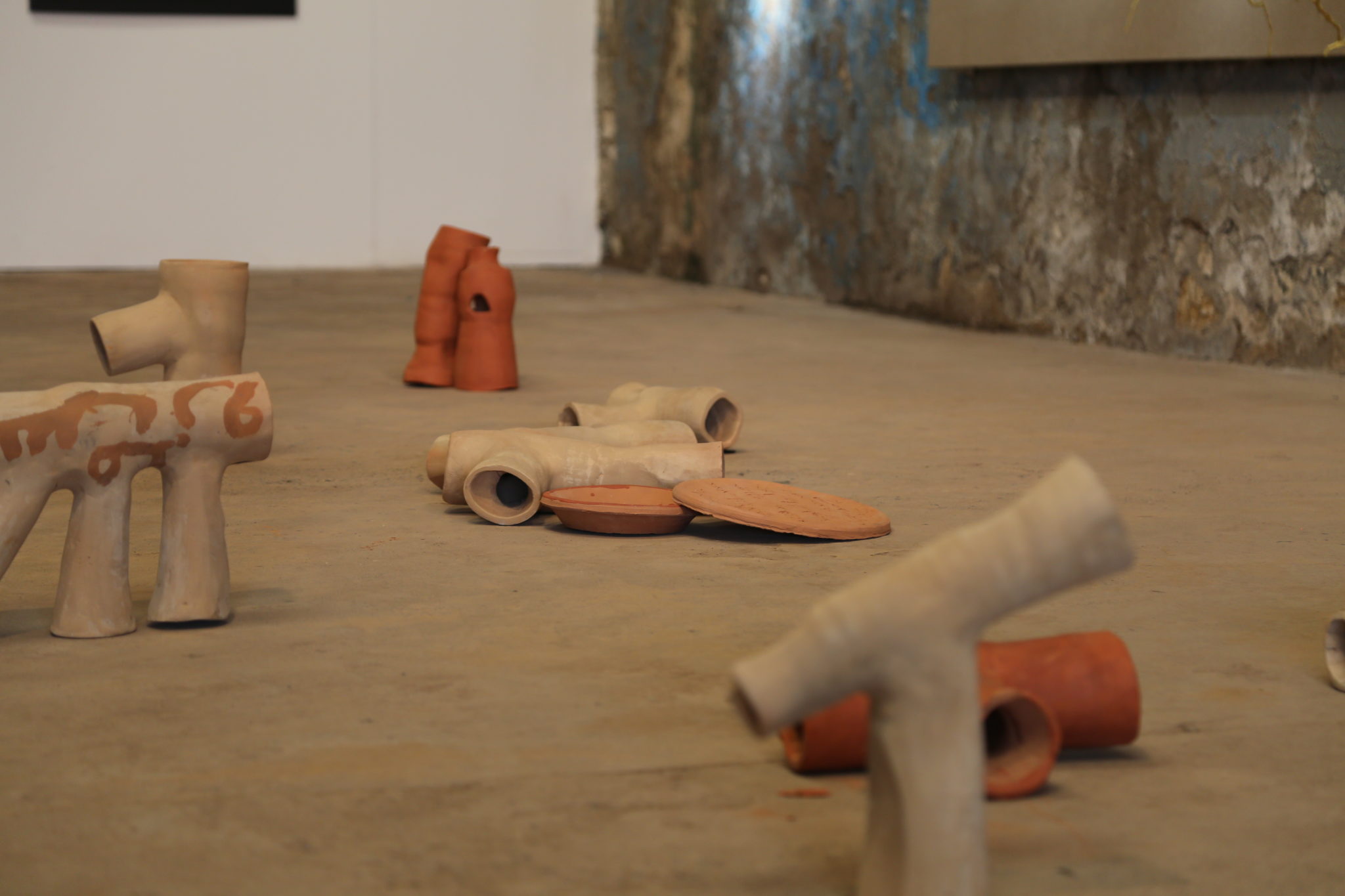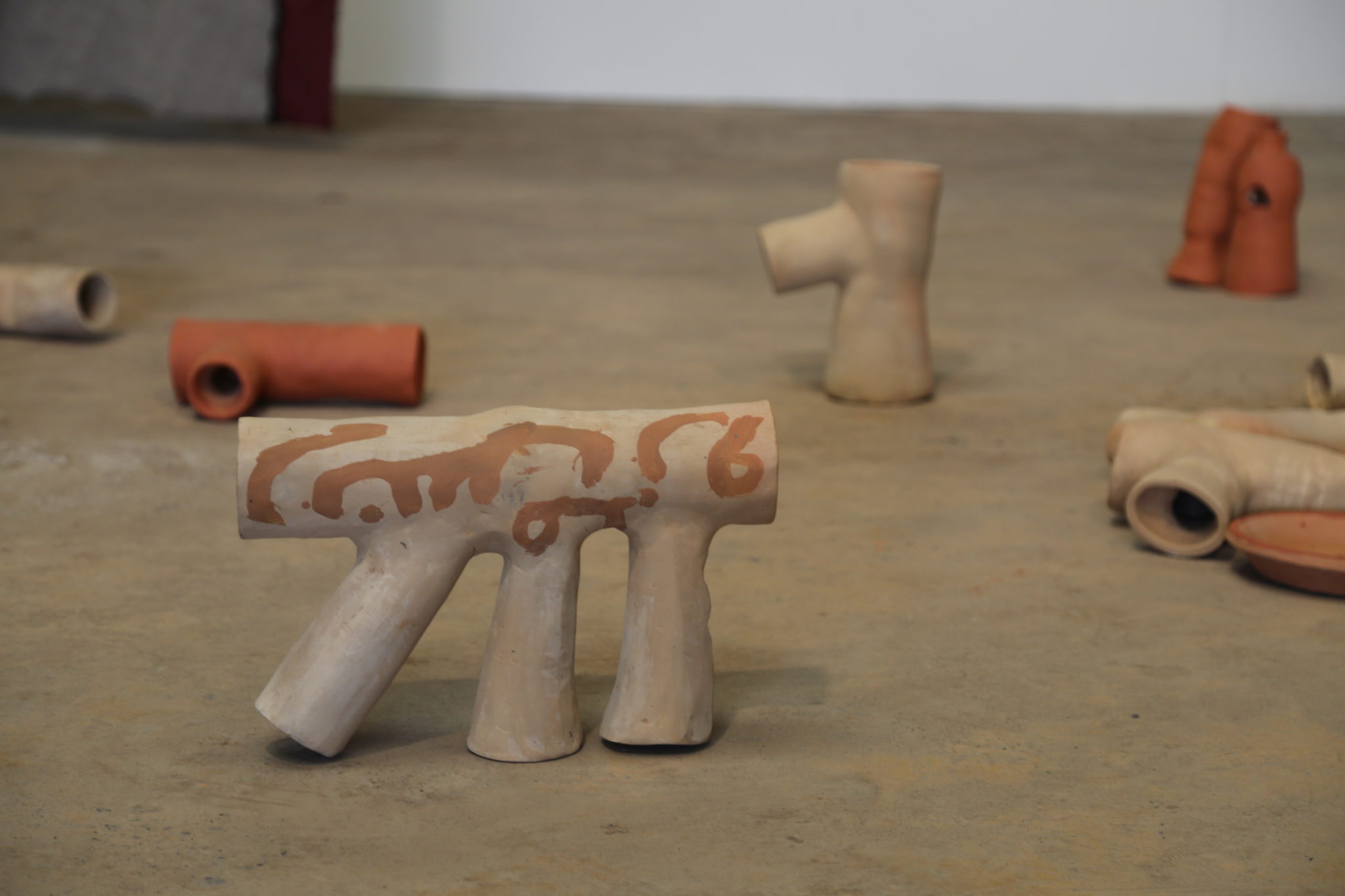 Koud 2019
Sculpture | Ceramic, 32 pieces | Variable dimensions
Production with Idris Zammour, Drawa village
Exhibition views Sada at La conserverie, Marrakech, Maroc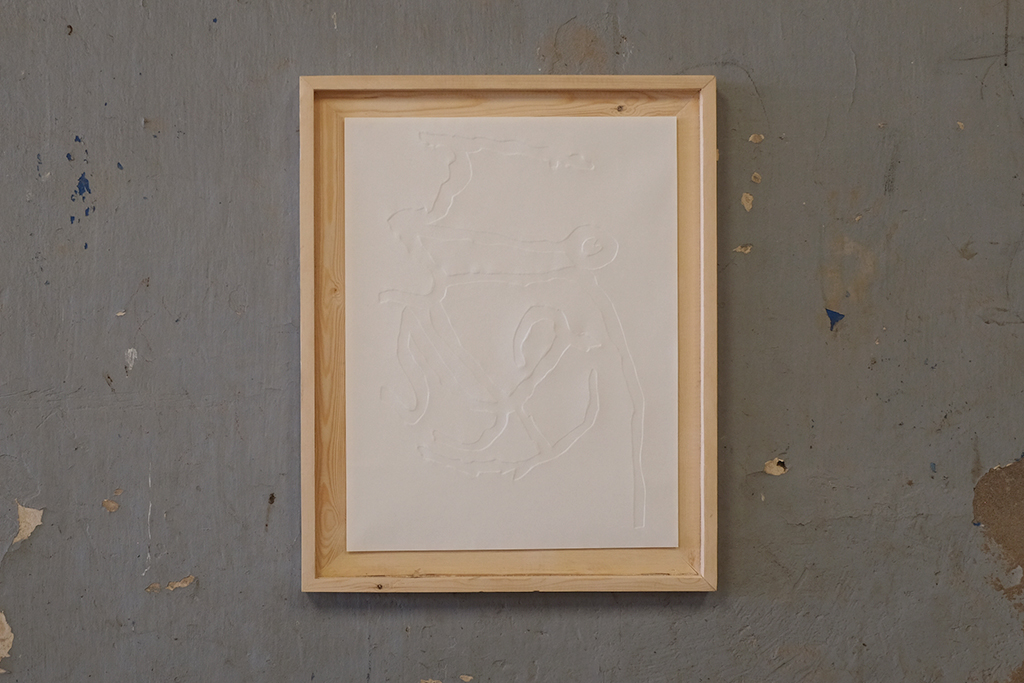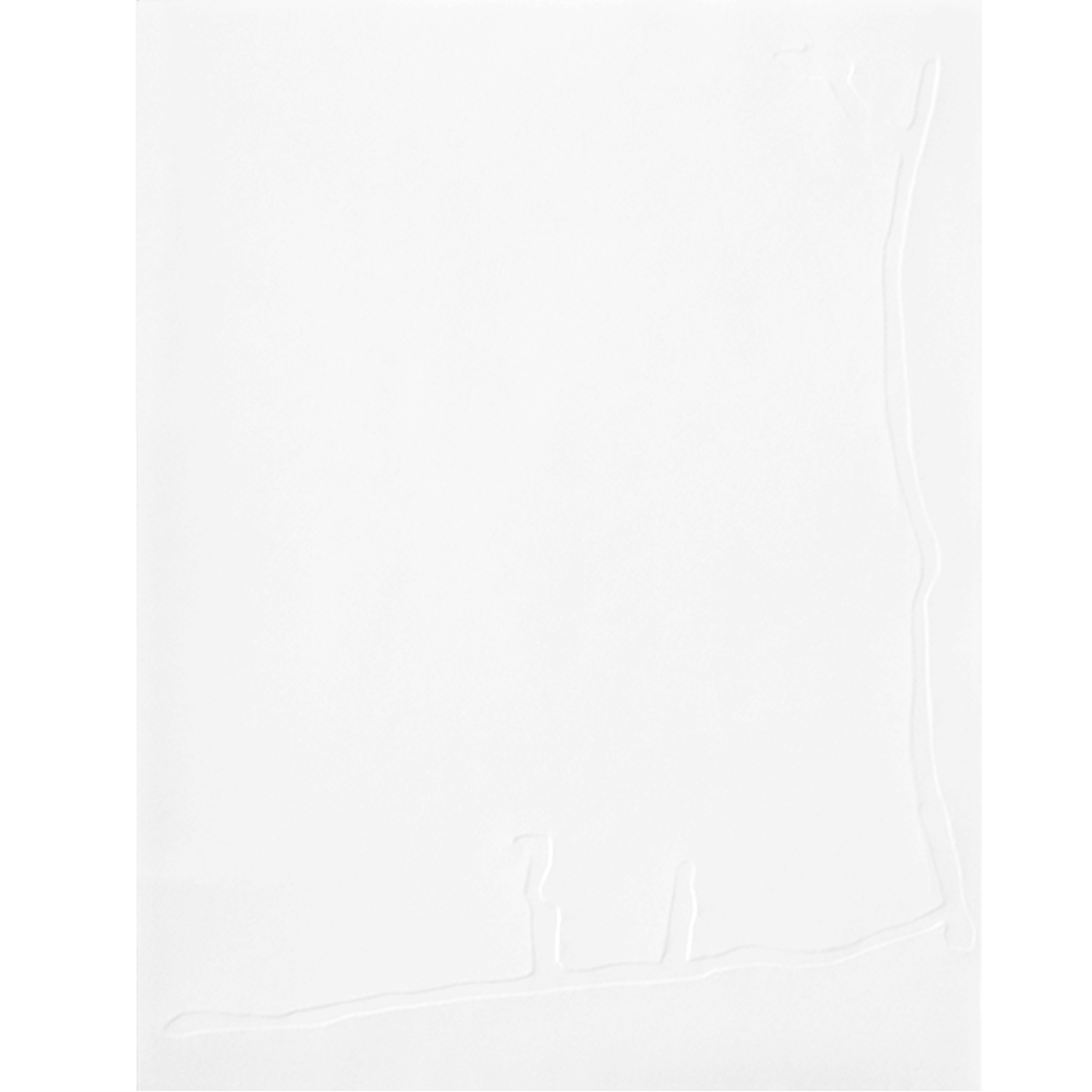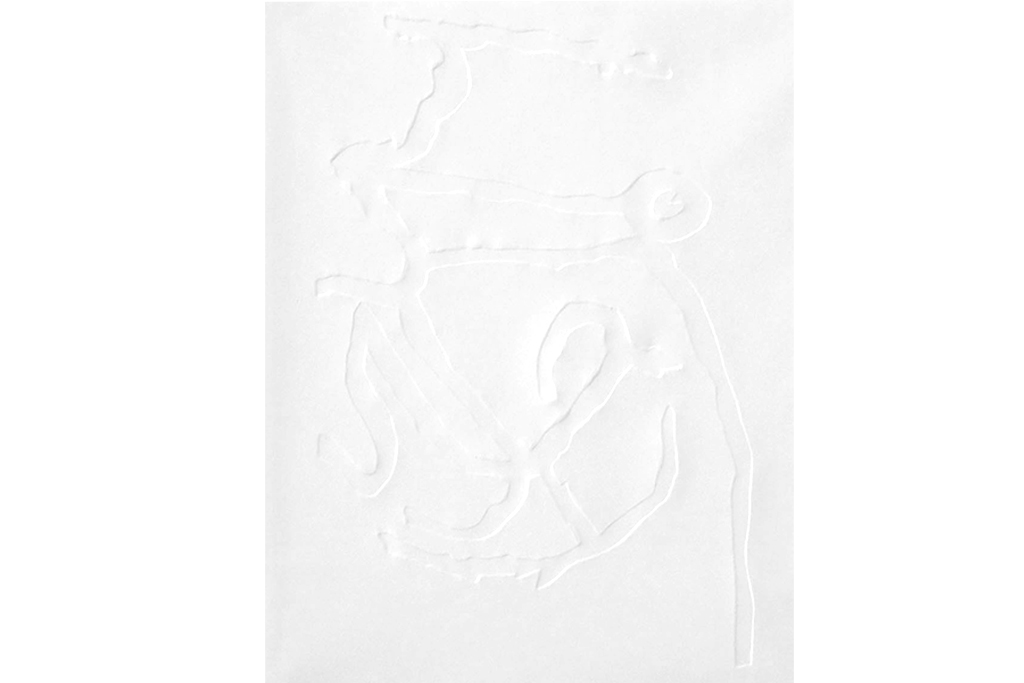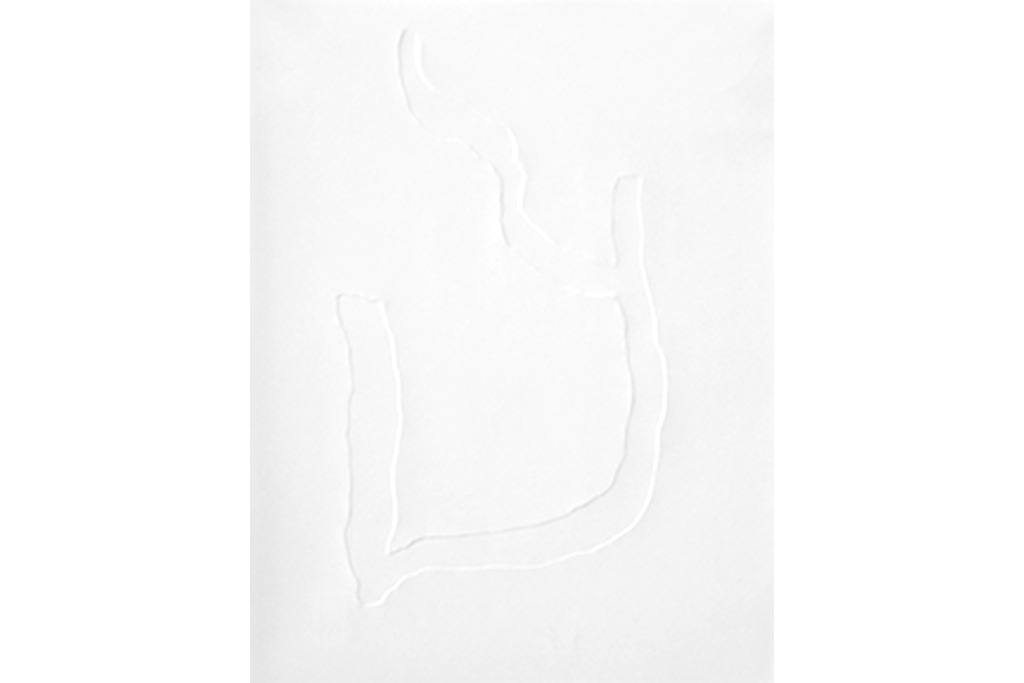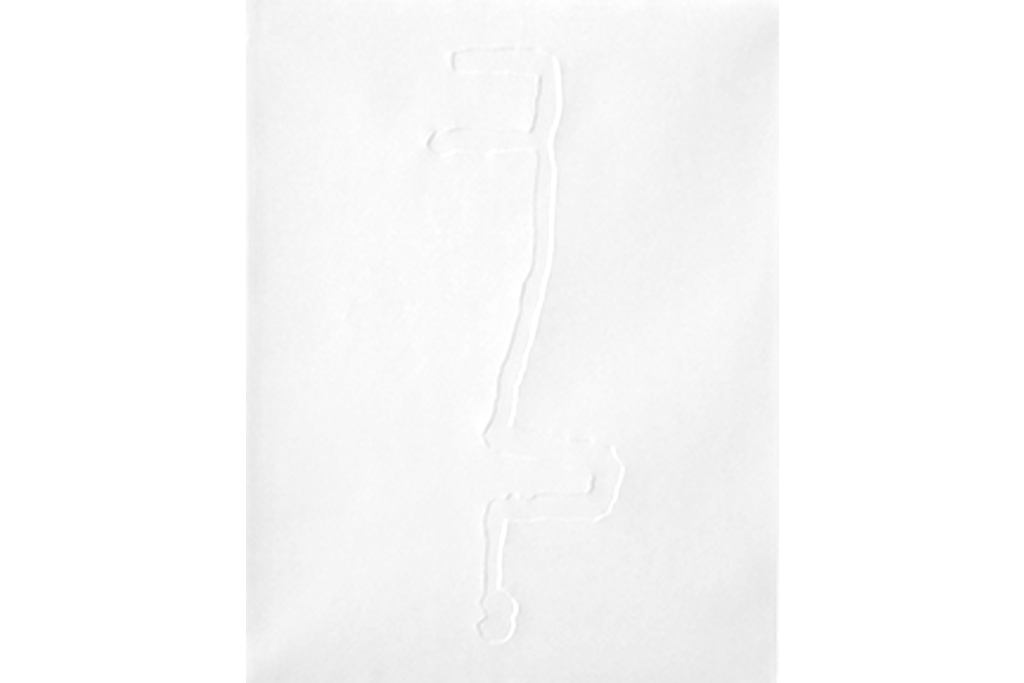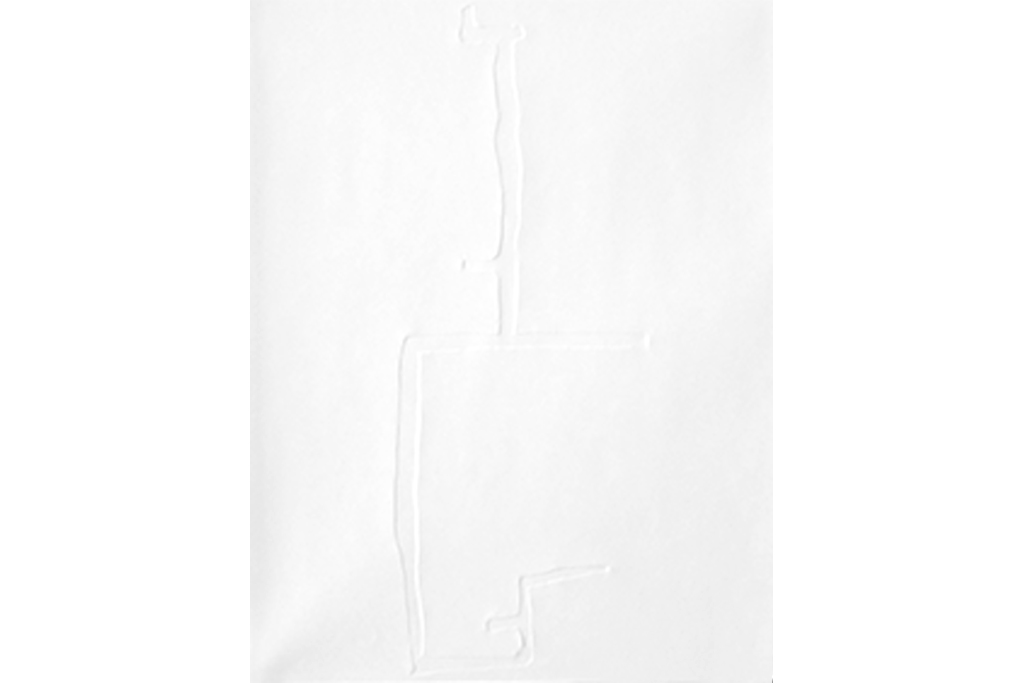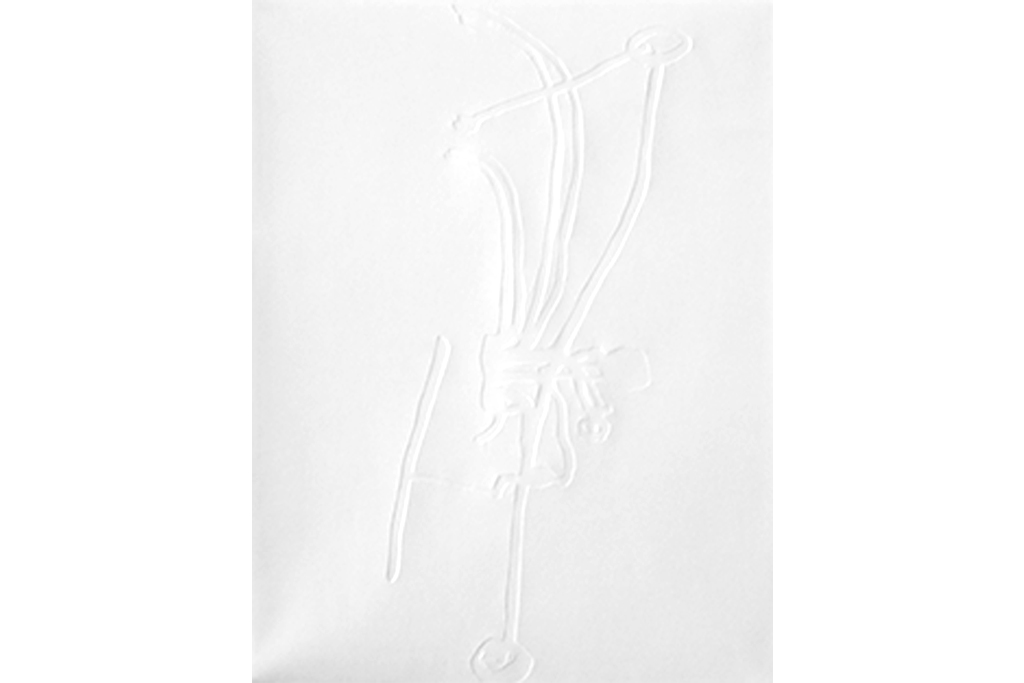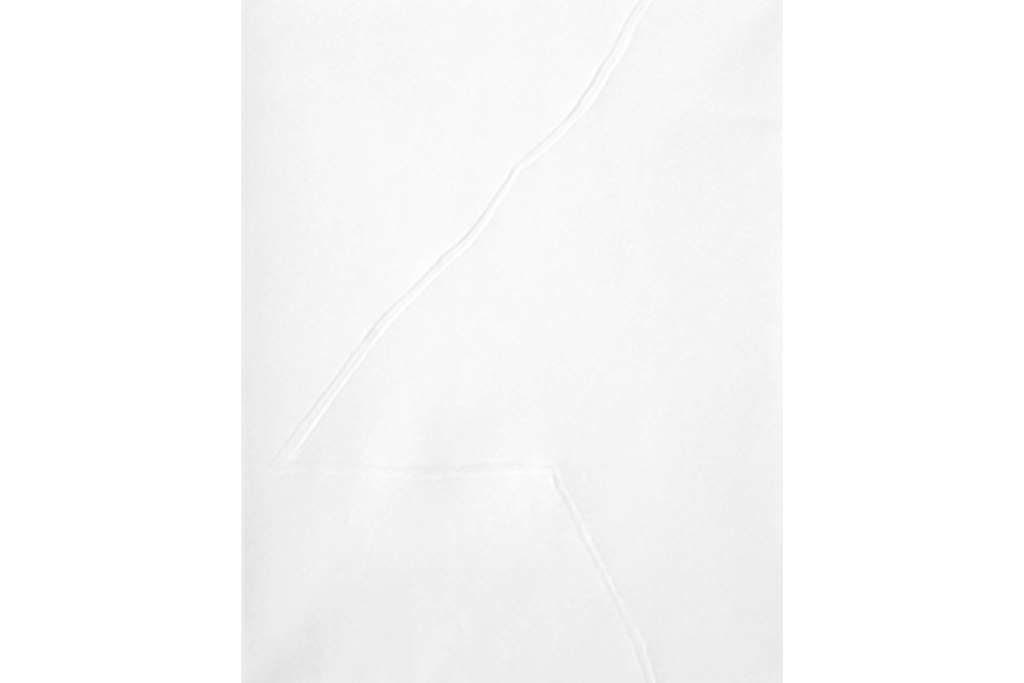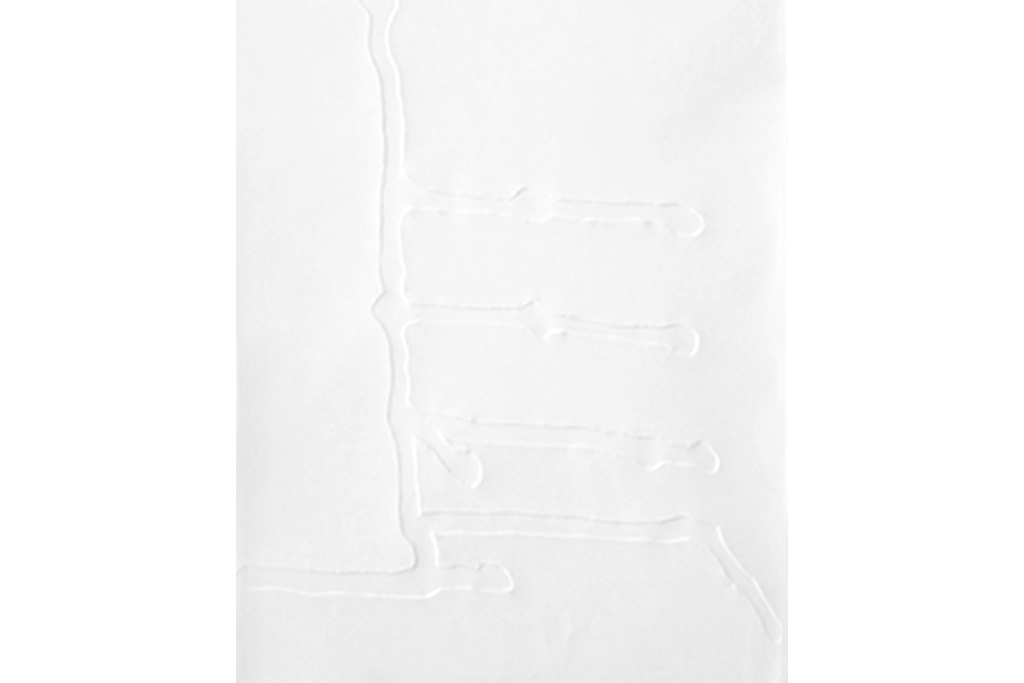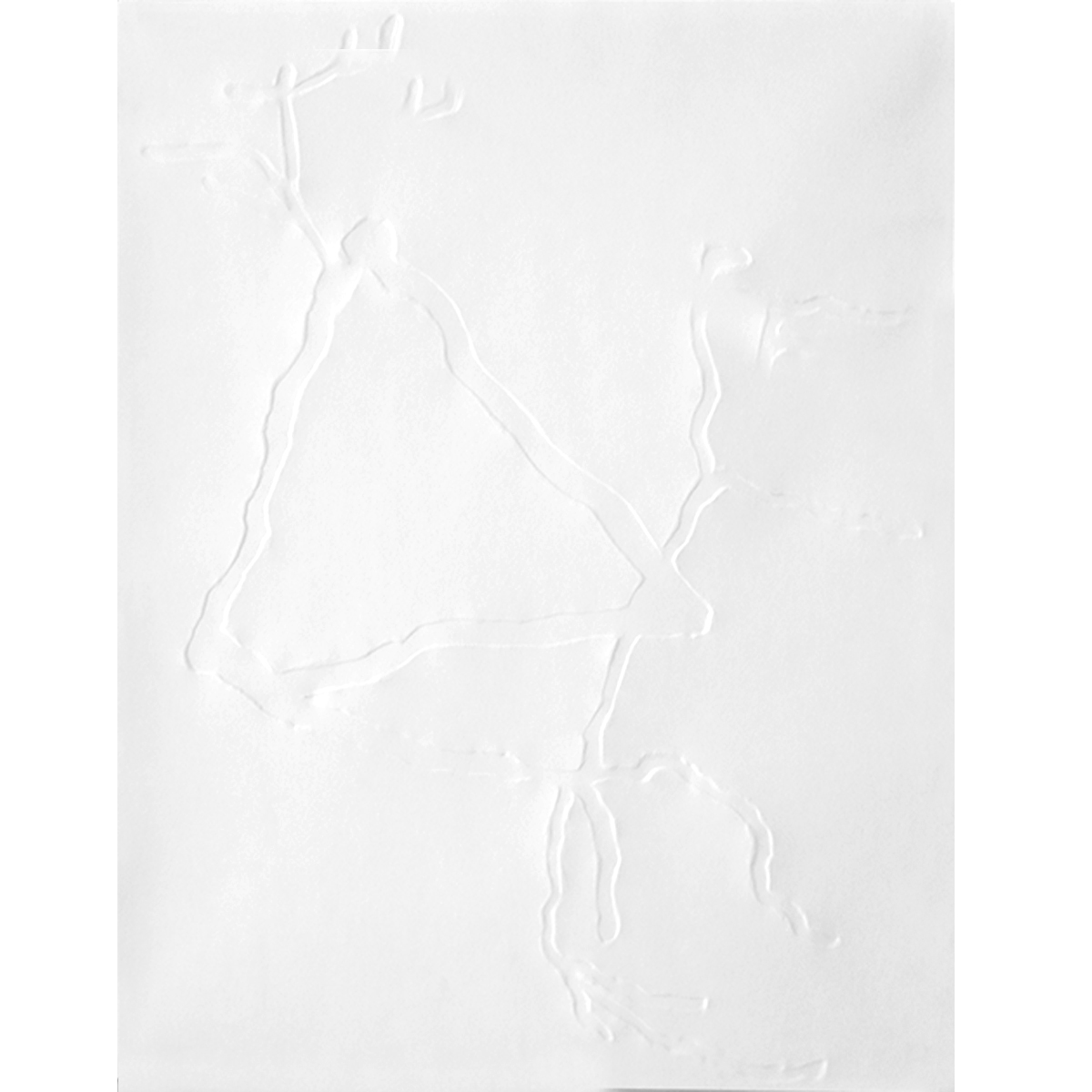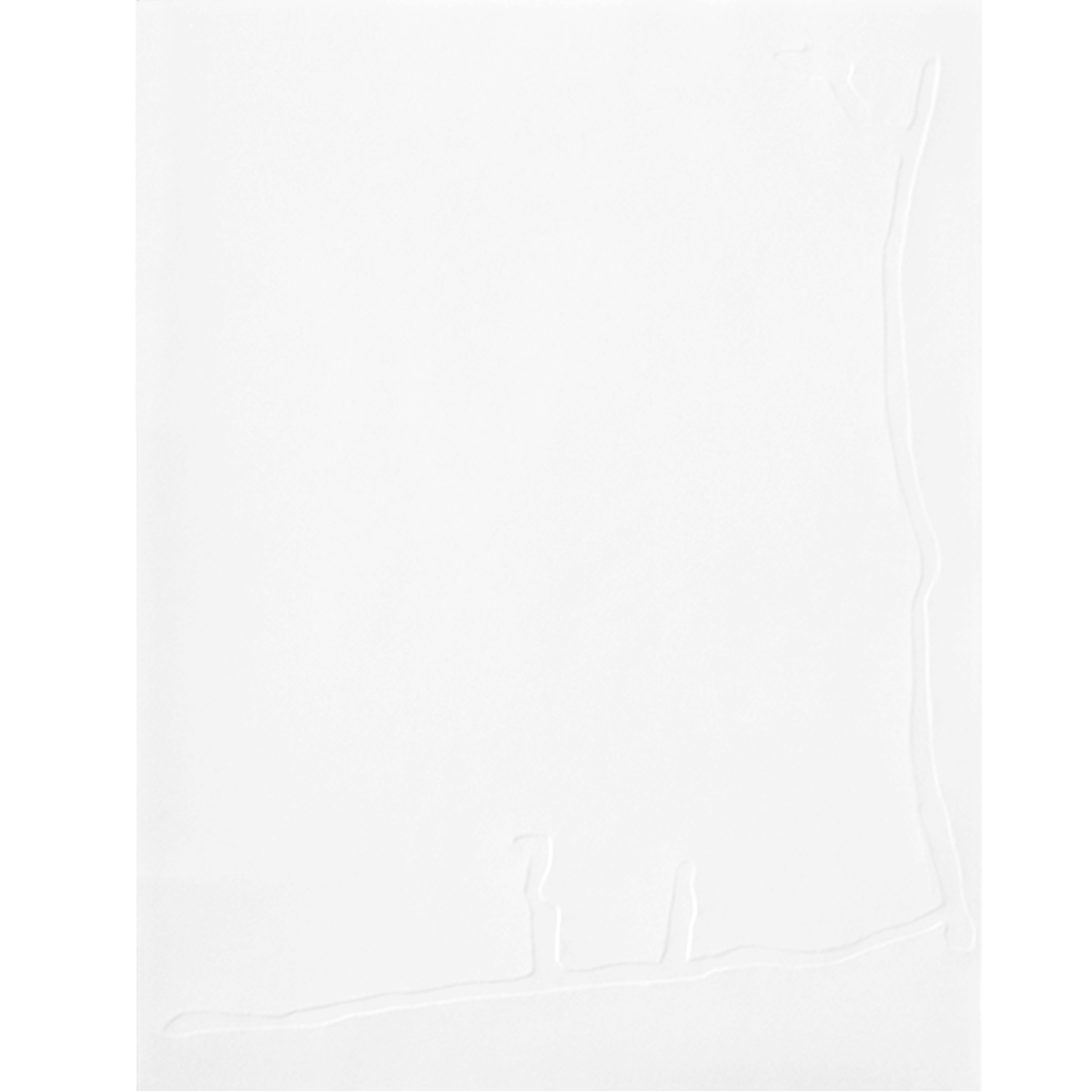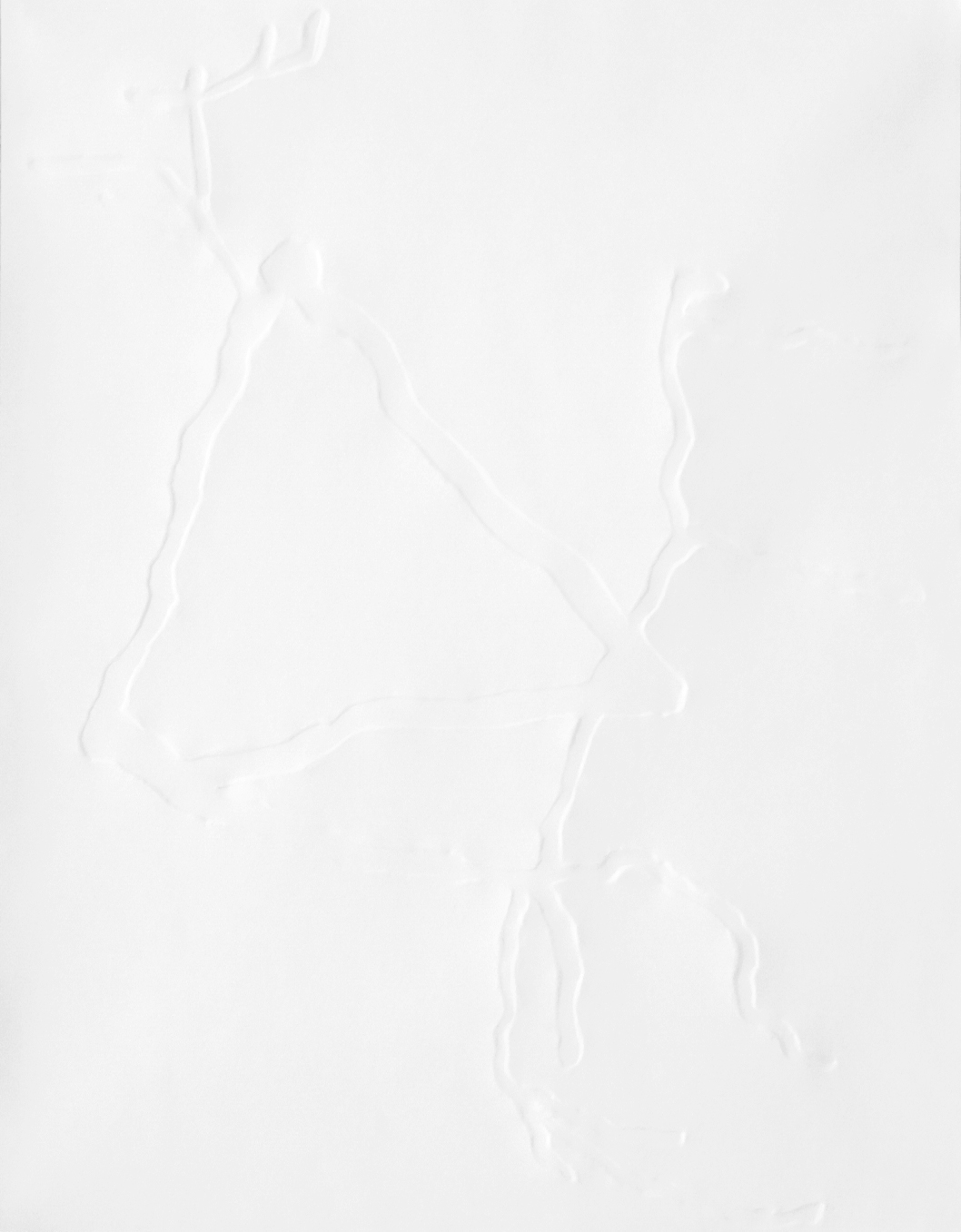 Koud 2019
Embossing on paper | 29,7 x 42 cm
Exhibition views Sada, La conserverie, Marrakech, Maroc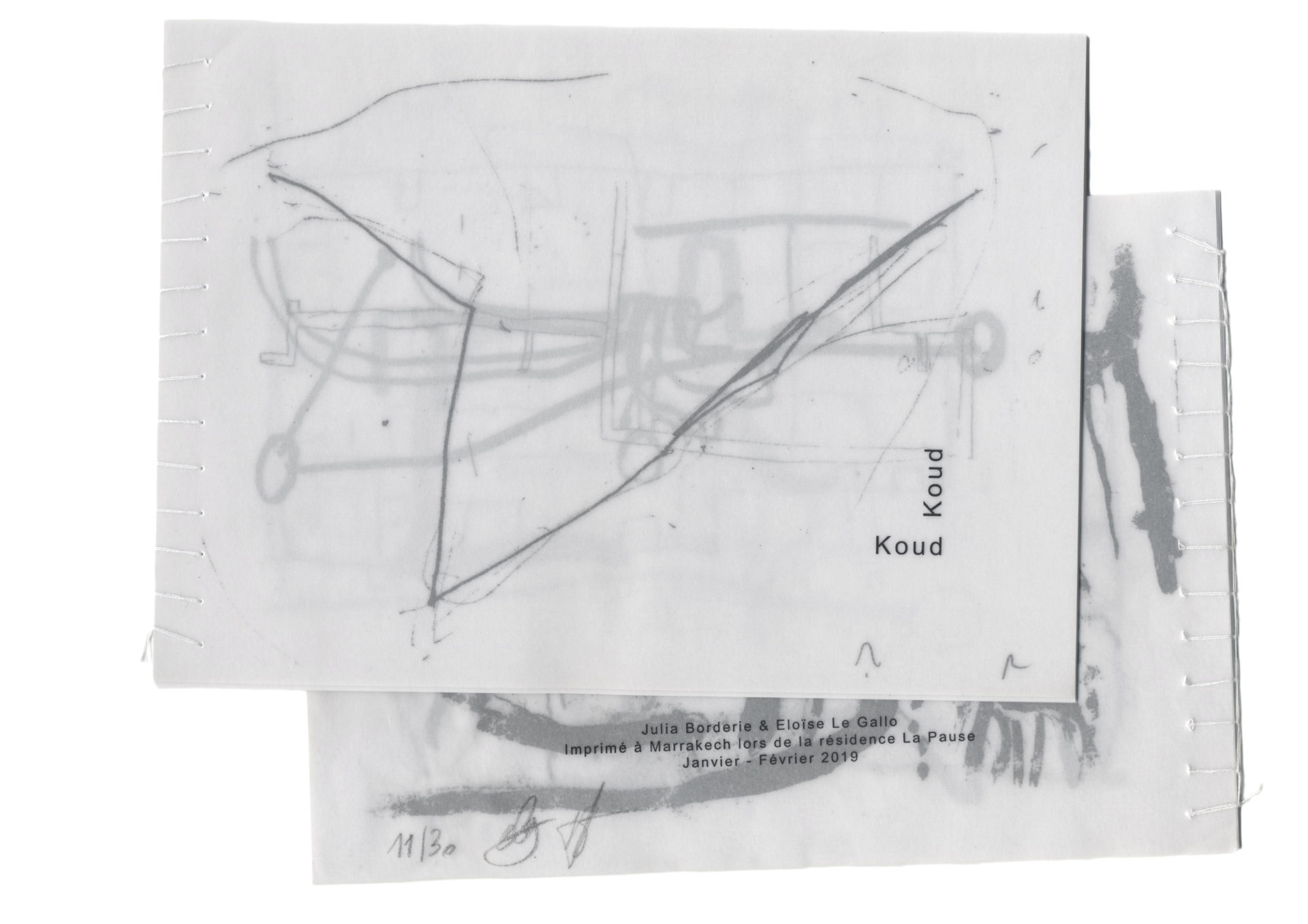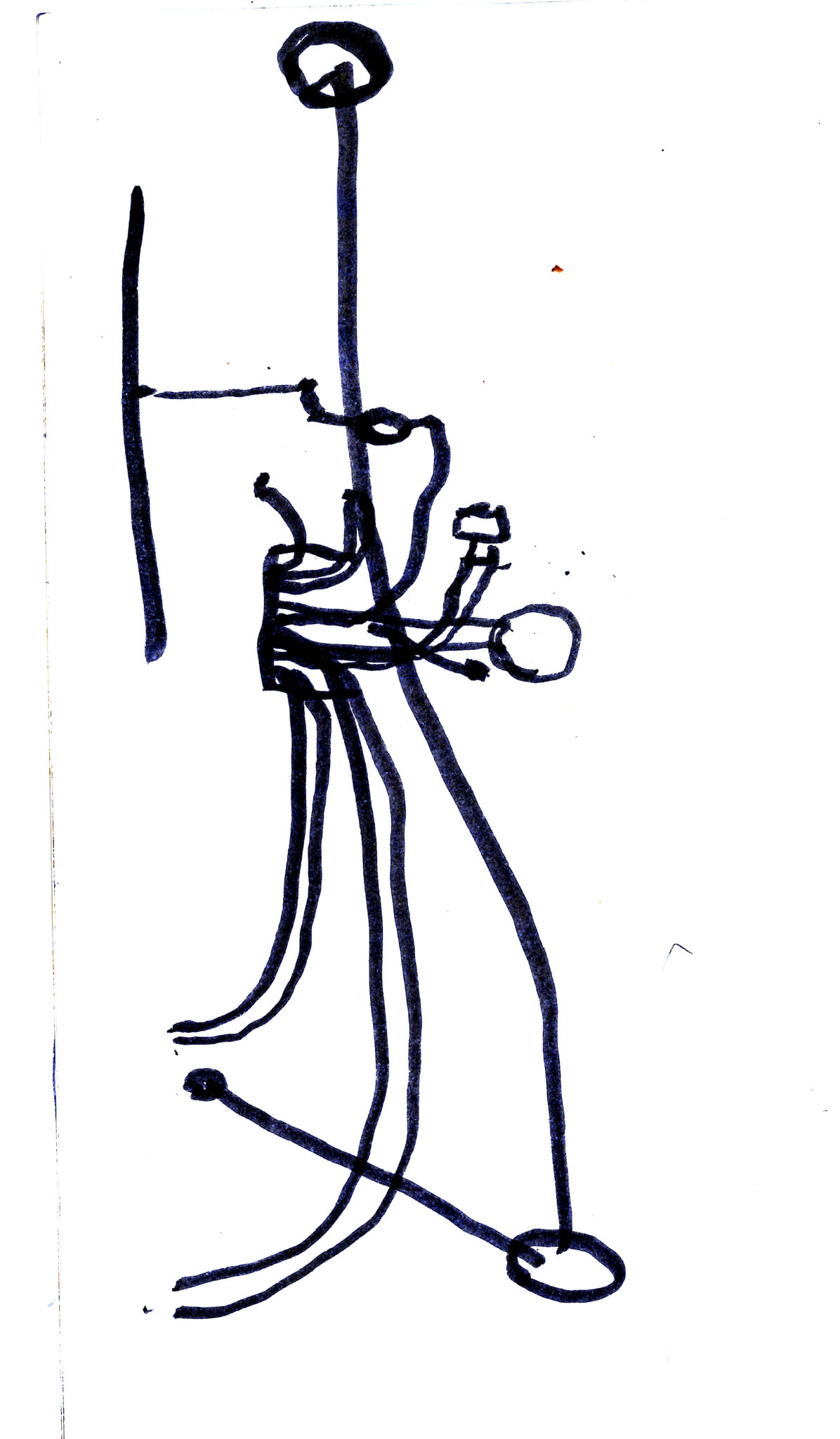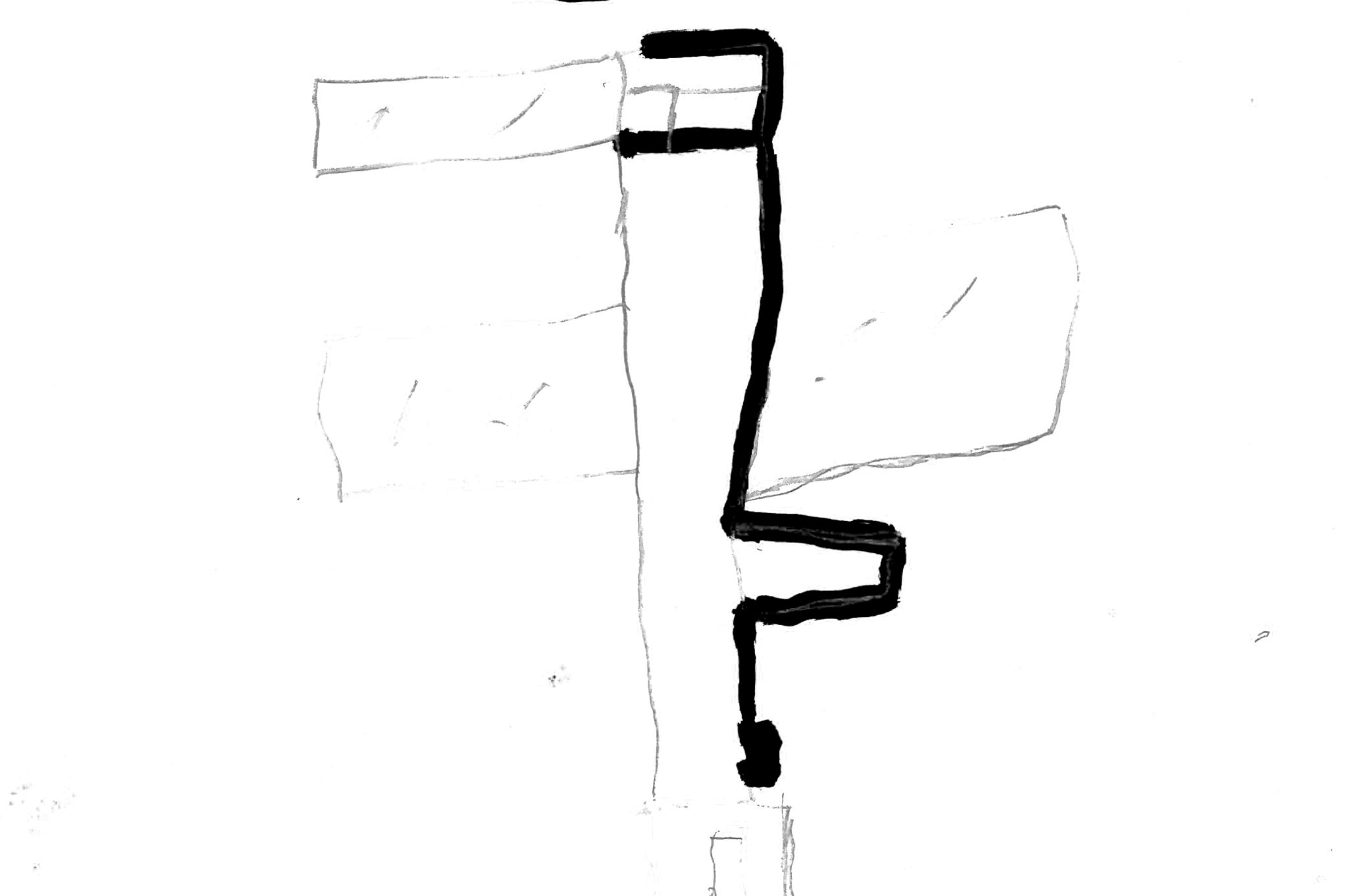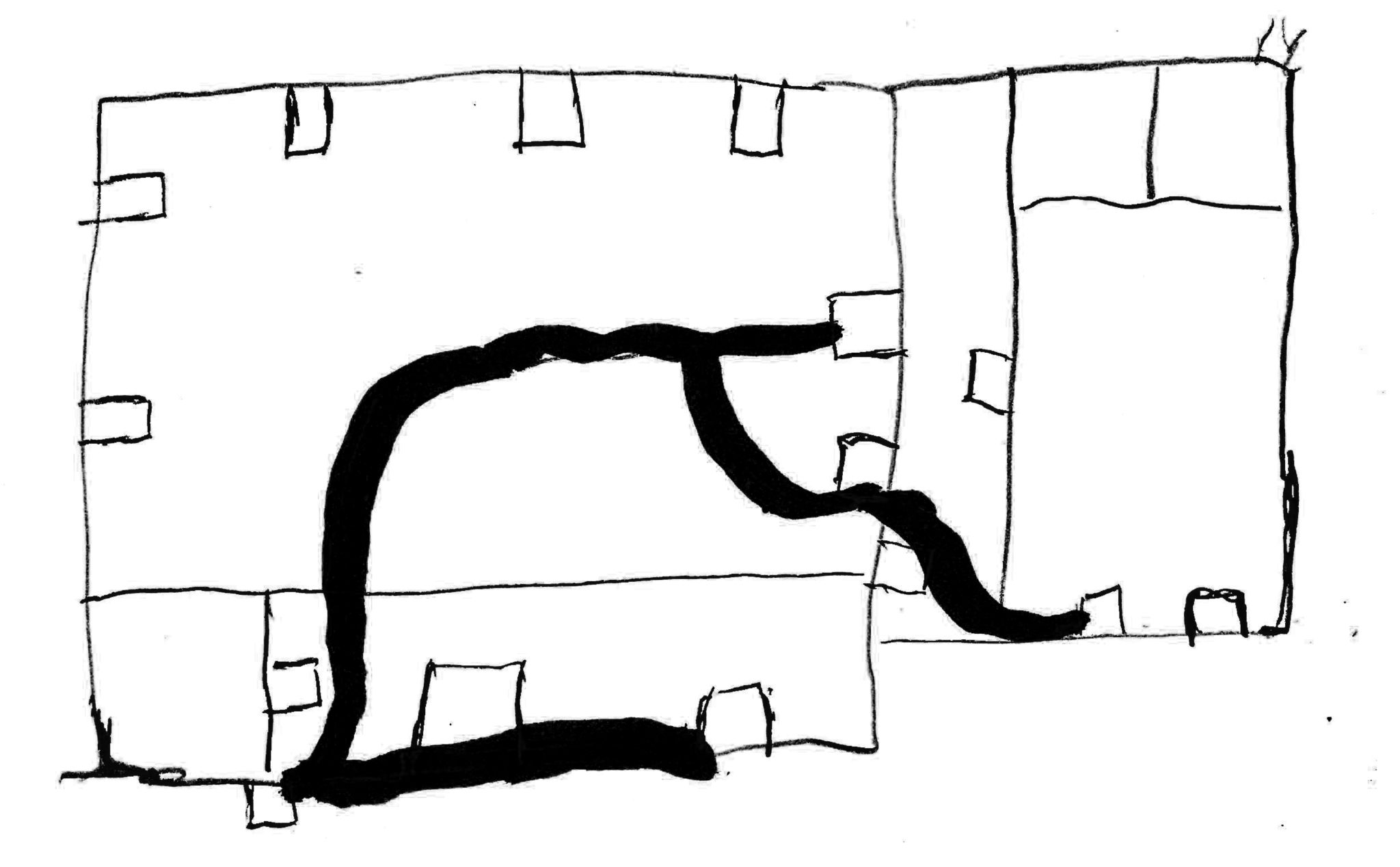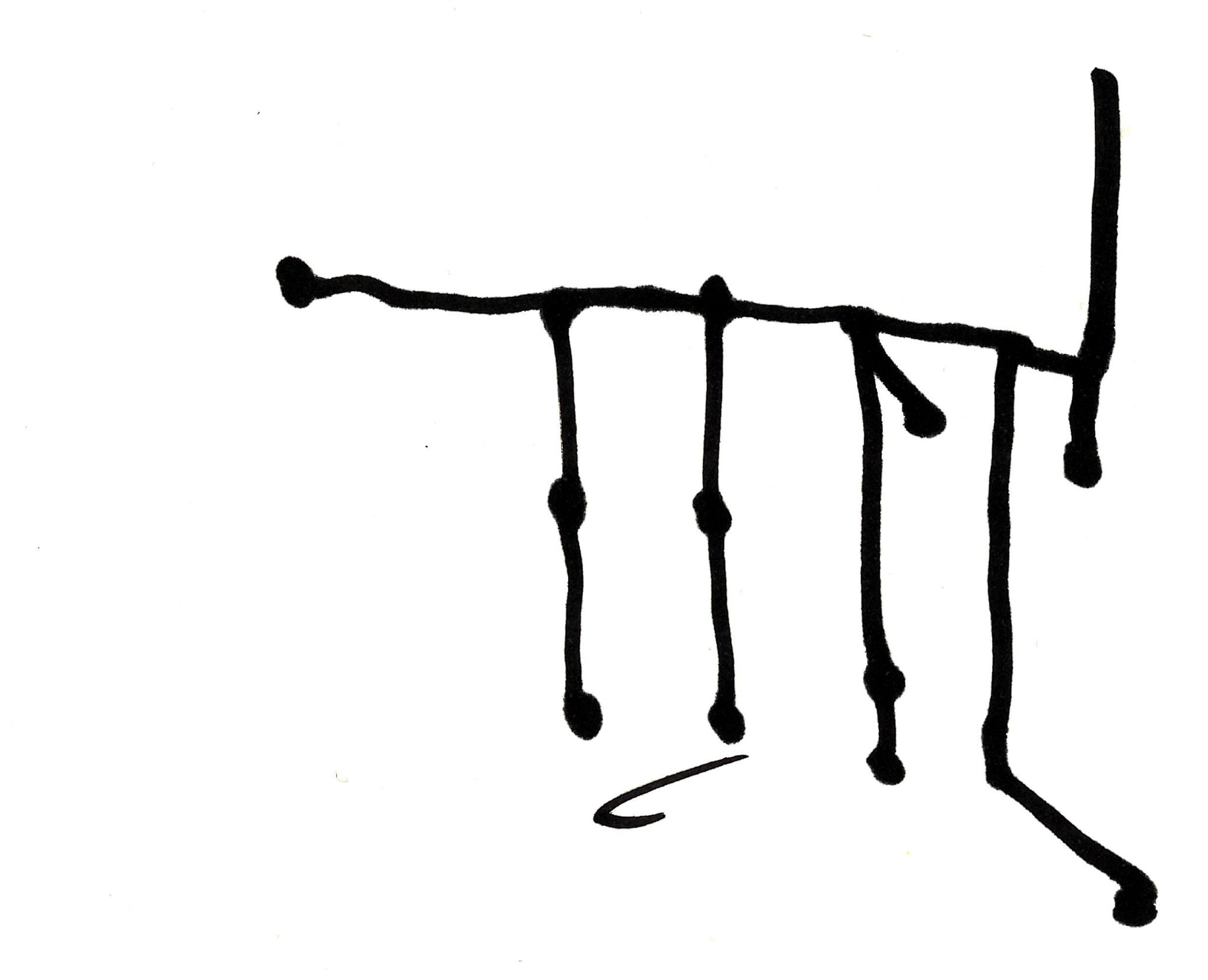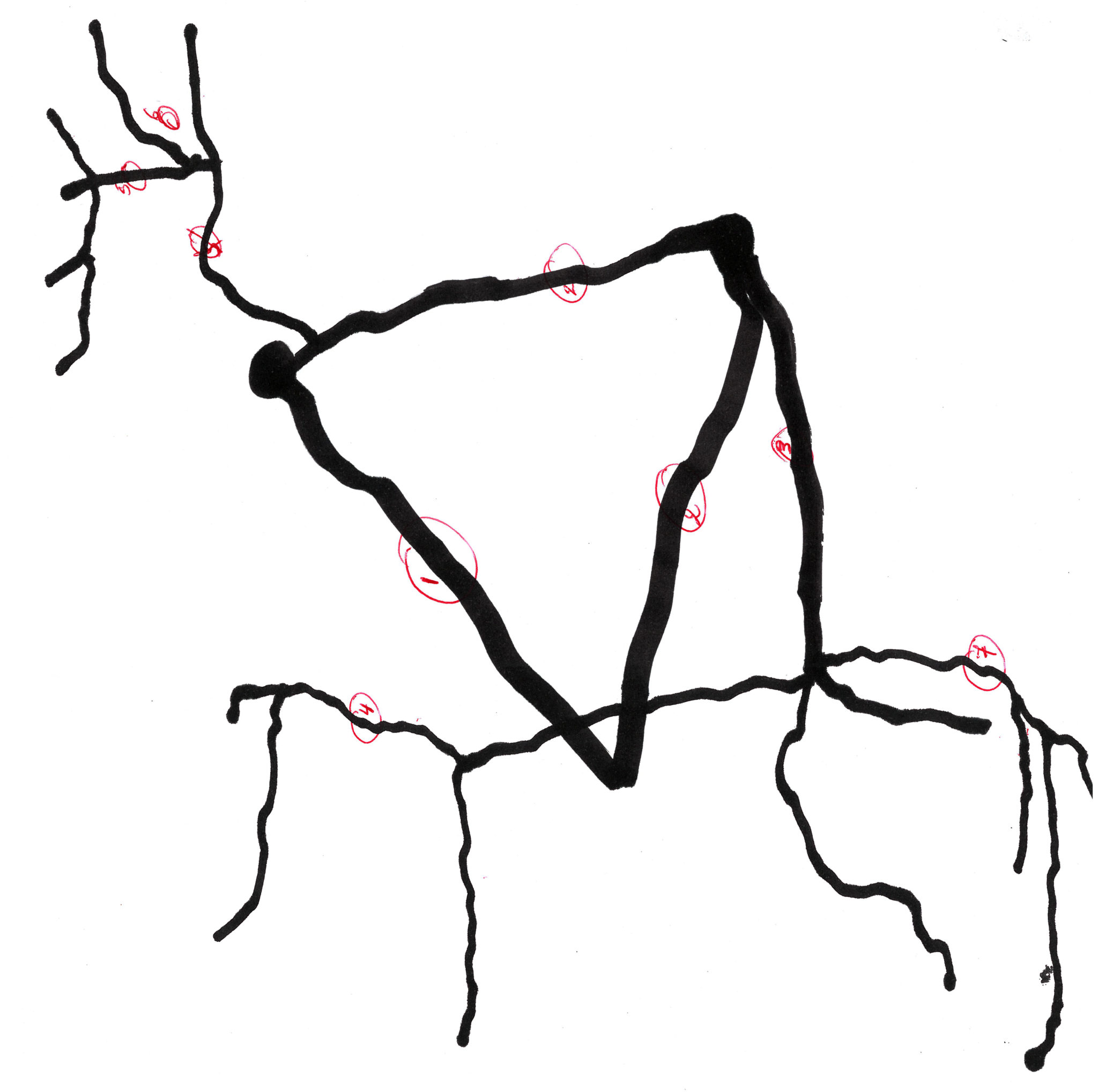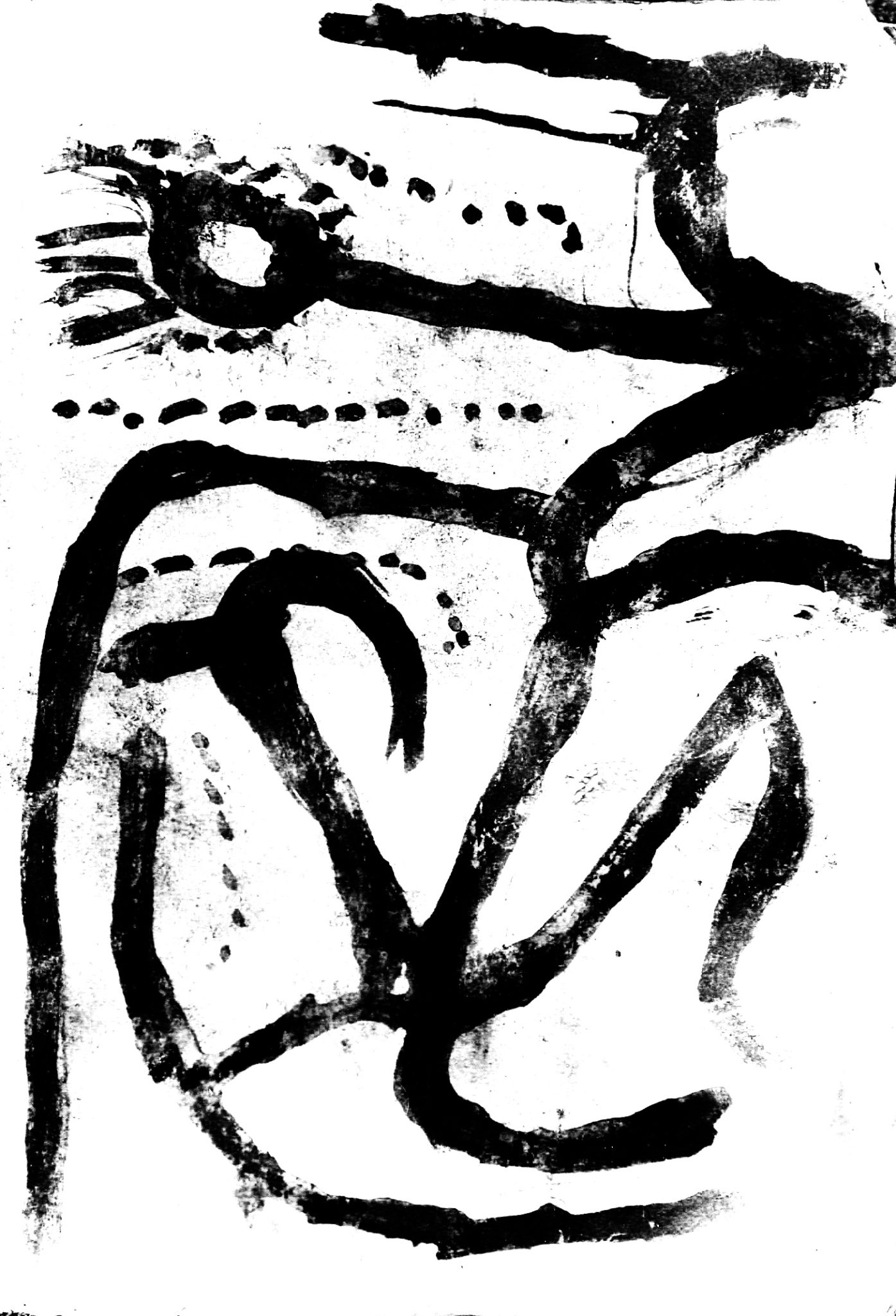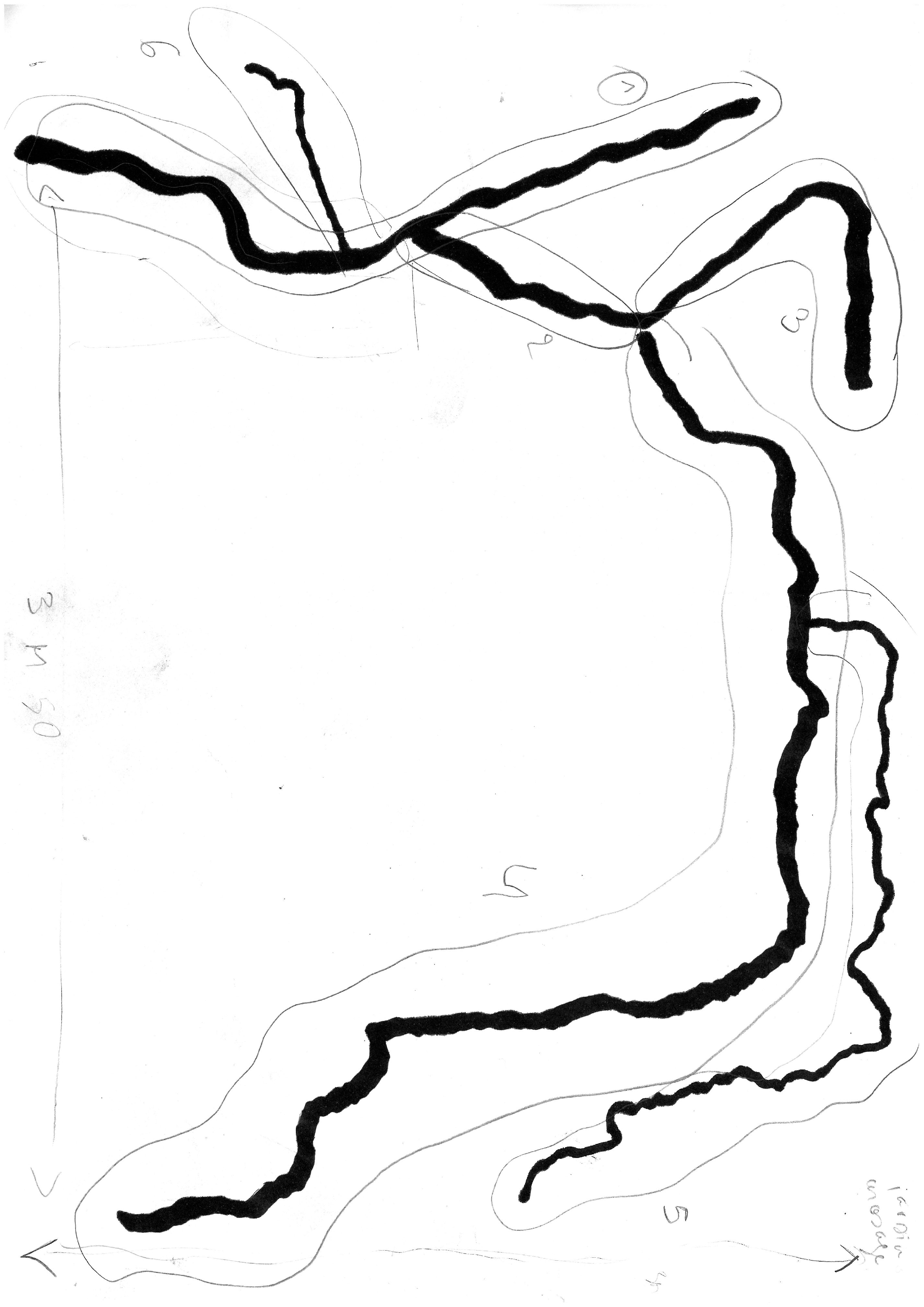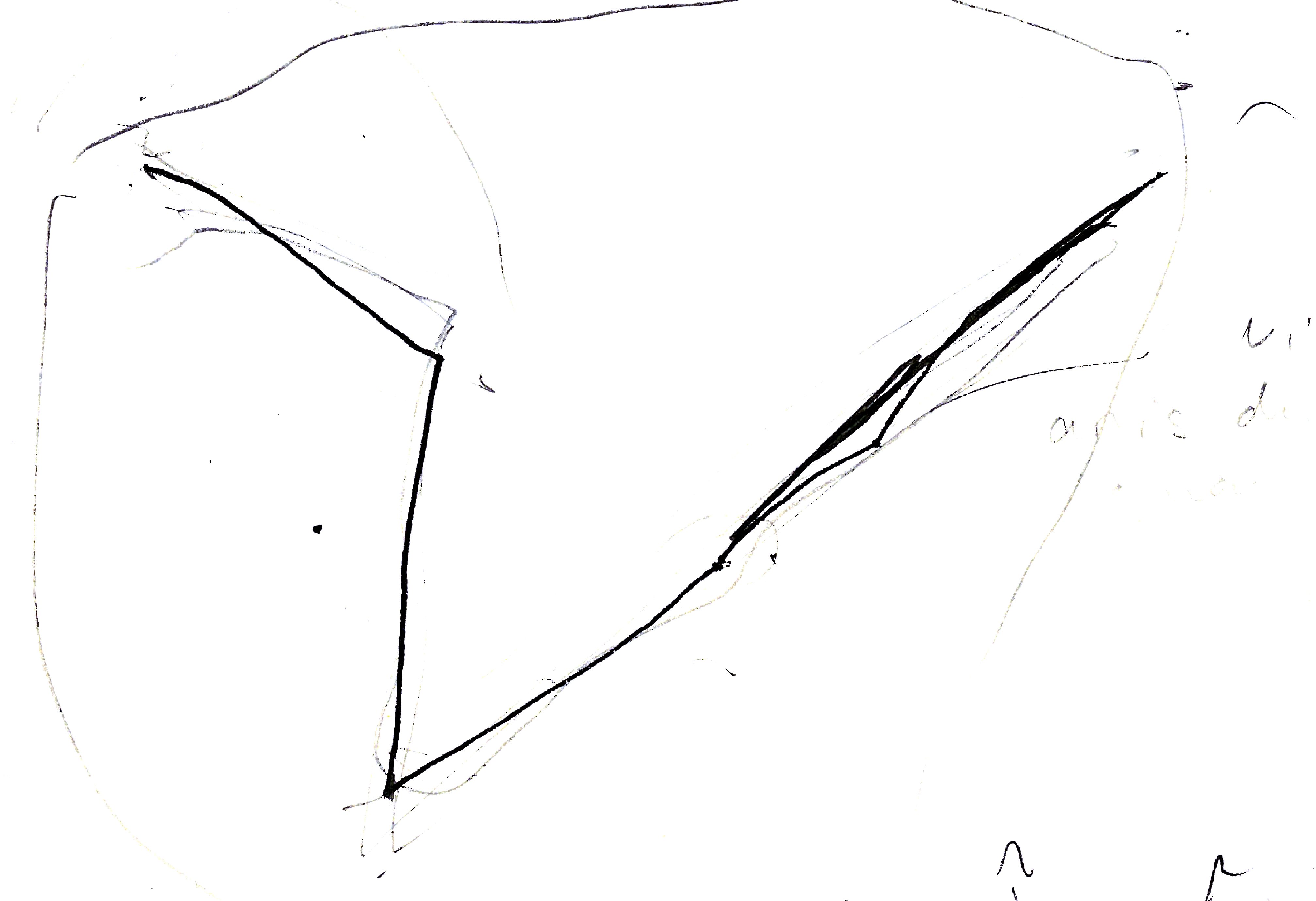 Koud 2019
Drawing publication | digital print on transparent paper | 14,8 x 21 cm
Koud 001_LP01, Mohammed Akaskous, 20 janvier 2019
Koud 002_LP02, Youssef Boutghrida, 24 janvier 2019
Koud 003_LP03, Lahcen Assauon, 26 janvier 2019
Koud 004_LP04, Houssein Tahir, 25 janvier 2019
Koud 005_LP05, Omar Qotbi, 25 janvier 2019
Koud 006_LP06, Abderrahim Benbazzou, 25 janvier 2019
Koud 007_LP07, Rachida Dehdah, 26 janvier 2019
Koud 008_LP08, Mustapha Dehdah [La Pause 1], 25 janvier 2019
Koud 009_LP09, Mustapha Dehdah [La Pause 2], 25 janvier 2019
Koud 010_LP10, Idris Zammour, 12 février 2019




Photo credits : Eloïse Le Gallo & Julia Borderie