2018 – Installation | Screen printing on fabric | 280 x 200 cm
Julia Borderie & Eloïse Le Gallo
This installation confronts different layers of the rocky landscape from micro to macro based on a meeting with the hydrogeologist Laurent Bret in Reunion Island in 2016. The sensation of water infiltrating, transforming and displacing mass is a common thread of the work.
Reproducing the images using silkscreen forms links between the images collected during the different conversations to recompose a path through the rocks, like scanning multiple layers of terrain.
The motifs come from different sources: microscopic views of basaltic rocks, photos of basaltic structures, video captures of gushing water. In the exhibition space, the display suggests structures present in nature (crystals, hexagons of basalt organs).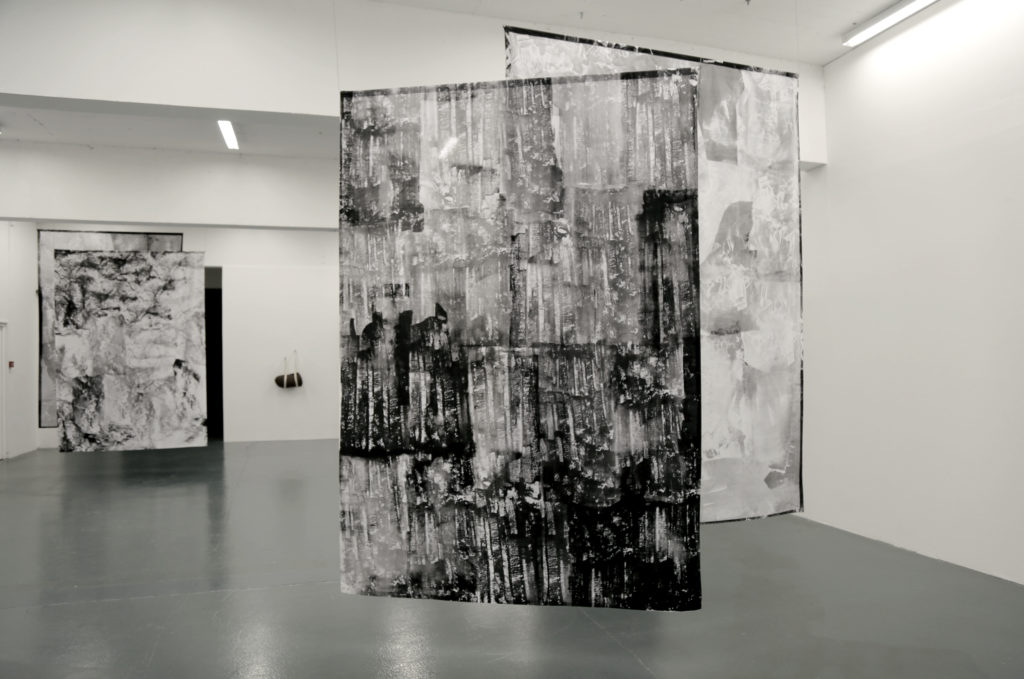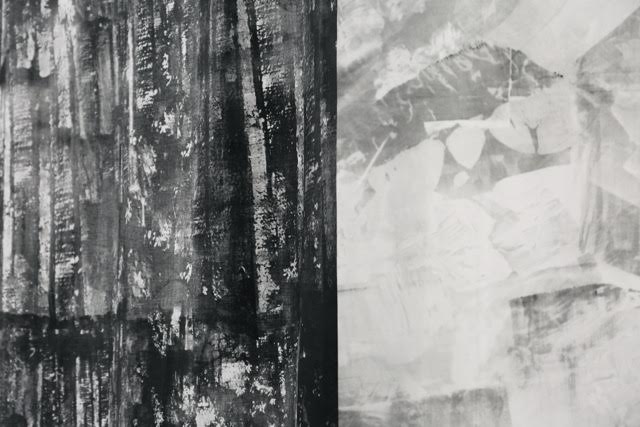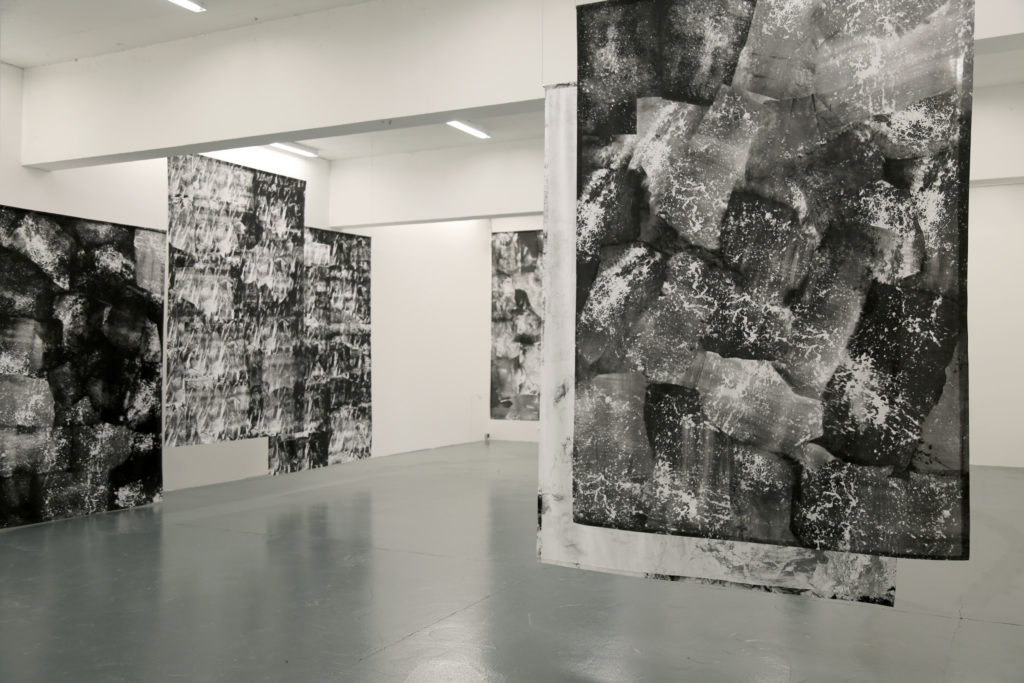 Et cette fracture là elle va former un hexagone 2018
Installation, screen printing on fabric
280 x 200 cm