Created by Atelier Berger-Milà (architecture studio) and The Street Society (creative urban agency), Carta Infinita is a participatory workshop aimed at unravelling the sensitive ecology of a given territory through a
multidisciplinary urban exploration.
This sensorial exploration is undertaken by a multidisciplinary team
of artists, architects, graphic designers, urbanists, photographers,
illustrators and cognitive science researchers.
The intention is to develop a new methodology for urban analysis and
mapping, applicable to other places and territories, by combining a
broad spectrum of different means of interpretation of space.
The participants, with their own expertise and outlook, explore the
territory through a social and spatial lens in order to draw a subjective
map through various means of representation.
Each of them collects sensorial clues (sounds, objects, images,
drawings, materials, etc.) which are then transformed into a live and
performed cartography open to the public. Throughout the workshop,
from collection to curation, participating teams are encouraged to
actively engage and exchange with the local community.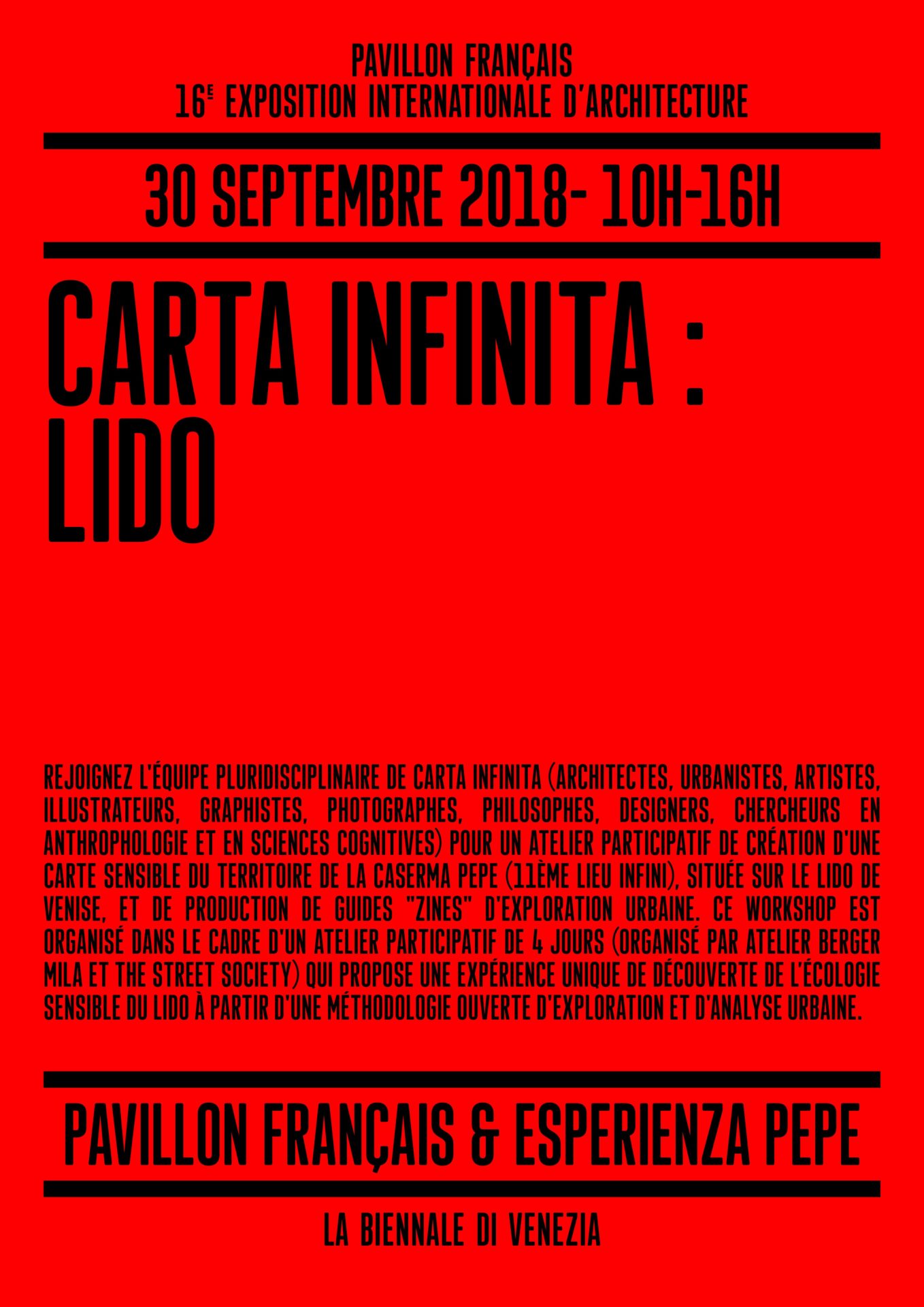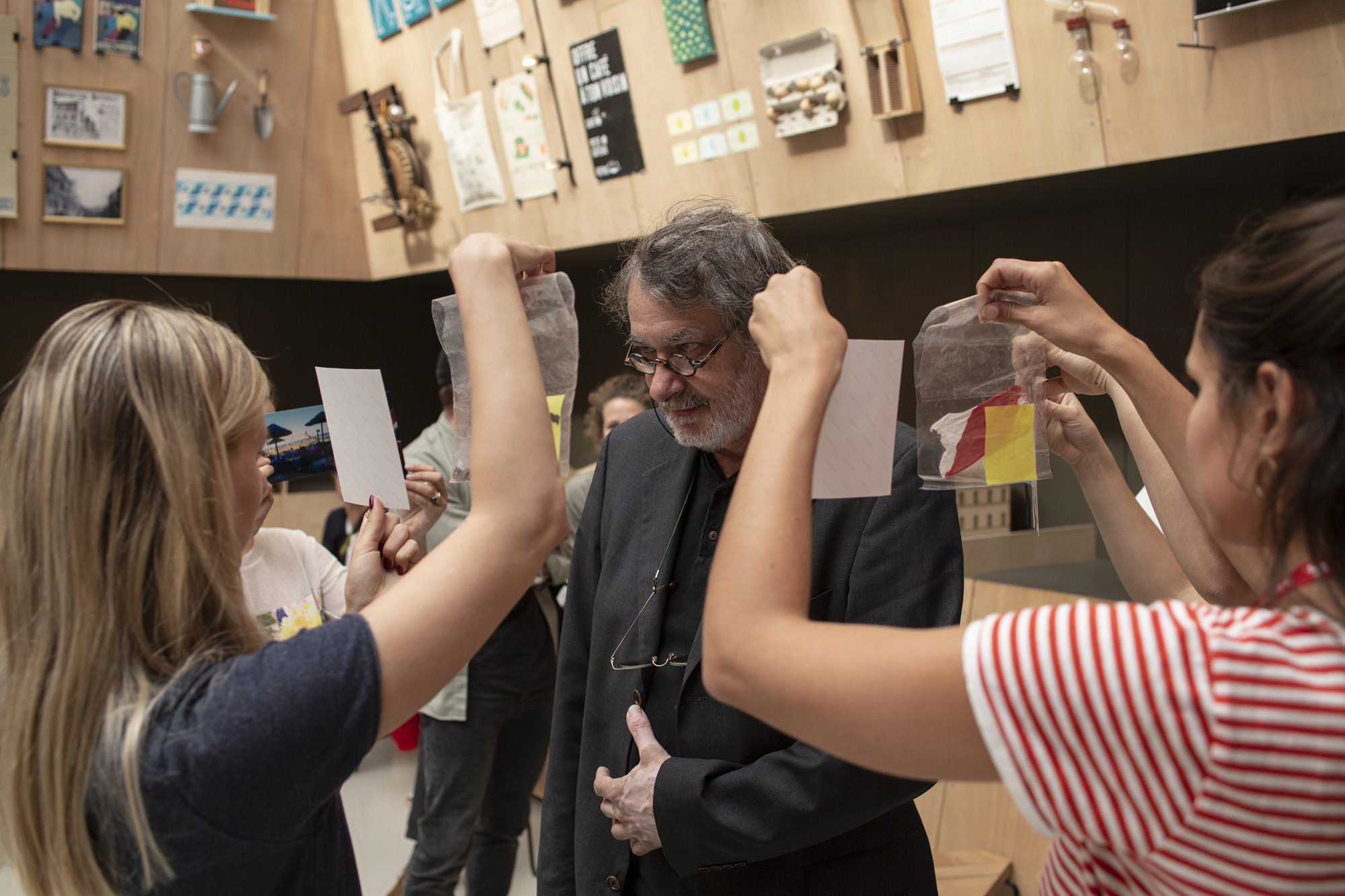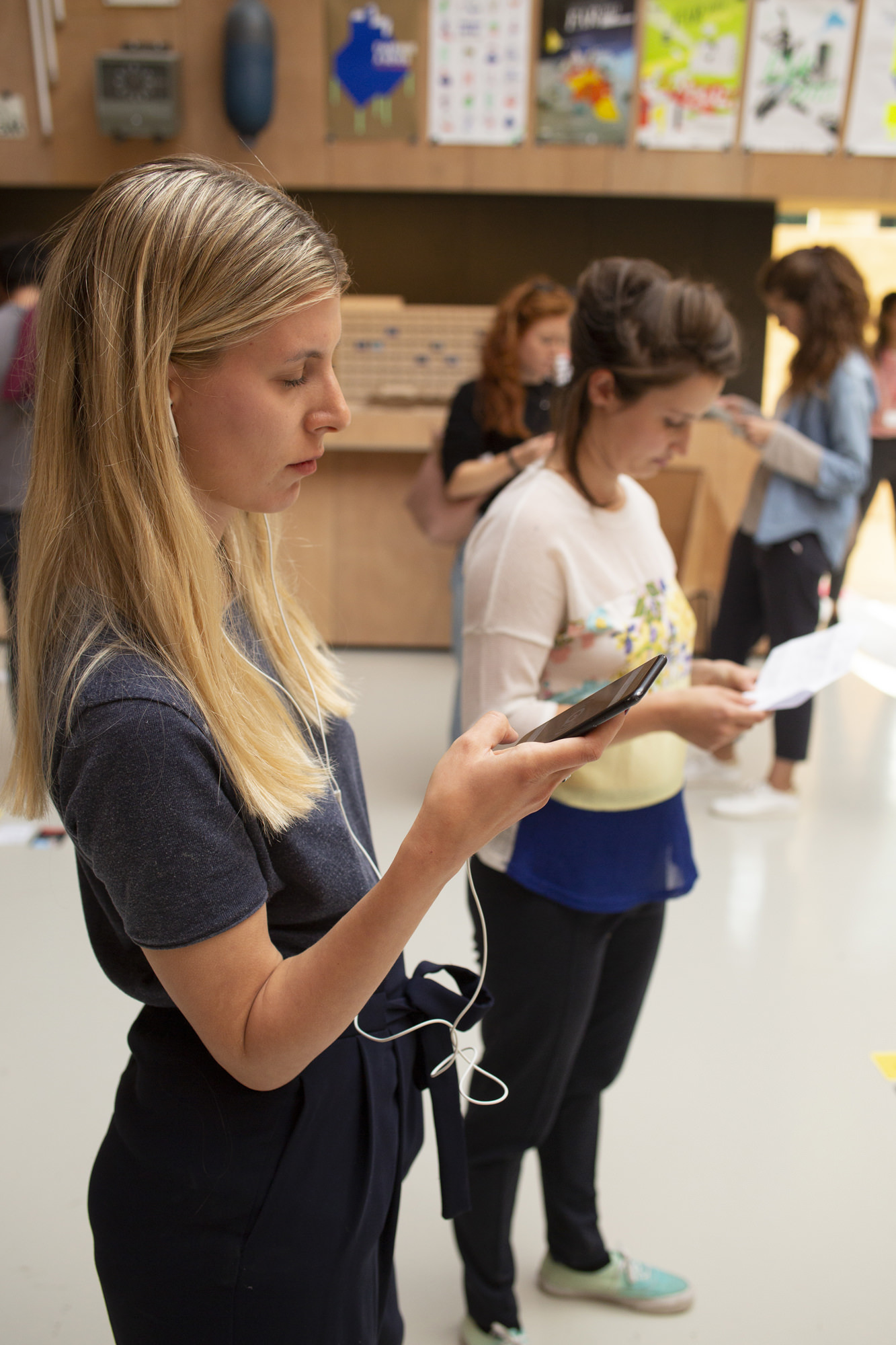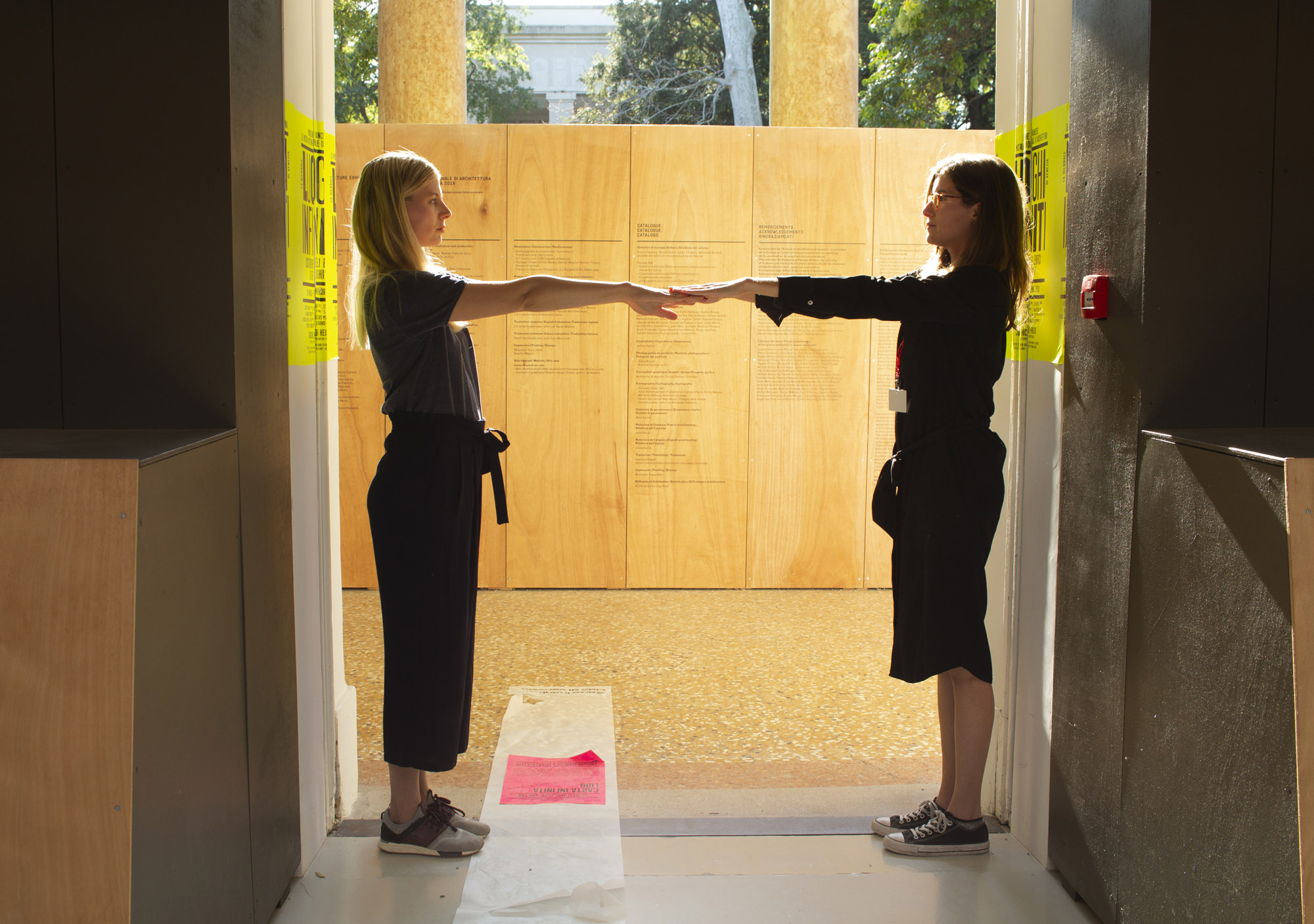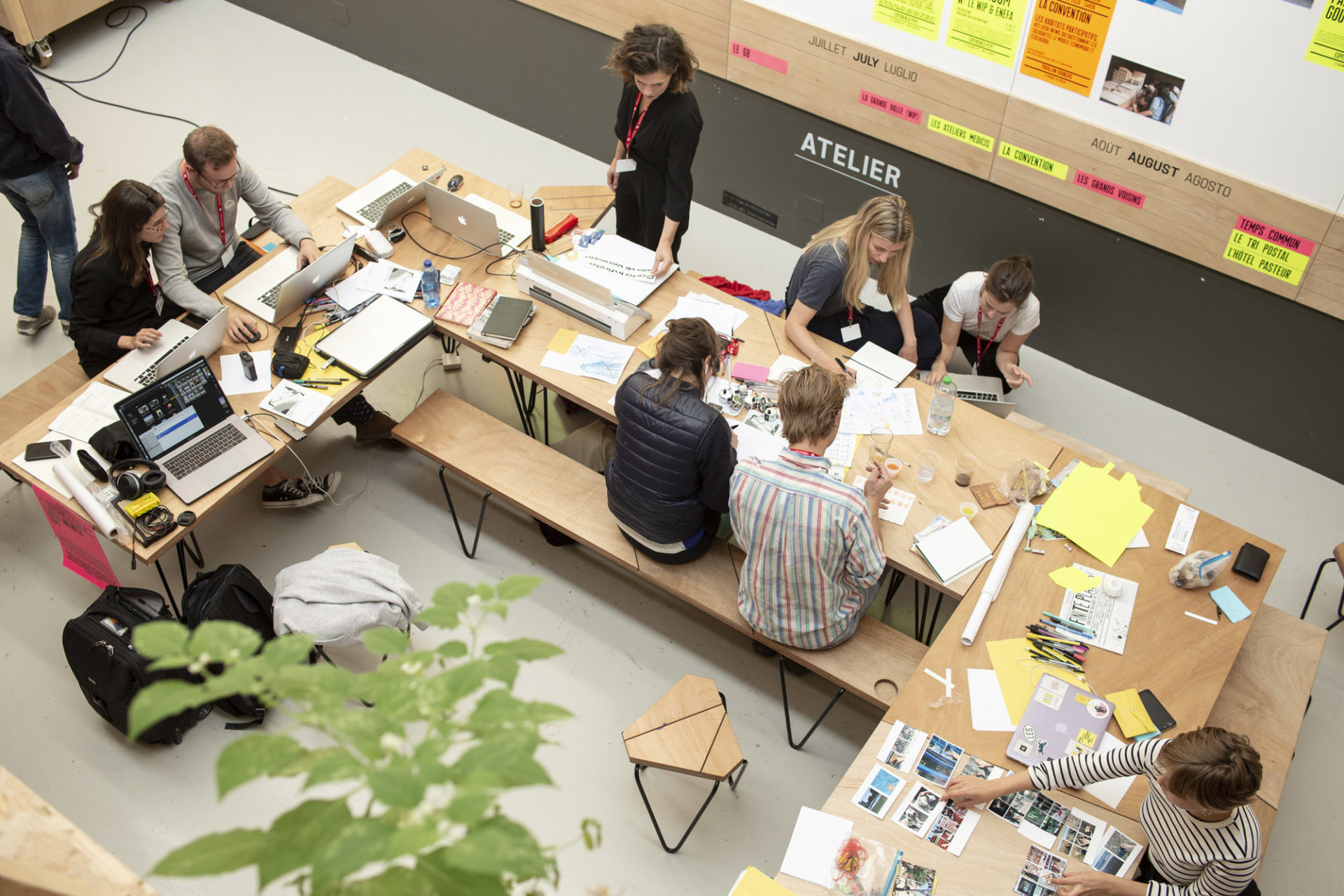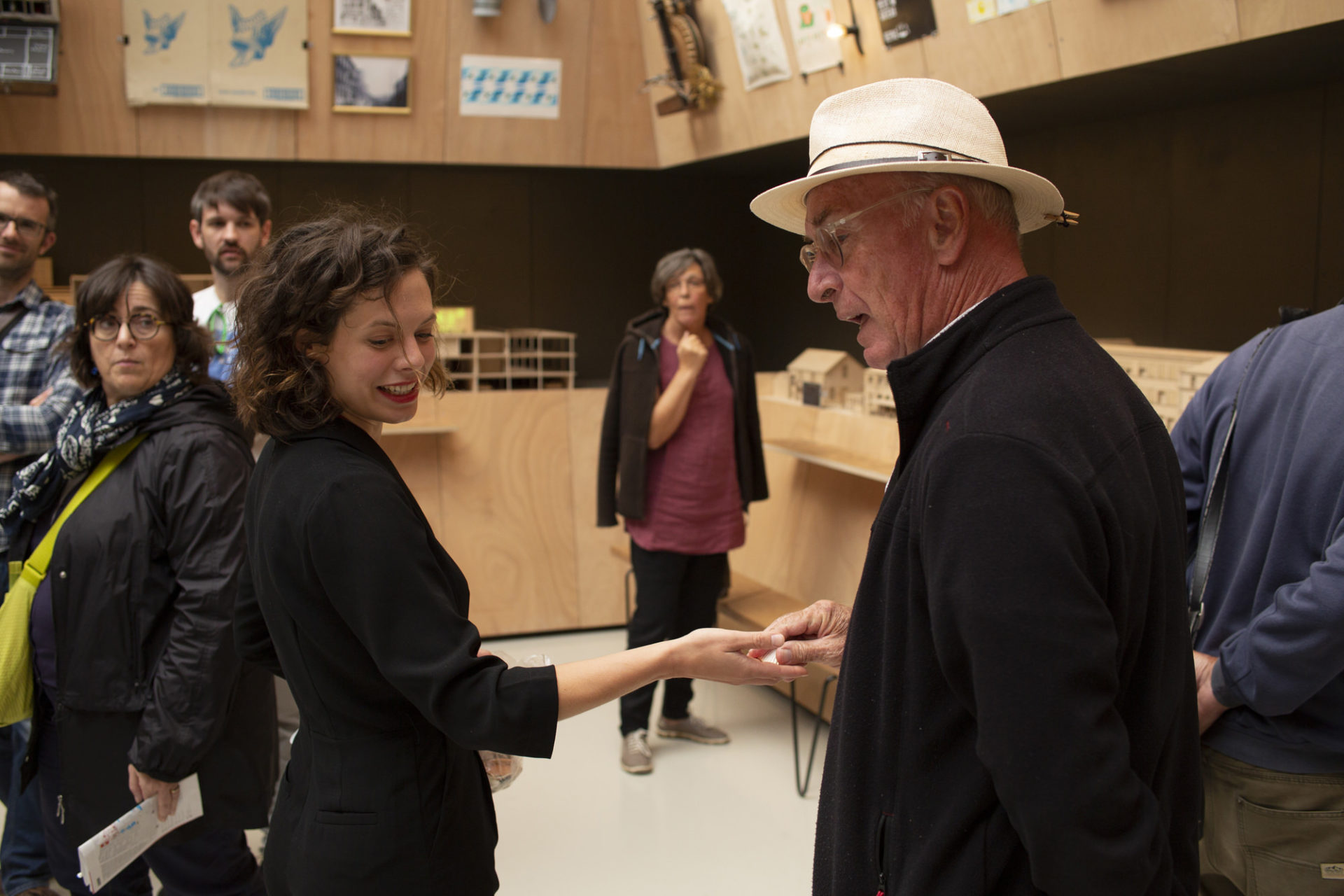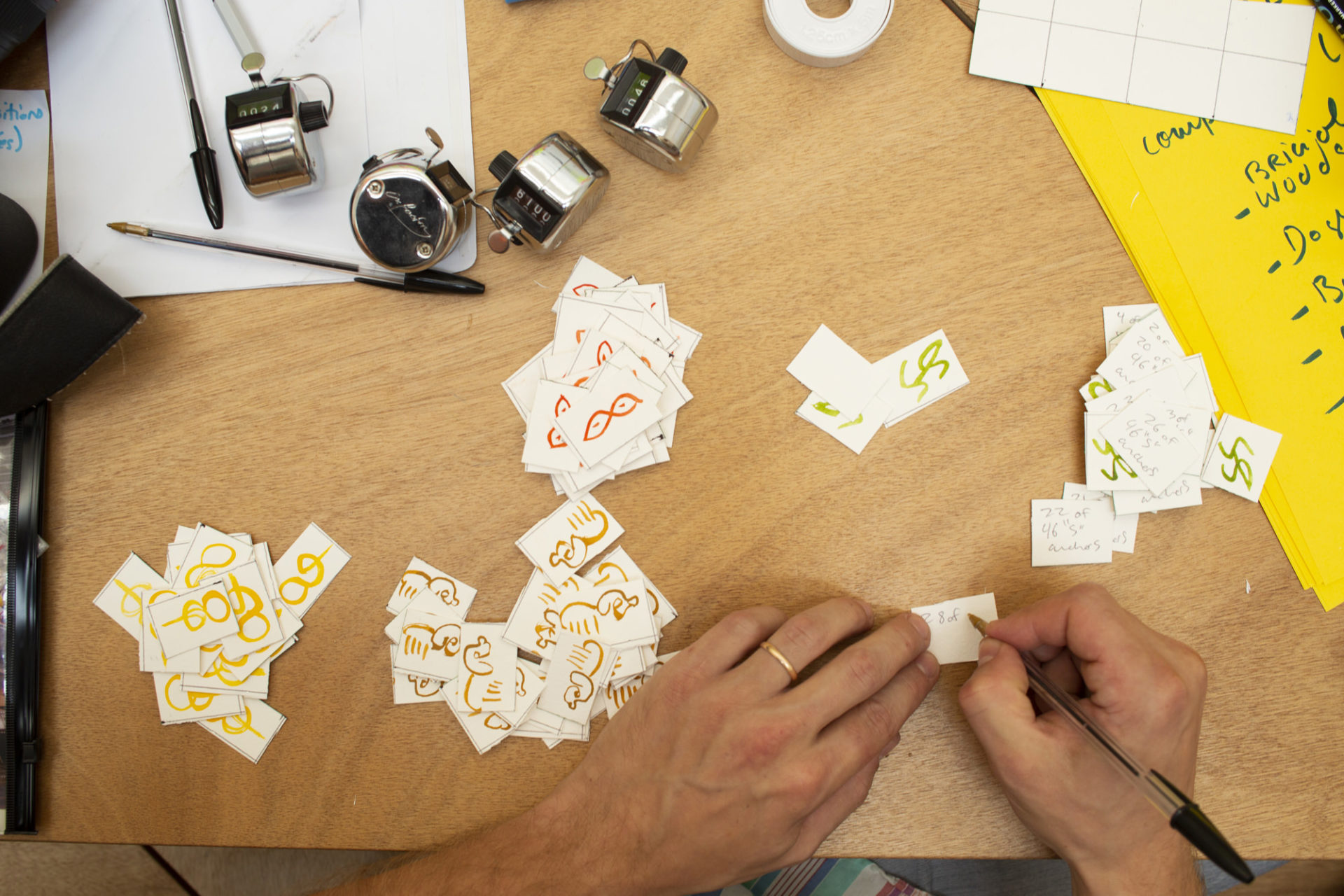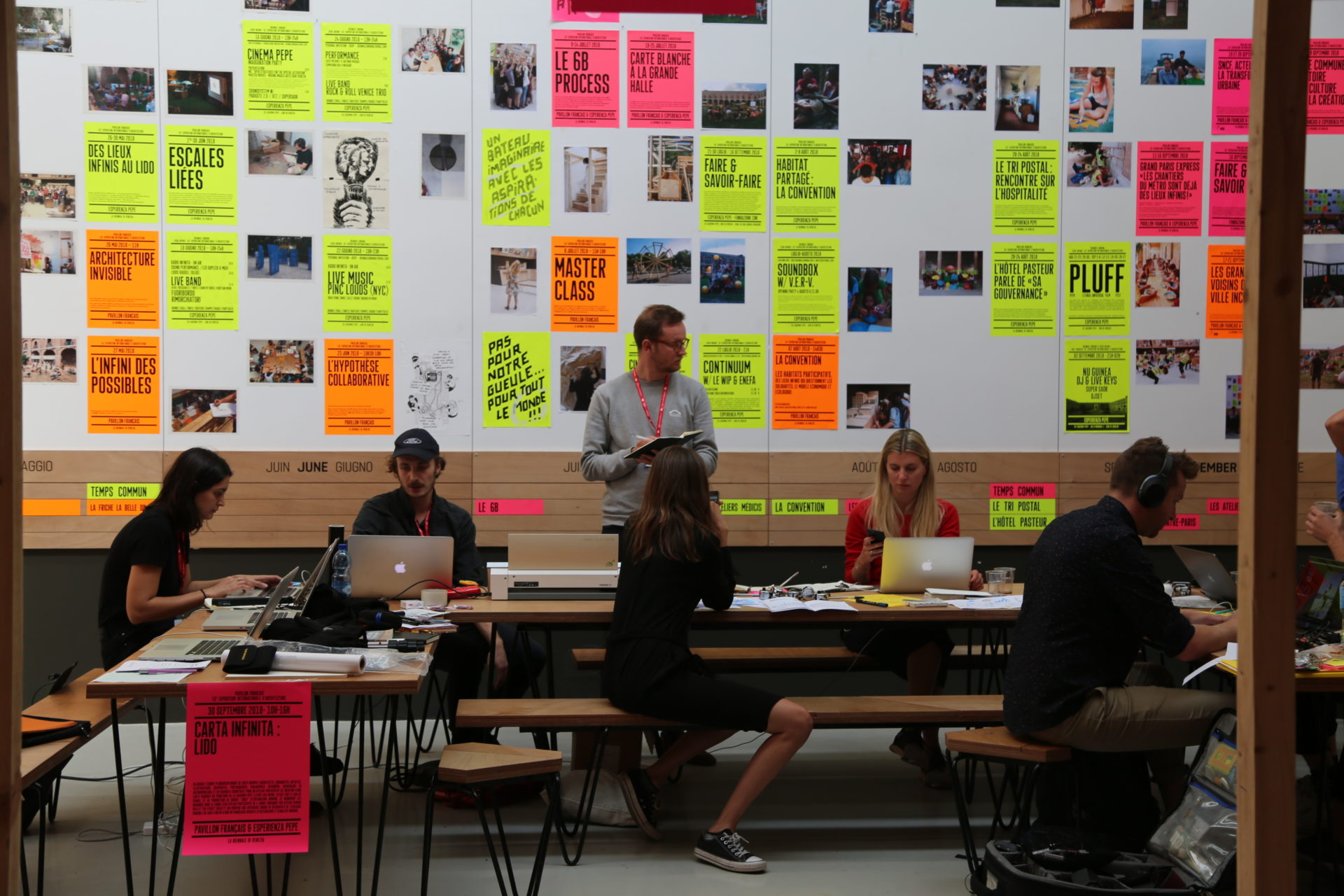 CARTA INFINITA : LIDO
Pavillon français, 16th International Architecture biennale, Venise
30th of september 2018

Staged by Julia Borderie & Eloïse Le Gallo and Ekaterina Shcherbakova
In the frame of the workshop organized by Gemma Milà Cartanyà (Atelier Berger Milà) and Alice Cabaret (The Street Society).
A group of visiting experts from different disciplines, the temporary occupants of an ancient military base Caserma Pepe, departs for a sensorial exploration around the Lido of Venice and contributes to the heart of the project with their findings, with the objective to create an open collective map and guide of the territory.
A fragment of this diverse transition of knowledge, initiated by the artists Julia Borderie, Eloise Le Gallo and a curator Ekaterina Shcherbakova, at the French Pavilion reflects the conceptual framework of « Infinite Places » while cogitating on how to reconstruct a site elsewhere using body, artefact, line and word. A series of protocols developed together with all the participants of the dérive forms a semi-choreographed performance focused on a ecological and economical approach to the gathered information. Coalescing map making and the ritual, it aims to open a doorway into a nomadic infinite place.

With : Corentin Berger, Jeremy Bobel, Sabira Bouflah, Alice Cabaret, Guillaume Cabaret, Clémence Chapus, Gemma Milà Cartanyà, Anna Kulikova, Eva Moyano, Chris Saunders, Simon Sochas, Emma Villarem, Simon Zaborski.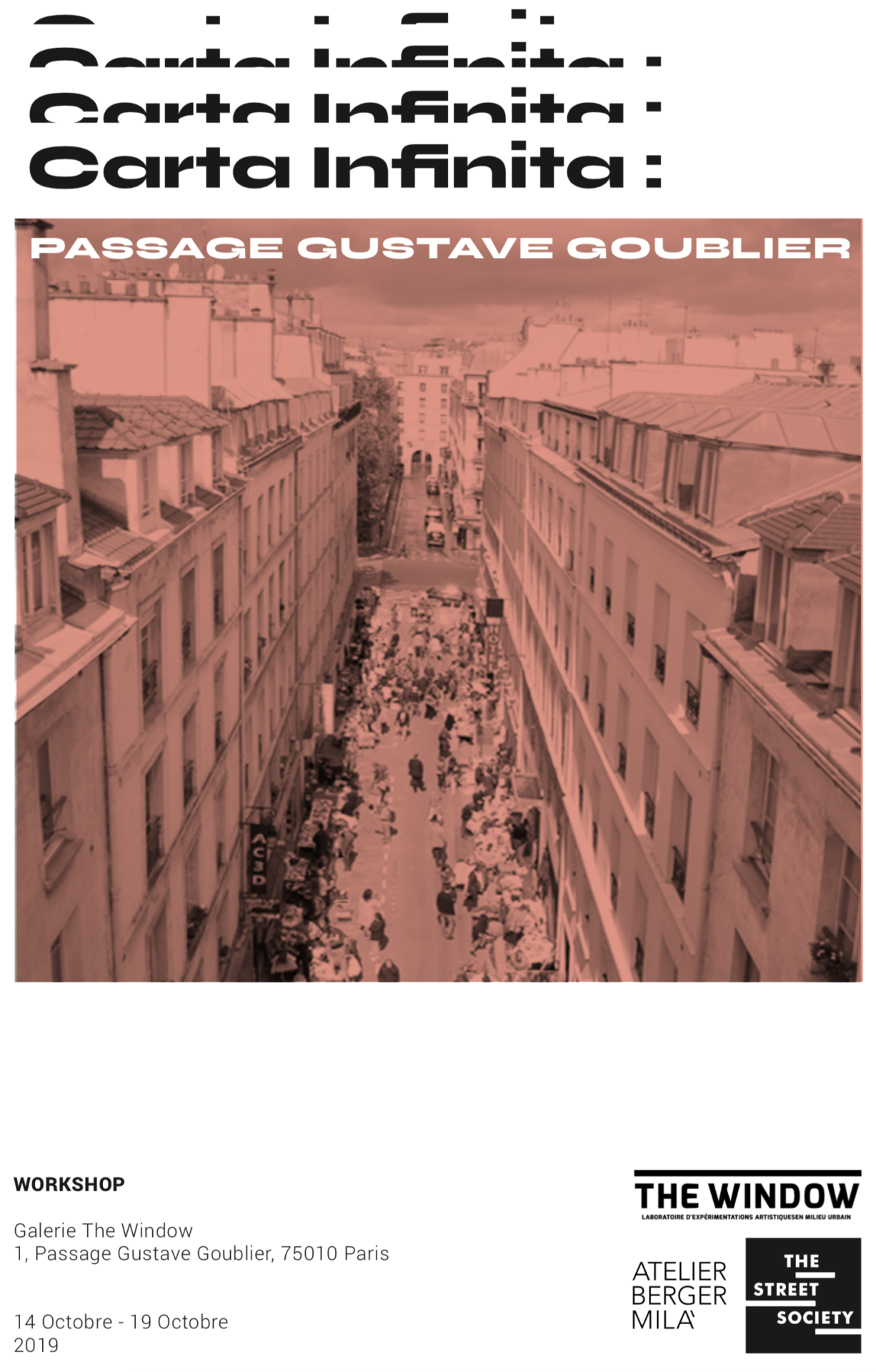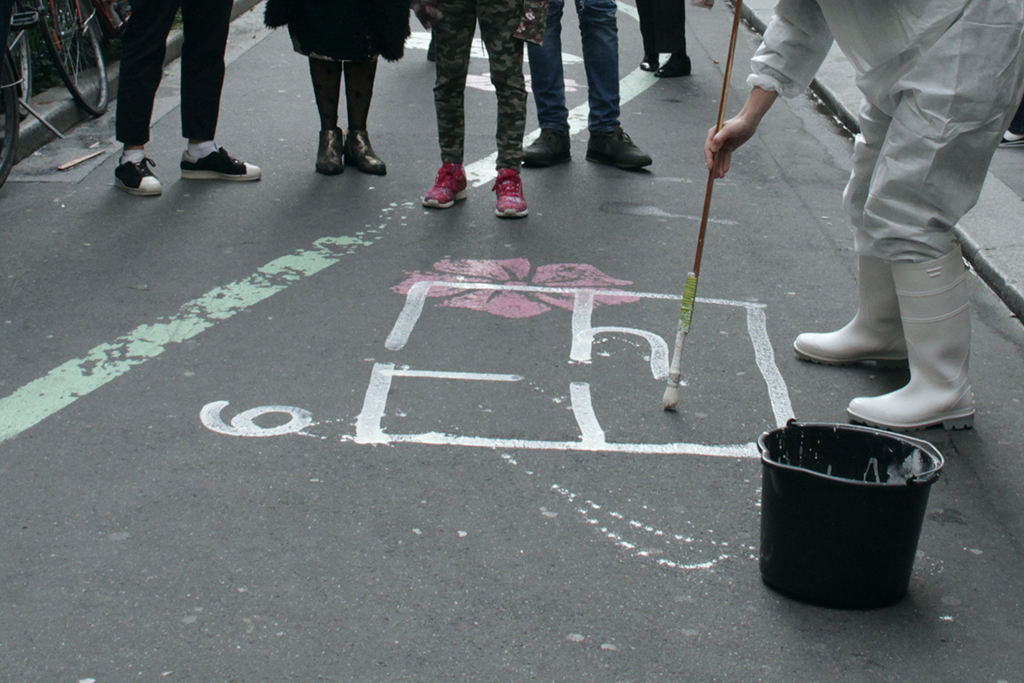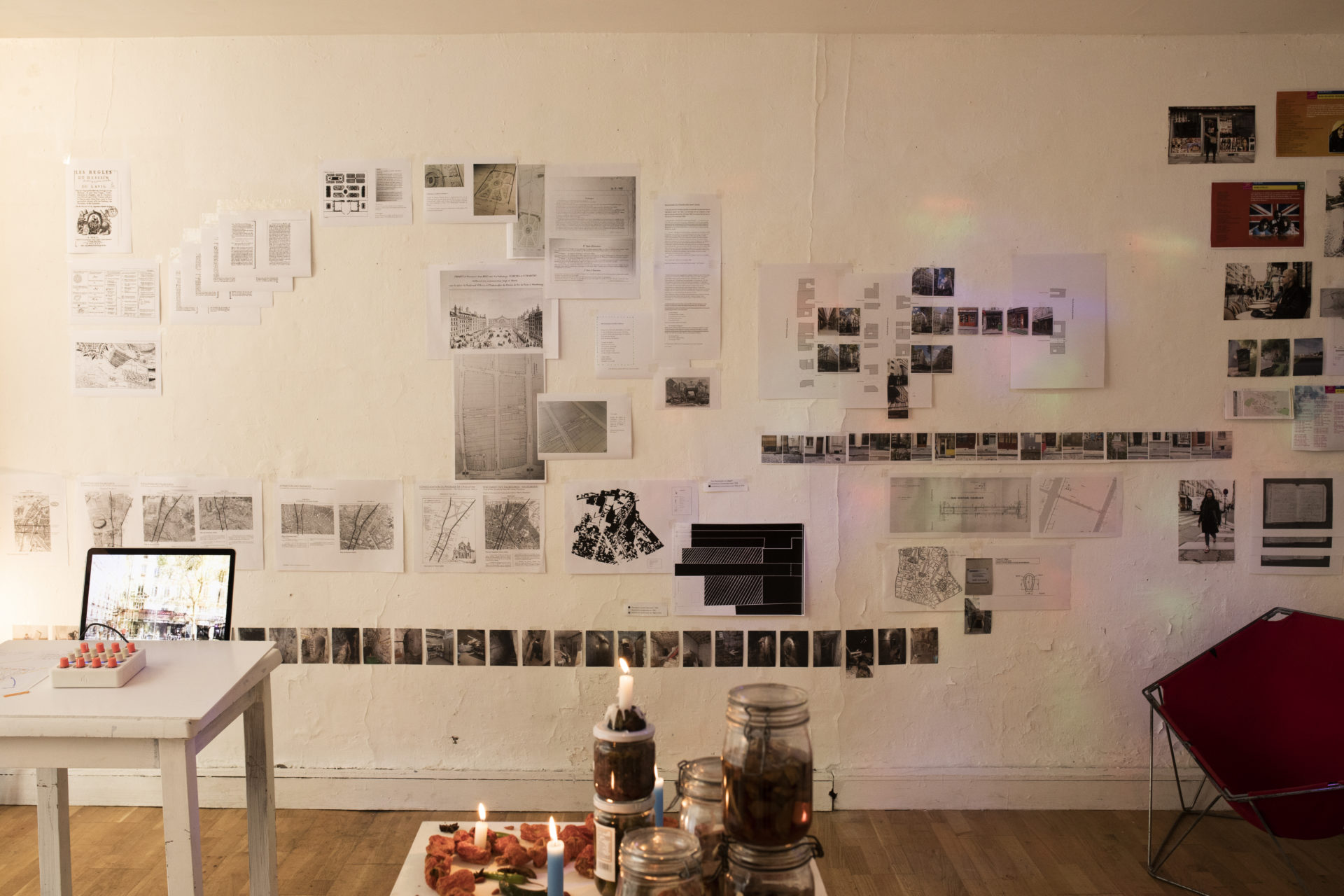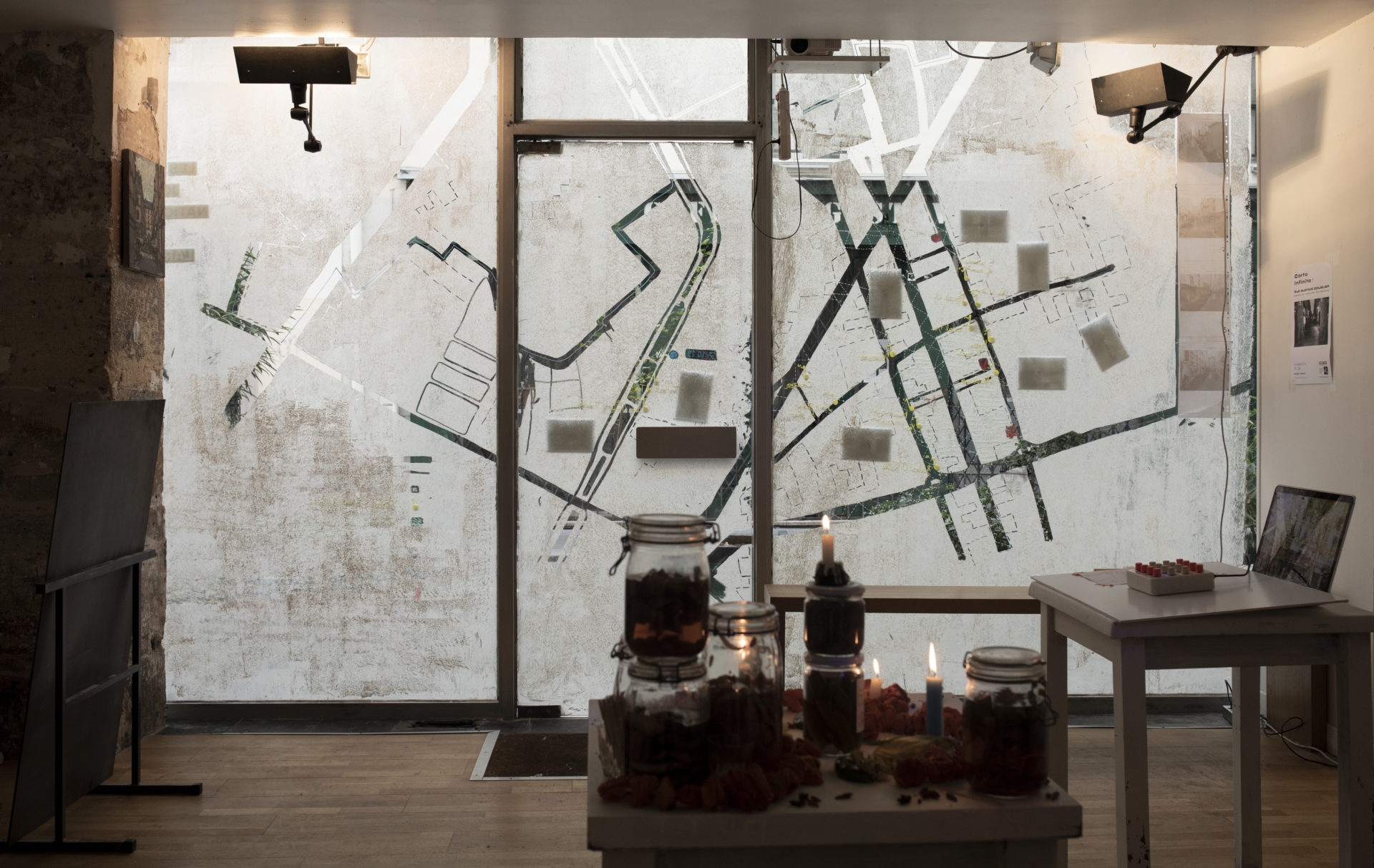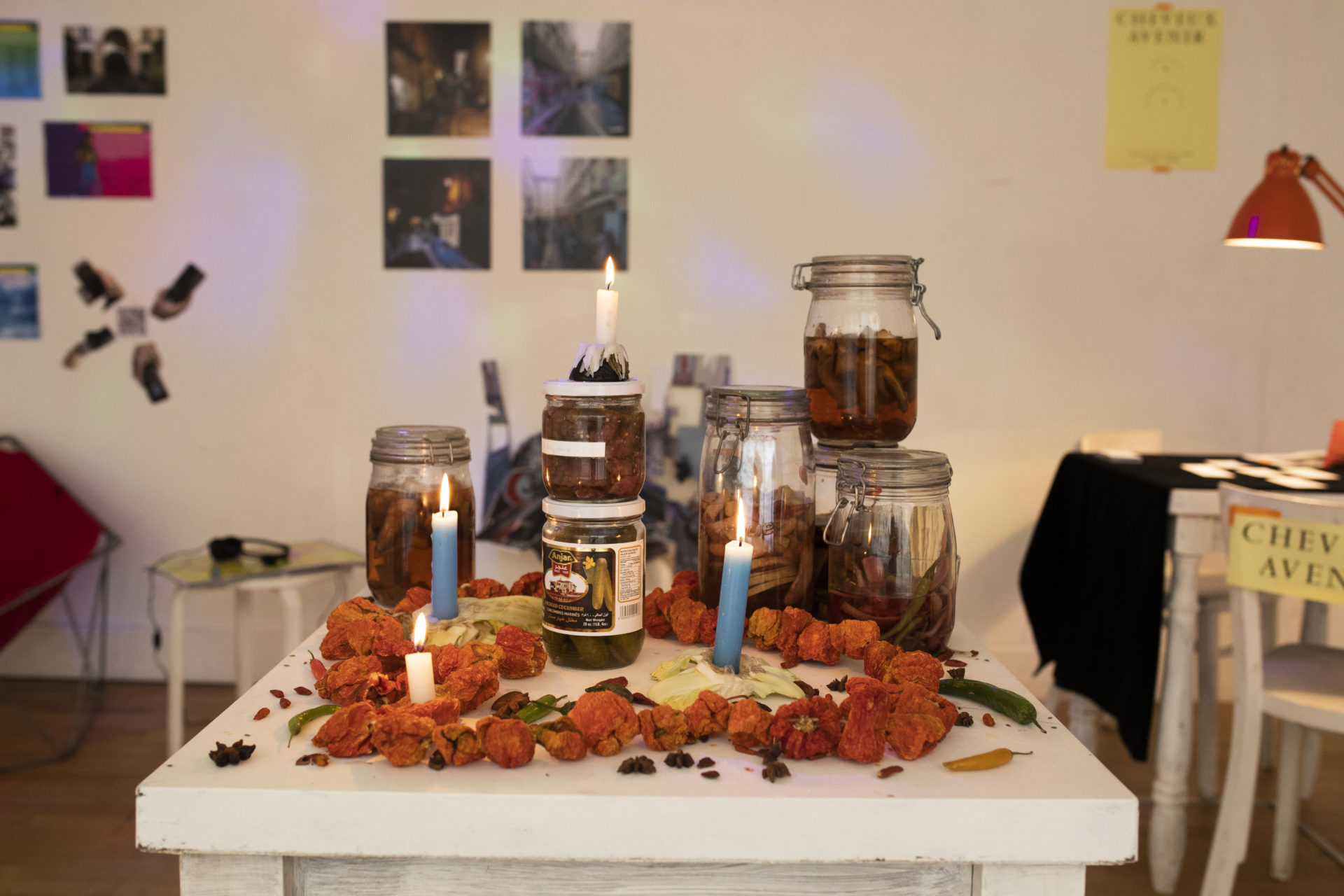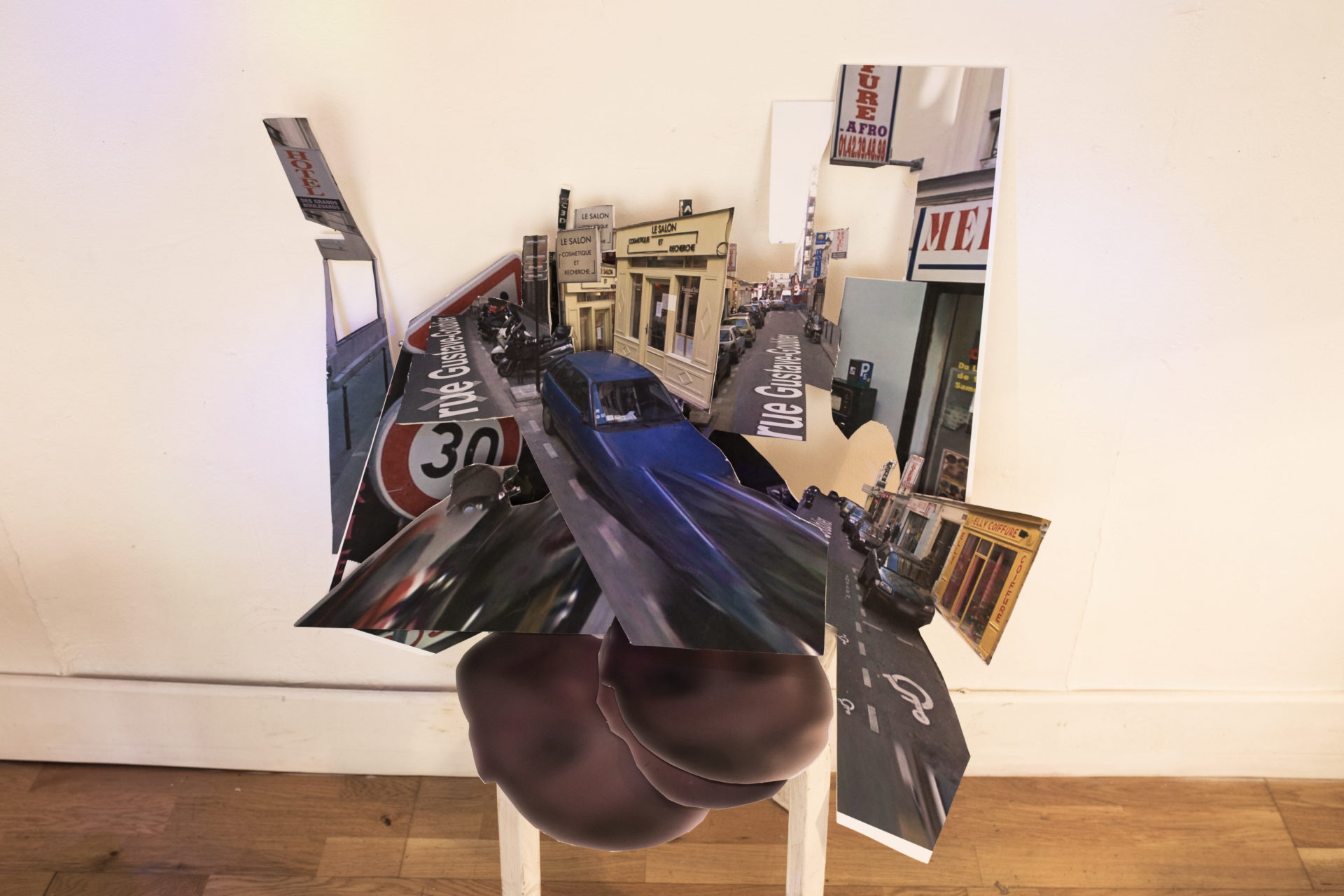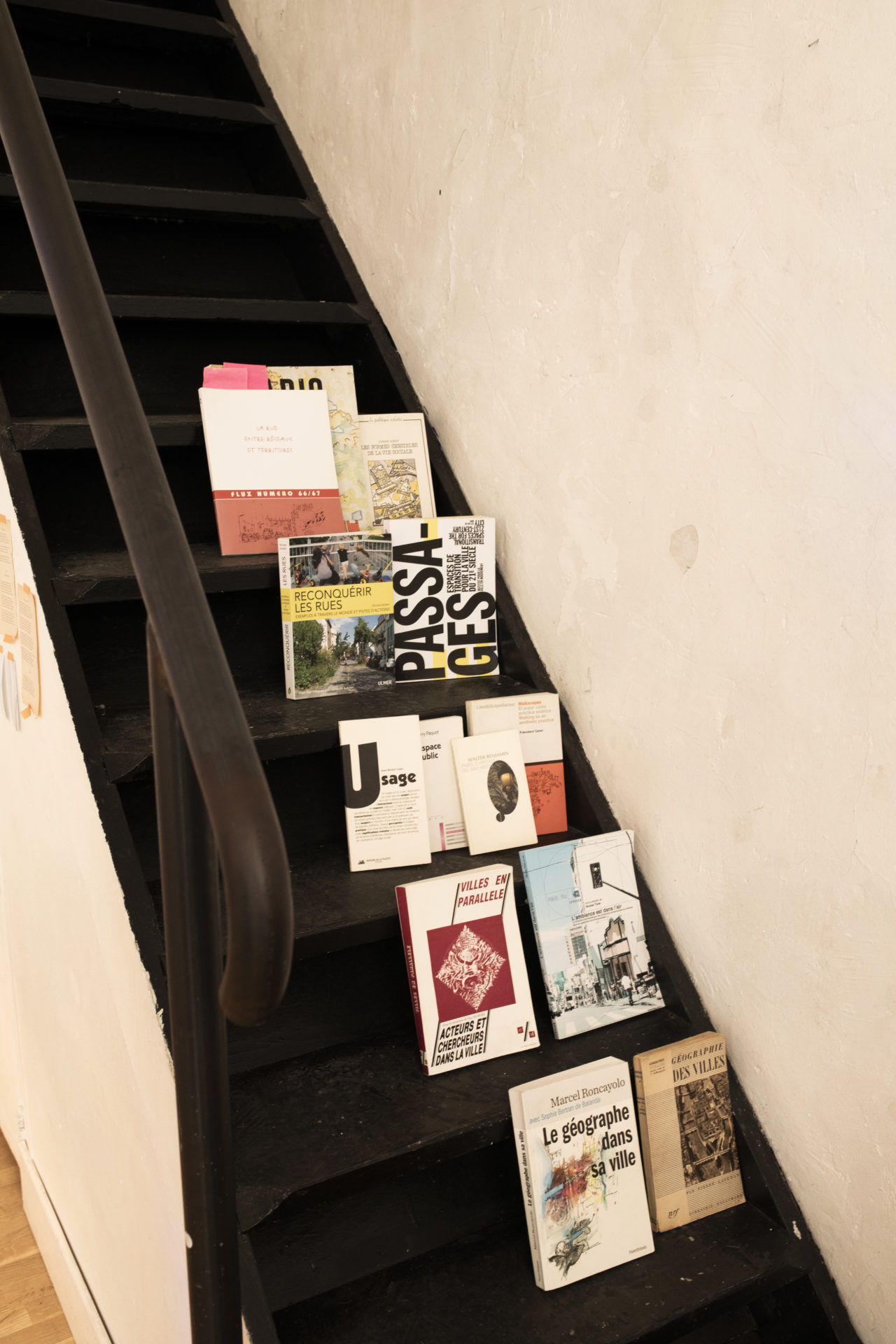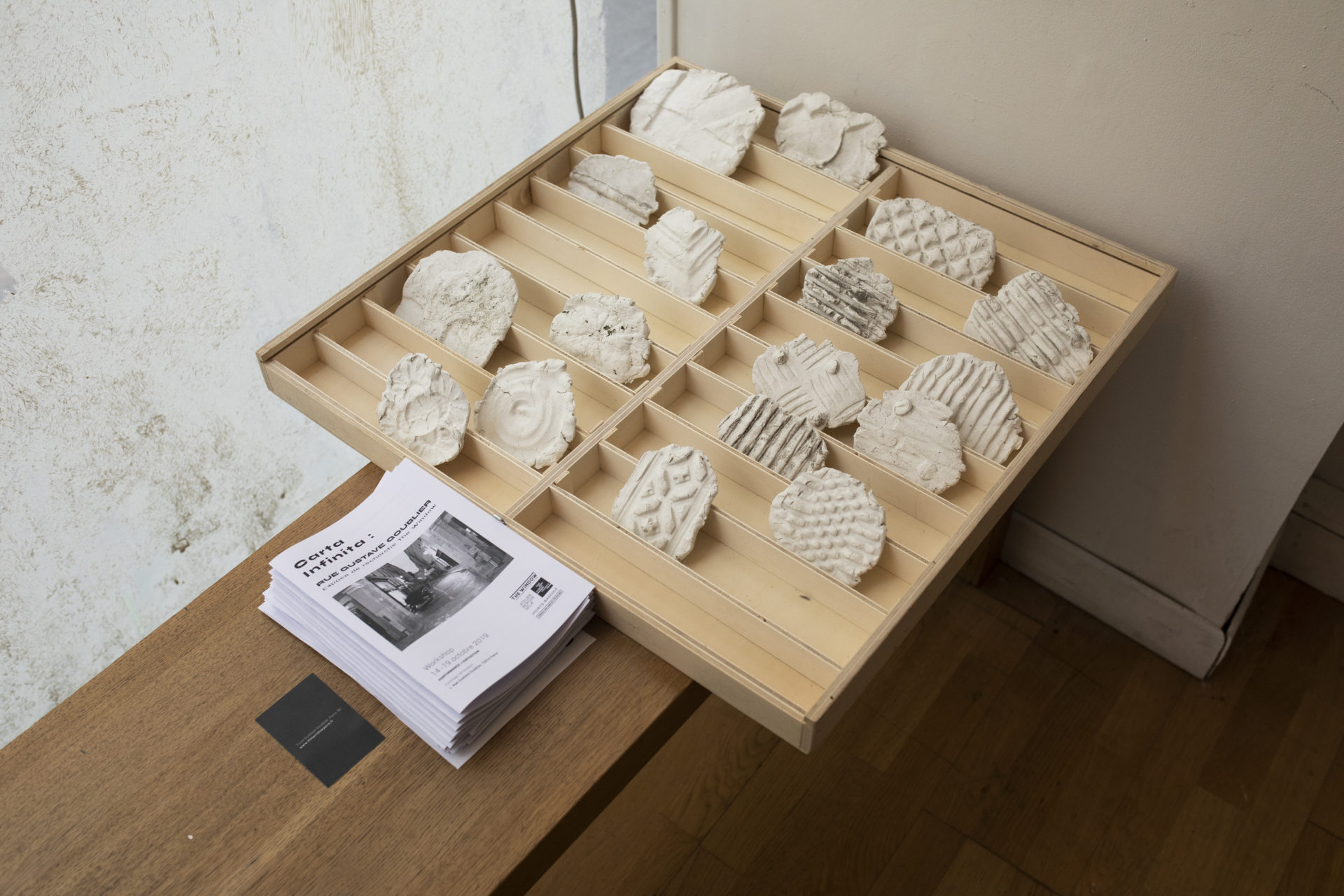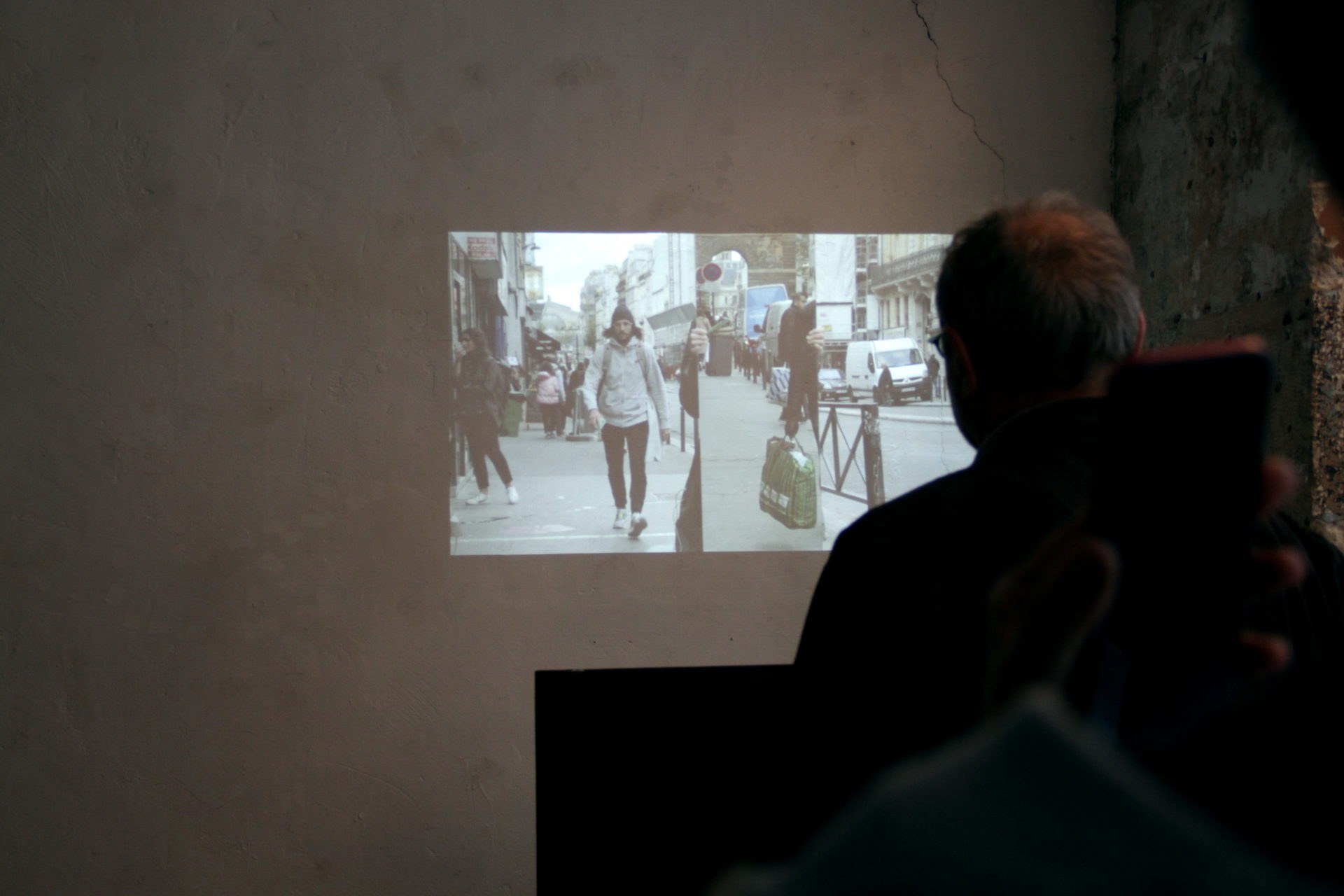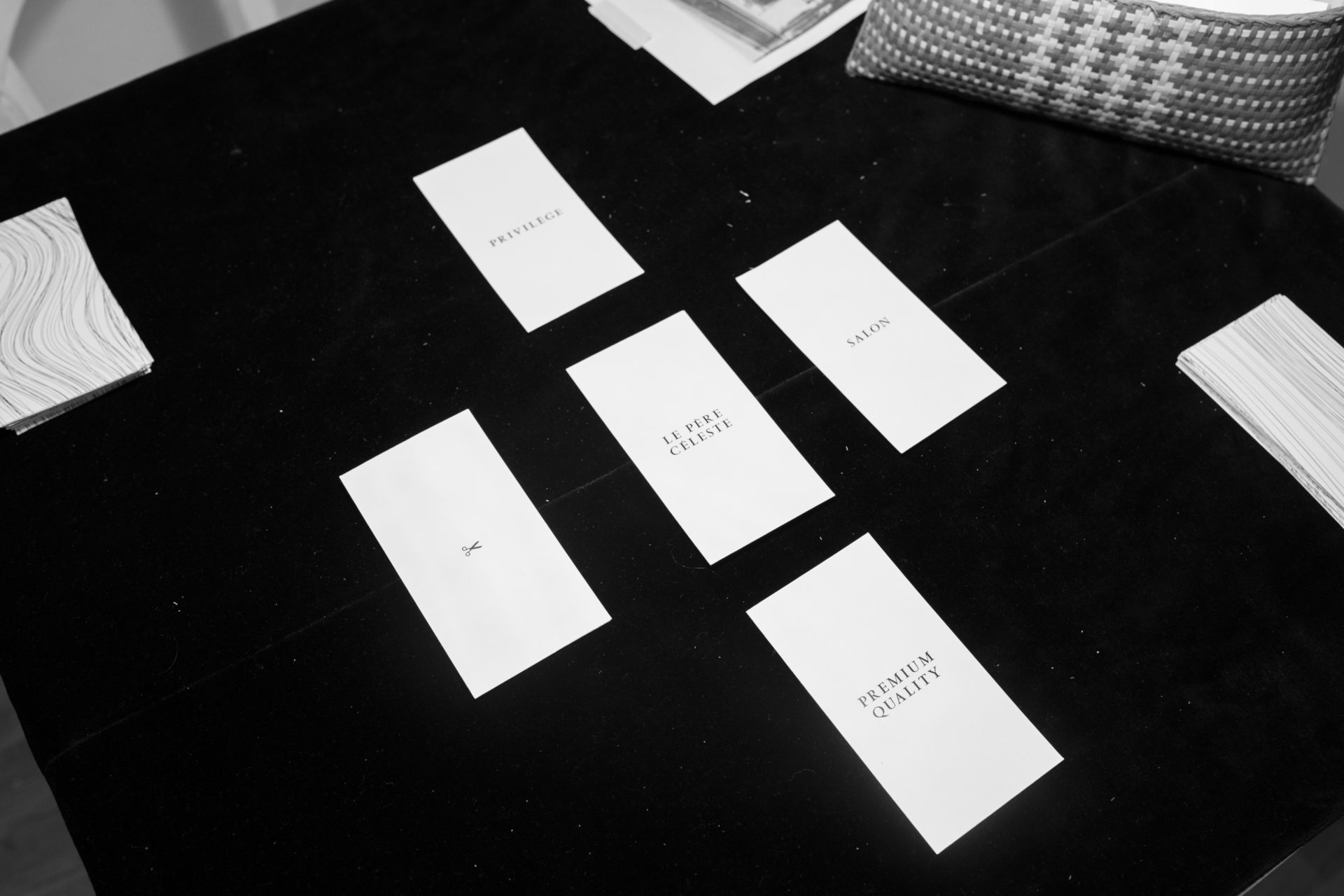 CARTA INFINITA : RUE GUSTAVE GOUBLIER
The Window, laboratoire d'expérimentations artistiques en milieu urbain – 1 rue Gustave Goublier, Paris
19 octobre 2019
Gustave Goublier's street was opened in 1827 under the name "passage de l'Industrie" between rue du Faubourg-Saint-Denis and rue du Faubourg-Saint-Martin. It is divided in half by the breakthrough, under Haussmann, of the boulevard de Strasbourg-Saint-Denis. The part between rue du Faubourg Saint-Martin and boulevard de Strasbourg later became 'rue Gustave-Goublier'. This change in nomenclature (passage > street) reveals a mutation of its infrastructures, its architecture, its activities and its frequentation. Through their different points of view, the participants wonder about its status and what it reveals of the 10th arrondissement.
With : Catherine Baÿ (choregrapher), Gemma Milà (architect), Julia Borderie & Eloïse Le Gallo (artists), Alice Cabaret (urbaniste), Clémence Chapus (urbanist), Ekaterina Shcherbakova (curator), Corentin Berger (architecte-designer), Chris Saunders (photographer), Simon Zaborski (artist), Tanja Vujasinovic (videast), Gildo Bavcevic (videast), Felix De Montety (geographer), Guillaume Cabaret (musician), Anna Kulikova (cultural mediator), Grace Denis (artist), William Hessel (graphist), Claire Huberdeau (graphist), Cyriac Allard (graphist).